This afternoon I had a big green smoothie in a mug. I had a couple of handfuls of cashews earlier so this just had ice, protein powder, almond milk and spinach.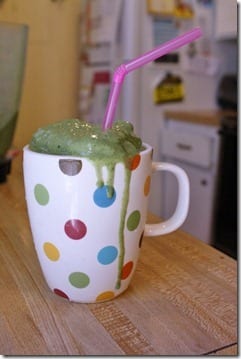 Drippy, delicious mess.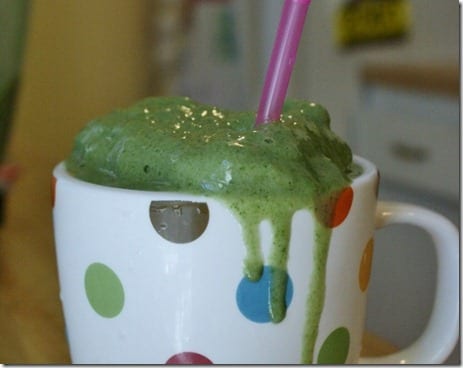 Isn't it weird when you have a major can't-get-it-out-of-your-mind craving?! Today I was not stopping until I had spaghetti squash. I made a special trip for one after I had wrapped up all my other shopping because I needed it.
I cooked up a few organic chicken sausages (manager's special find!) and tossed it all together with sauce.
It was the most delicious dinner I've made in a long time!
About the title, let me start by saying I'm NOT a good sharer.  I take extra bites of desserts Ben and I are supposed to be sharing. I also try to get extra back rub time. But I justify it because he totally steals the blankets!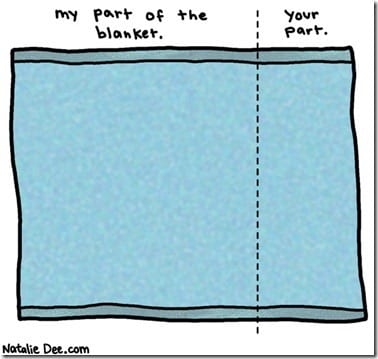 (nataliedee.com)
Anyways, I am also bad about sharing with myself for later. When I make dinner and serve up my leftovers for the next day it's seems to be 60/40, maybe even 70/30 (!) with the split!
Hey?! Where'd all my food go?! Oh yeah, I ate it…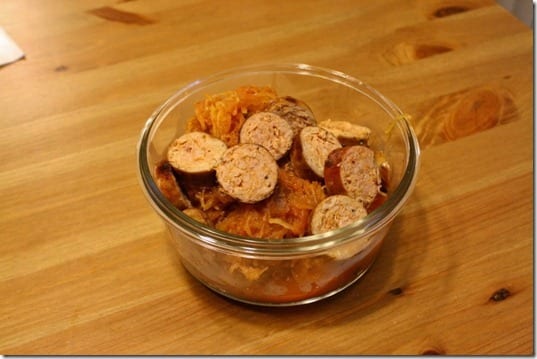 Anyone else split their leftovers unevenly?