Feel free to collapse in front of me at any time, because I am now CPR Certified!
I was MIA all day because I had an all day First Aid and CPR class with the Red Cross. I am going to take the Personal Training exam within the next few months (it was postponed because I was busy with school) and need to be certified before I can take it.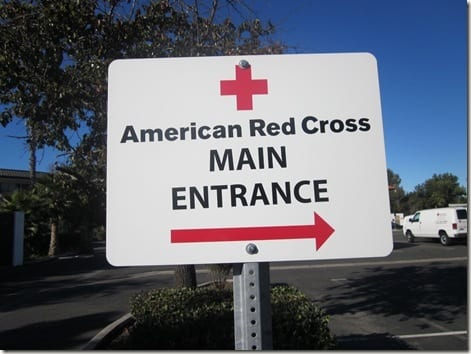 I wasn't sure what the lunch situation would be so I packed one. Luckily, my mom shoved some turkey in my hand before Ben and I drove home late last night. (After they picked us up from the airport we got our car and had to drive home.) I was completely out of food so this, and some old carrots were the only things I had!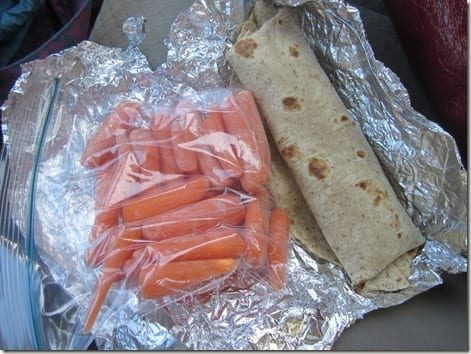 My mom also gave me her last pineapple Chobani. She must love me.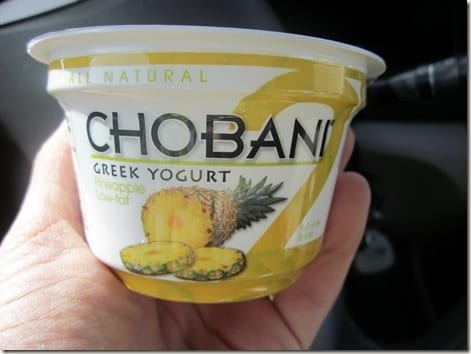 I thought I grabbed a spoon on the way out, but accidentally got a fork! Boo. Luckily, my lunchbox has a spoon and fork on it's key chain. Saved! I couldn't imagine disgracing pineapple Chob with a fork.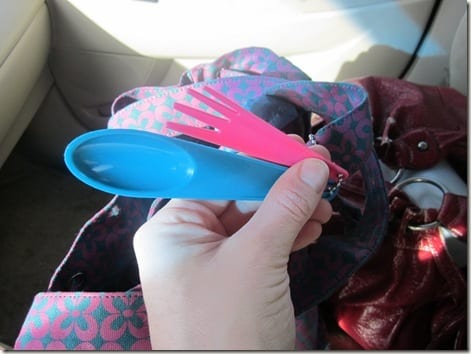 After lunch I headed back to class…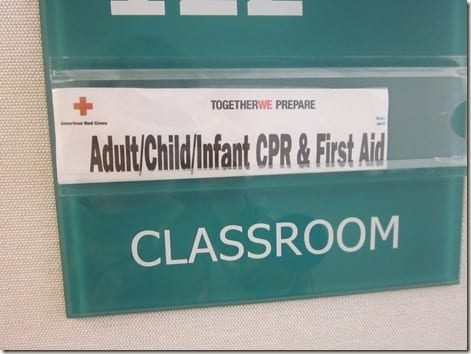 In addition to CPR, we learned some basic first aid. I am keeping this on to show off my wound. You have no idea how weird my partner looked at me when I asked him to take this picture. I should be ashamed.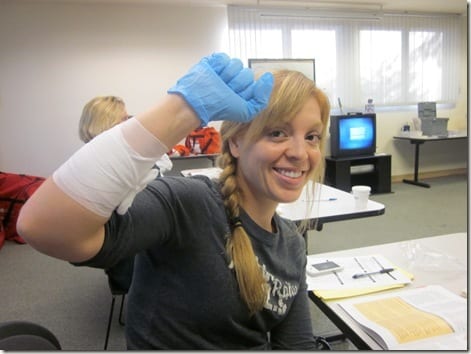 During my lunchtime errands I picked up this Pinata apple! Ole! I've never had a pinata before, but knew I should try it. Te amo. I paired it with a few bites of a protein bar to try and keep it a little BFL style.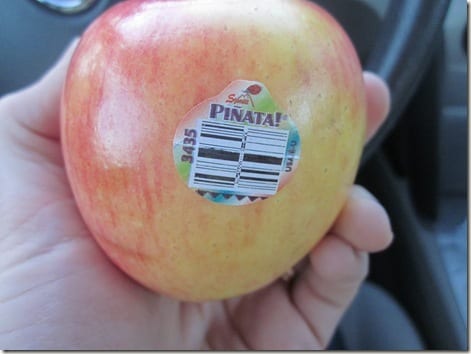 Even though I'm feeling 100x better, my stomach still hurts after I eat – EVERY TIME
I don't know what to do. I'm still getting hungry like normal (which is all the time), but as soon as I eat my stomach kills me. Has this ever happened to anyone before? I've taken Tums and Pepto pills, but they aren't making a difference.
Dinner was super random, but I still haven't had the chance to get perishable groceries. I got a few shelf staples during lunch, but knew I couldn't keep anything in the car for long.
I threw the only veggie I own – frozen broccoli and more leftover turkey in the microwave and then topped it with light Ranch. Light Ranch is no hummus, but it was good! I also had some of Ben's quesadilla.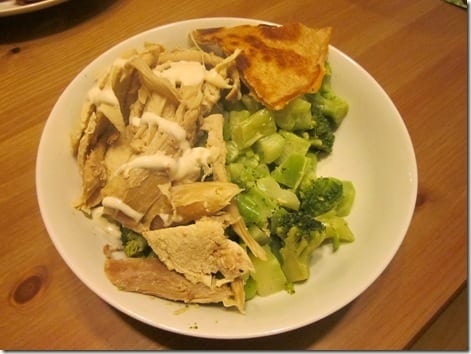 Then, my stomach started to hurt again. And we had to drive to my Nina and Nino's to pick up Matt for my mom. It's been a very long last few days, but I'm very happy to be home.
Tomorrow I should be back to normal in terms of blogging and life in CA. I'll be up on email and stuff by end of day. Promise.
Have a good one