I may have mentioned it once or two thousand times, but my mom's yard has two awesome avocado trees (awesomecado trees?). Recently she sent me home with a ton and I ate some, froze some and gave some away.
But, I still had a lot left so I was lucky when Sheila from Striding Mom mentioned an Avocado Pasta Recipe to me last week. She gave me a rough draft and I used that as the basic idea for dinner the other night.
Creamy Avocado Sauce Recipe
This sauce recipe is vegan and gluten free. (Choose the pasta based on your needs.)
Ingredients:
1 cup avocado (I had very ripe chunks that I measured)

1 Tb. olive oil

1 Tb. minced garlic

1 Tb. lemon juice and zest from that lemon

8 basil leaves

2 Tb. unsweetened milk substitute (add as needed to desired consistency)

Salt and Pepper to taste (I think more is betta)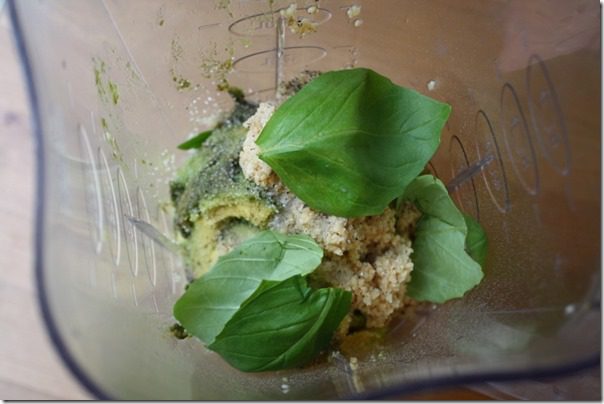 Place in food processor, or blender if you have no idea when exactly you lost/broke your food processor.
Blend without milk sub and add as needed to desired consistency. Mine was very thick at first and wouldn't blend until I added 1 Tb. milk.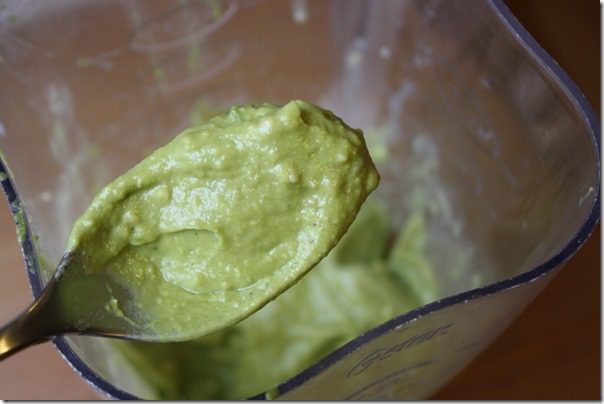 Serve over hot pasta. I think it's best at room temperature, but store the rest in the fridge. This would be a great dish for a summer BBQ because it's super creamy, but not mayo-based so you don't have to worry about it going bad quickly.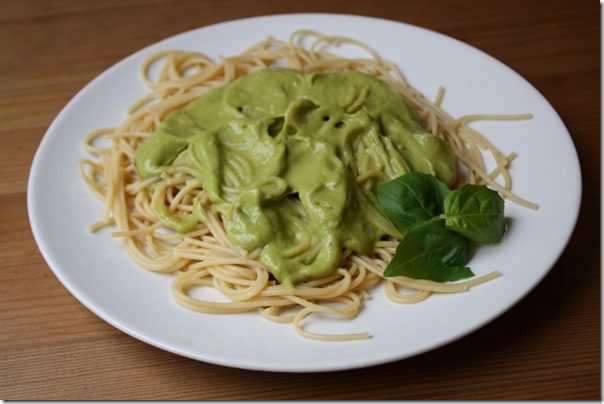 Recent Giveaway Winners:
Winner of the Breakfast After Dark Giveaway is: Jessica from On my Way to a Healthy Life
Winner of the SportsHooks Giveaway is: Lesley Anderson
If you didn't win the SportsHook follow them on twitter / facebook as a few other bloggers are doing giveaways soon too!
Question: If you could have any kind of tree, what kind would you have?
I'd have a watermelon tree… but I'd never lay under it.