Several people have asked me How to Cut a Mango so here's a quick picture guide. My How to Cut a Watermelon video is my favorite ever though, if this is hard to follow I'll make a video. Let me know
Step 1: Pick the biggest mango at the store since they're priced individually and not by weight. Make sure it's ripe so you don't have to wait and can eat it as soon as you get home.
Step 2: Figure out where the pit is – it will be flat and wide like my feet. Hold up the mango accordingly.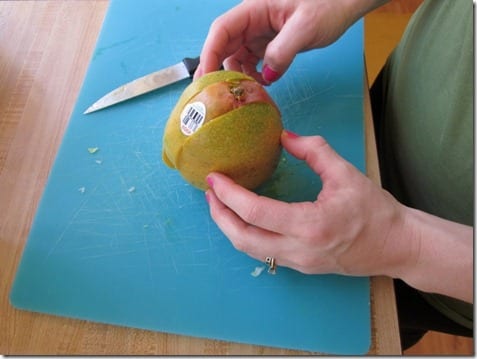 Step 3: Cut down each side of the pit. Now you have 3 pieces.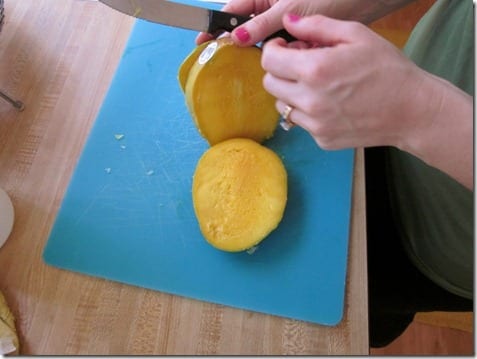 Step 4: Make cross hatch cuts into the flesh of each side of the mango and flip it open.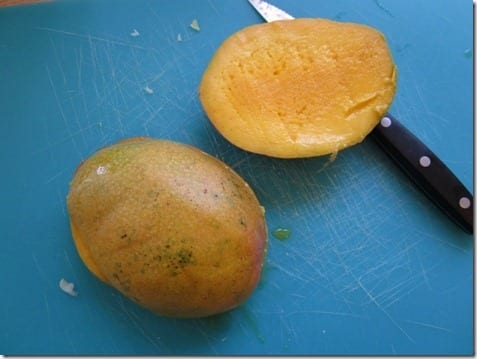 Step 5: Devour one side right off the skin immediately. (This step is very important.)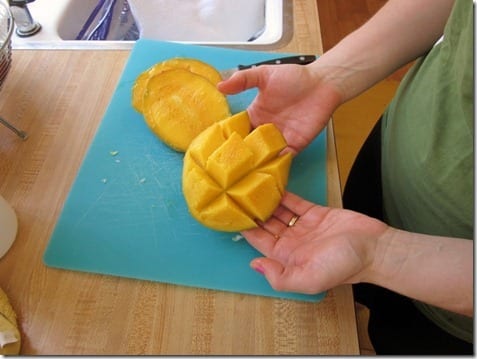 Step 6: Use the other half to top your yogurt.
Serve with something else that will just end up being an afterthought in comparison to amazing ripe mango.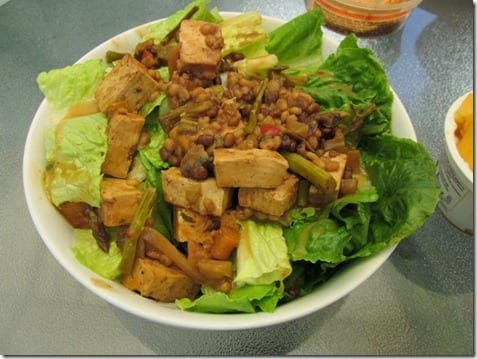 I presented Blogging 101: Breaking into Health and Fitness Blogging at Fitbloggin last week. Since we realized many of you couldn't attend in person I will be doing a webinar of the presentation this Friday June 3rd at 2pm EST / 11am PST.
Please go here to register for the Blogging 101 presentation. Also, if you already saw my presentation online – send me any questions you still have that it didn't answer. Email them to runeatrepeat at gmail