Remember how I won 2nd in the fun Silk Bloggers Smoothie contest? Well, here's the recipe…
Healthy eating doesn't come easy to me. Nope. If I had it my way I'd incorporate chocolate into every meal – breakfast, lunch and dinner. (I have put chocolate chips on my eggs, so you know I'm sick.)
During my visit to the Silk team offices we had a smoothie making contest and my Chocolate Lover's Delight Smoothie won 2nd place! It really was an unfair fight – I mean, dark chocolate is hard to beat!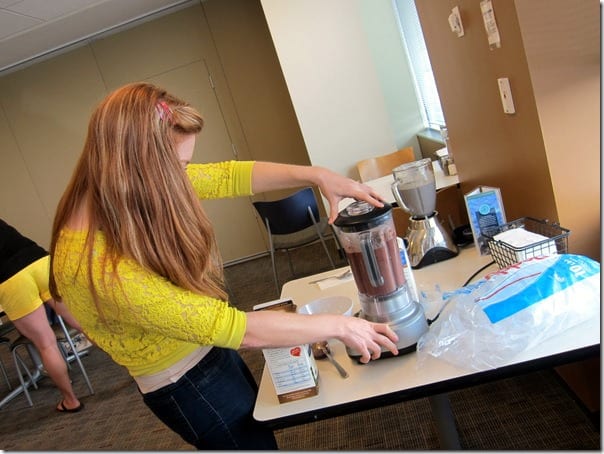 This delicious treat is packed with anti-oxidants from the cocoa and cherries. It tastes like a rich, creamy chocolate shake but it's only 200 calories!!
Related info to justify calling this smoothie healthy:
20 Foods with the most anti-oxidants – Cherries are on the list!
 Dark Chocolate is Healthy Chocolate
I used Silk Chocolate Almond Milk at home and the Chocolate Soy at the contest – so both work great. (You can see all the products on Silk.com)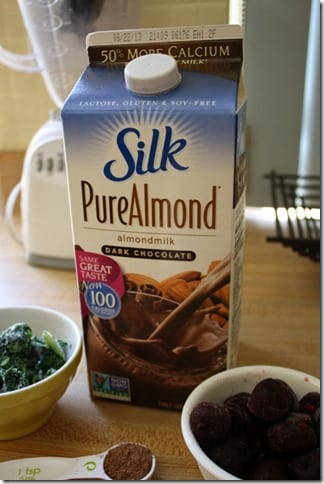 Dark Chocolate Cherry Smoothie
1 cup chocolate almond or soy milk

3/4 cup frozen sweet cherries

handful spinach

1 tsp unsweetened cocoa powder (can be found in the baking section)

handful ice to your desired thickness
Blend. Drink. Delicious.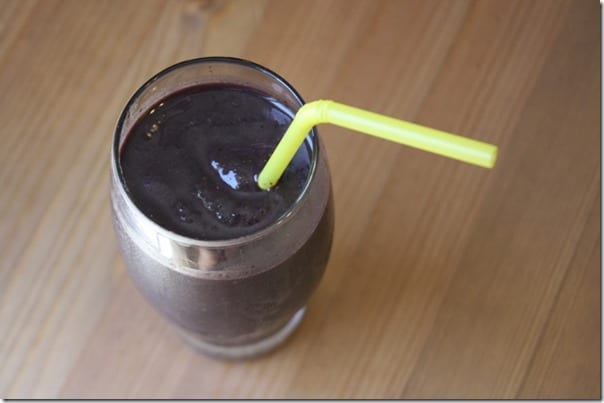 Enjoy!
Check out the Silk page for more delicious recipes! And click on the top of the page to get a coupon.
Question: Chocolate or Vanilla?
Disclaimer: This post is compensated as part of my Silk Blogger partnership. All opinions are my own.