Hello and Happy Monday!
This morning I set off on an easy 6 miler. I was actually feeling really great, but at the 3 mile turn around point I thought I should stop and stretch. My IT Band is still pretty tight so I figured it was a good time to do a few stretches. I stepped off the trail and before I went into a deep stretch, grabbed my capris to pull them up for better range of motion and heard a "Rrrrrip!".
I completely ripped open the left leg of my capris!!! Yes.
So, I dug a hole, crawled in it and let myself just die there.
Then, I realized that I was getting hungry so I pulled myself out of the hole and folded up the bottom of my capris in a tragic attempt to hide my tragic wardrobe malfunction. I ran back home self-consciously staring at the gaping hole at my thigh while trying not to fall.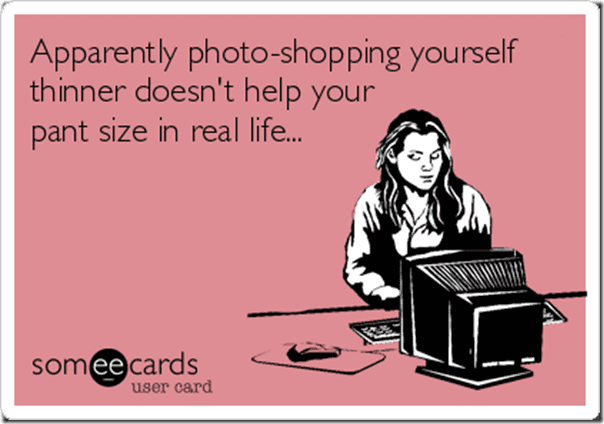 Add this to the list of things that would only happen to this Monican.
In other news…
Yesterday was Father's Day and we made brunch for my dad and Nino. My pops requested sausage and biscuits and I delivered. I made real sausage gravy and everyone was super impressed! Unfortunately, this is the only picture I took all day.
Happy Pops Day to my dad and my brother who has one on the way!
This morning before I set off for the ill-fated run I ate an apple banana from my neighbor's tree. They are still super delicious and not squishy when they're black like that, promise.
In other news…
Bobbi from InHerShoes is doing another online Summer Shred program. If you want a fun list of workouts, healthy weight loss meal suggestions and more check it out.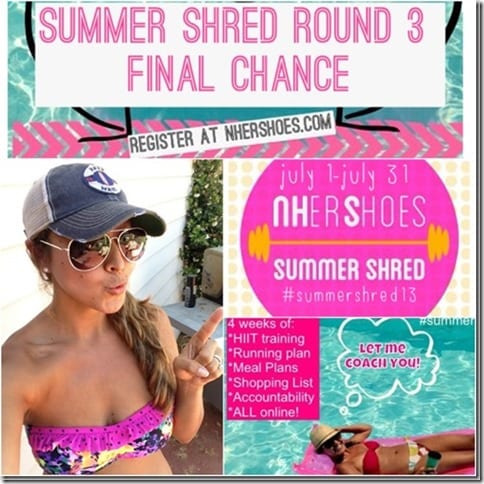 The new Red White and Blue Procompression Socks are on sale today and you can get 40% off with code JL4. I am sporting them right now!
Feet up and compression socks – recovery double whammy!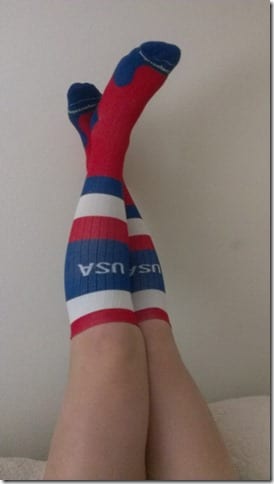 Question: Ever had a wardrobe malfunction?
Run SMART Goals
Fill out this form to get the SMART Running Goals worksheet to your inbox!