I am in a funk this morning. Just not feeling it.
I wasn't super looking forward to my run (yes, I usually do look forward to every run because I am an addict).
But, I knew I had to get out and go so I set out on a 10 miler that turned into a craptastic 8 miler. I walked a lot of mile 4 so I decided to just stop and take a picture.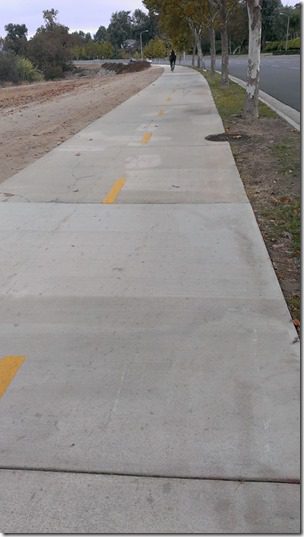 Sometimes when you are not feeling a run you'll get warmed up and get into the groove. It's awesome!
Well, that didn't happen today. I just felt tired and my legs felt heavy. Bah.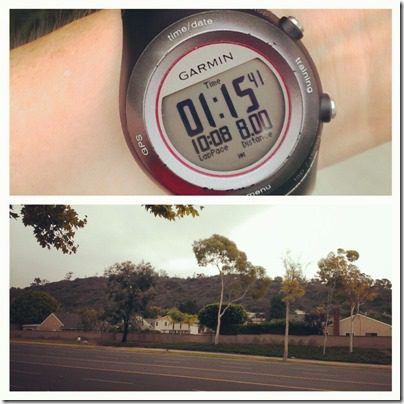 The bad thing about running through a funk is that you have plenty of time to overthink what's wrong… I dissected my troubles:
Am I over-training?
Are my legs tired from yesterday?
Is this the first signs of lung cancer? I do feel out of breath…
Am I just a shitty runner?
Should I quit the running game and take up bingo?
Then, I realized that running can sometimes be compared to intuitive eating. LISTEN TO YOUR BODY.
With intuitive eating you are supposed to listen to your body's signals. Trust your hunger, fullness and how you feel after meals. Know that your body will try to tell you what it needs (and doesn't need).
Hungry even though you just ate an hour ago? It's okay. Respect your body's needs.
We can take some of those lessons and apply it to running.
Have an oddly tired day even though you don't think you've been over-training?
It's okay. Take it easy if that's what your body needs. (And that's what I needed today.)
If it's happening often then you should review your training. Does your body need an extra rest day? Take it. Woke up feeling amazing? Run a little harder!
It's a balance you have to figure out for yourself.
The moral of the story is: The sky isn't falling Chicken Little. We all have good days and bad days and hungry days and healthy days and fast days and slow days. The end.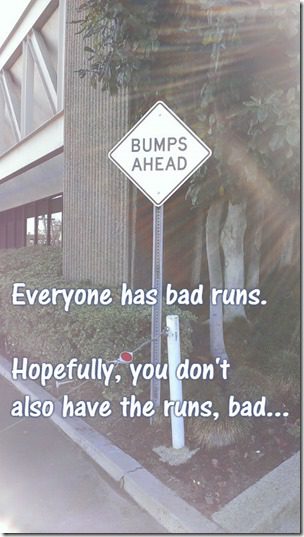 Question: Are you good at listening to your body?