I run in the morning so most of the time I get outta bed, sip iced coffee and check email while waking up for a few minutes. Then, I get out the door when my body is still pretty asleep and cold.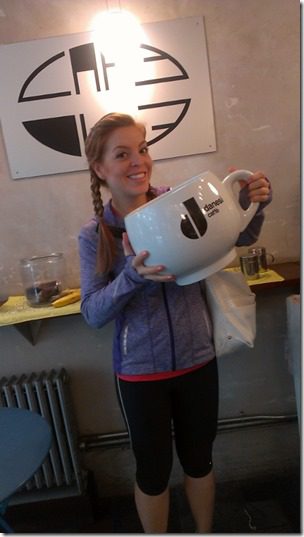 But I should warm it up a bit – especially as the weather is getting cooler. And I need to focus on doing more core to get my body ready for a tough racing season ahead. (I have a history of a sore core after long distance races.)
This short, sweet ab session will help warm me up a bit and hopefully be over before I fully wake up and realize what's going on…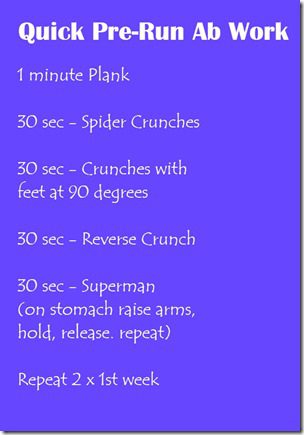 (Repeat 2x the first two weeks and then 3x two weeks. When it gets easy increase time to 45-60 seconds each.)
You can use this tabata timer and set it to 6 – 30 second intervals and do the plank 2x. Repeat.
Then, it's time to get out the door for a run run run!
Question: How often do you do ab work?
I have really dropped the ball lately. I used to be super good about it in college and now I'm just letting it all go to shit. I want to get better so I'm going to try and incorporate it 3 times a week.