The Disney Marathon Pictures are in! I am very happy that I don't look half as bad as I felt – you can't even tell that I want to die in most of them 🙂 Here is the link to the full load of them.
I am really considering buying this one, since it's in front of the castle and I was smiling and all… I was still feeling good and this point, I thought I was making great time. Little did I know I was going way too fast and that smile was about to fade.
This is where it gets rough.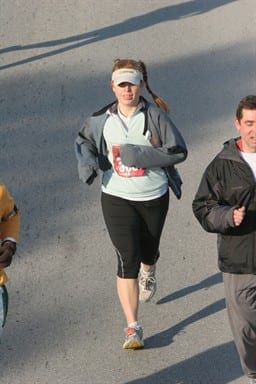 And the big finish. I threw my arms up out of obligation. I kinda think it's the "right thing to do" even though I didn't want to, kinda like going to the dentist or wearing my homeless sweatshirt even though it's so tragic…