Hello! How's it going?
I've been having bad dreams about cats fighting and breaking glass and it cutting me and all that jazz. It's less than fantastic. The good news is I am up bright dark and early to run!
But early morning running is DARK. And scary. (Oddly, I'm scared of the dark but not of making a fool of myself on the internet. I should get my priorities straight.)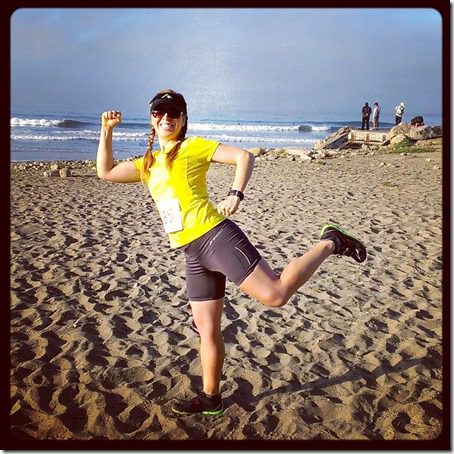 Anyway.
On Friday I ran before the sun was up and wore my headlamp. I got some questions on what headlamp I wear to run. This one is actually pretty fancy! I got it as a gift for Christmas and it's waterproof so you can wear it while swimming or diving – isn't that crazy?!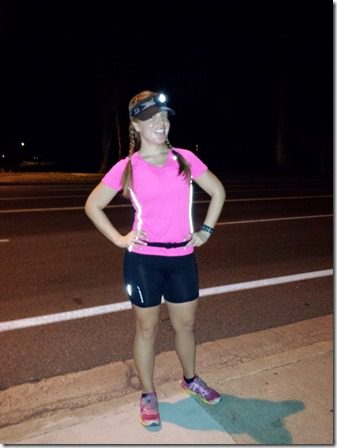 I LOVE that because I sweat like a beast so I don't worry about my sweat breaking it. I have the UK Vizion LED Headlamp. I put it on over my visor and it doesn't bounce at all!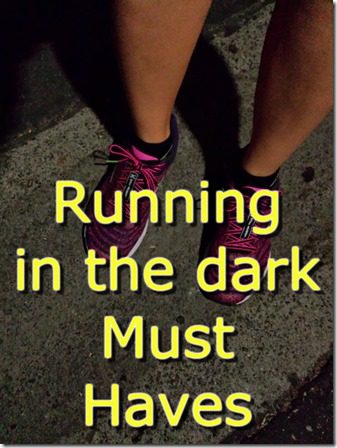 Running Gear Must Haves in the Dark:
Headlamp – the one I have right now is the UK Vizion LED Headlamp. It's $33.31 which is totally worth it for safety purposes hello.
Bright Running Clothes – Dress like you want to be spotted by people in airplanes. Head to toe the brighter the better.
My favorite bright gear includes: ProCompression socks, and Brooks Nightlife Vest – which is also great for cooler weather.
Reflective Gear – If it is pitch black bright gear isn't enough.
I like this Reflective Vest because it's very minimal – just like wearing reflective tape in an X on your body. Like, Don't hit this X!!!!!! Thanks.
If you want to feel like you're at a rave instead of a run you can try these LED Light Up Gloves. They're like 5 bucks so I doubt they'll work for long, but it's kinda awesome. Here's a link on where to buy LED Tape if you need some.
Planned route – Plan the safest running route possible. I usually prefer to run on bike/running paths but in the early morning they are super dark. So, I run around neighborhoods with street lights.
Also – make sure someone knows where you're going and when you'll be back. If you live alone text a friend or family member before and after your run.
ID – Always. Safety third first.
Question: What time of day do you run? Early, mid-morning, lunch, afternoon??