This post brought to you by Sabra Dipping Co, LLC.. All opinions are 100% mine.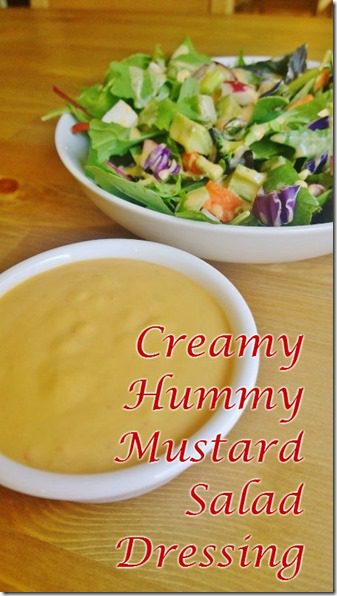 Years ago I made hummustard salad dressing for the first time. It's name gives away 90% of the 'secret' recipe = hummus + mustard.
Oh, hummustard. Just like me, it's not fancy. And also like me it's kinda orange. And like me it's changed over the years as I've gotten older and wiser and more aggressive with the Sriracha.
But the OG version was a take on honey mustard salad dressing and that's what I have for you today – a sweet, creamy honey mustard style dressing that's super easy to whip together even if you're not the 'I make my own salad dressing and pour it over the freshly picked kale leaves from my organic garden' type.
I'm more of the 'eat right out of the container type' anyway.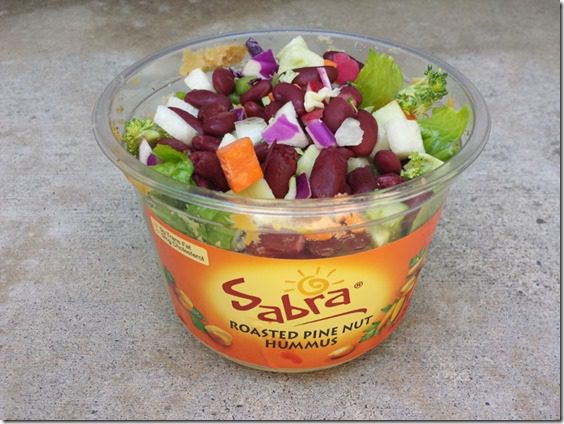 For some reason I've only ever made it in small one meal's worth batches. That's dumb because I could drink the stuff it's so good! So, I finally have an official hummustard dressing recipe for you!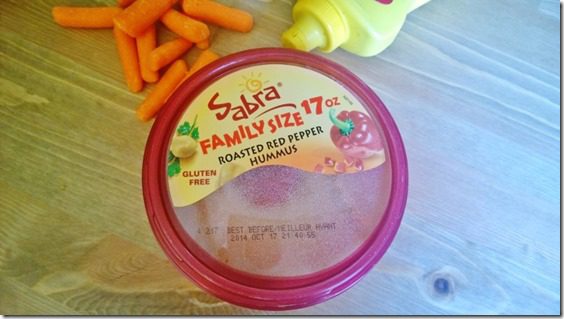 Hummustard Salad Dressing Recipe
Ingredients:
1/2 cup Sabra hummus
2 Tb. mustard
1 packet sweetener of your choice
2 Tb. almond milk (or milk alternative)
dash salt
Directions: Whisk all ingredients in a bowl (as opposed to the bath tub) until smooth. Eat.
Question: What's your favorite salad dressing this week?