I've been accused of being easy and I've been accused of being Mexican. Technically, both of those are true.
Proof: I'm representing my Hispanic heritage here…
and here, I'm dressed like a little hussy. I can't believe my mom let me go out of the house like that!
Anyways, I am all about easy, healthy recipes. If there's a spice I don't have in my pantry or if I have to chop 43 ingredients, I probably won't even try it.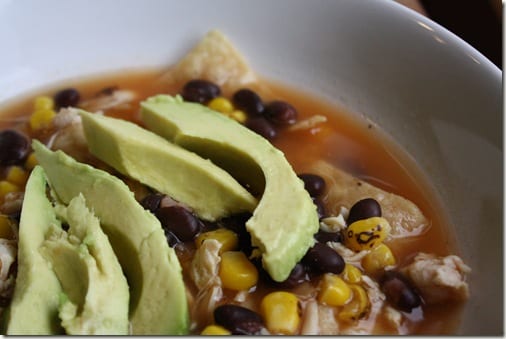 Added bonus if I can create Mexican inspired meals as a little homage to my heritage. So today I have a super easy Tortilla Soup Recipe for ya.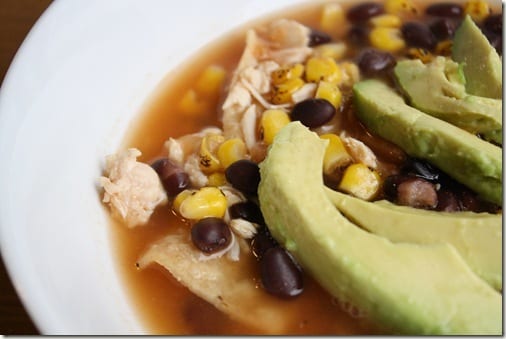 But before we put on our sombreros and make tortilla soup, let me mention lunch. I made an egg salad sandwich with a hard boiled egg and an extra white mixed with hummus and S&P. If you like this concept you can also try my Angel-ed Eggs.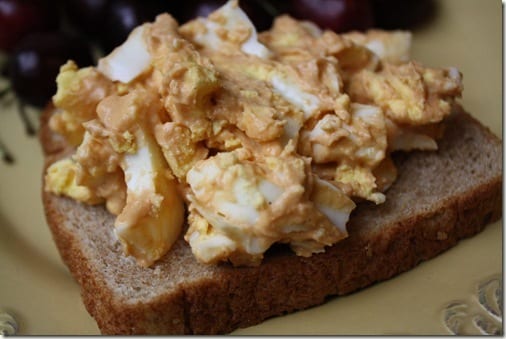 It wasn't really opened faced – I ate the other piece of bread with a slice of cheddar because I was hungry.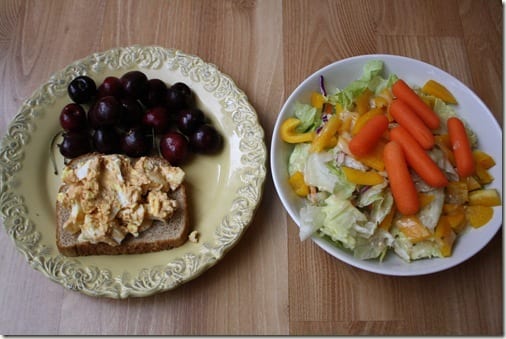 And of course dessert – calcium chews. Plural.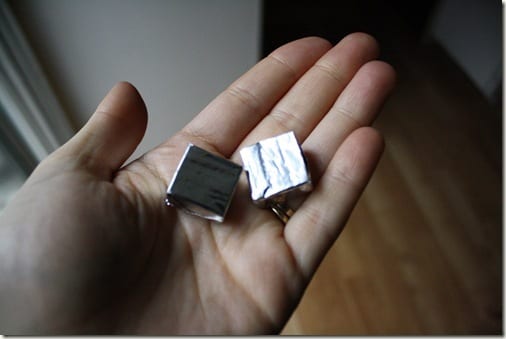 Tortilla Soup Time!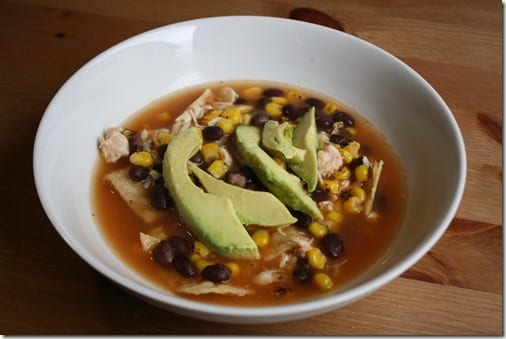 You only need 6 ingredients for this soup: broth, salsa, black beans, corn, can of chicken and tortilla chips or chip crumbs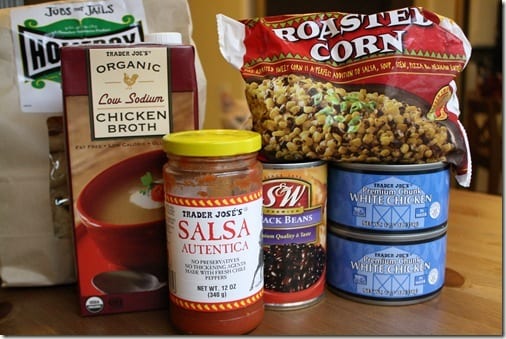 Drain the chicken and drain and rinse the black beans. Shred the chicken a bit if you're using canned like I did. **You can make this recipe veg if you use veggie broth and double the beans.
Then, pour everything except the chips into a pot and heat thoroughly. The roasted corn I use is frozen so I heat it for at least 20 minutes. I also add a few splashed of Cholula for spice.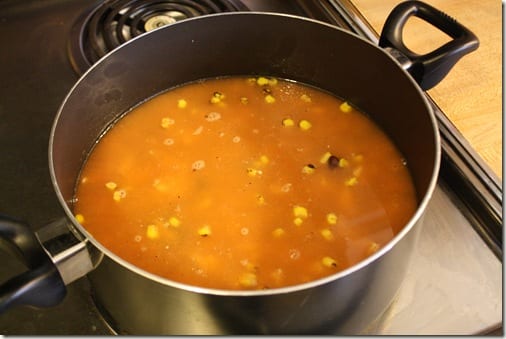 Finally, pour a bunch of tortilla chips into your bowl…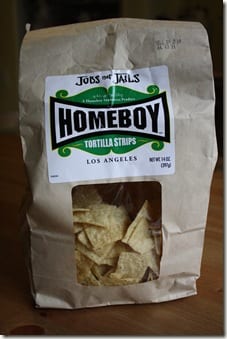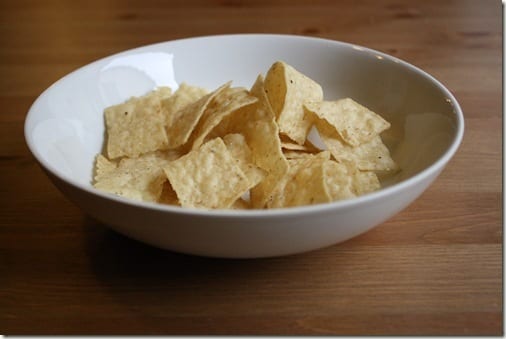 Pour the soup over the chips and garnish with avocado.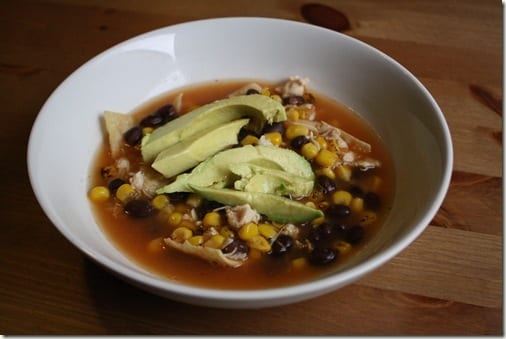 Talk about easy! Here's the $ shot…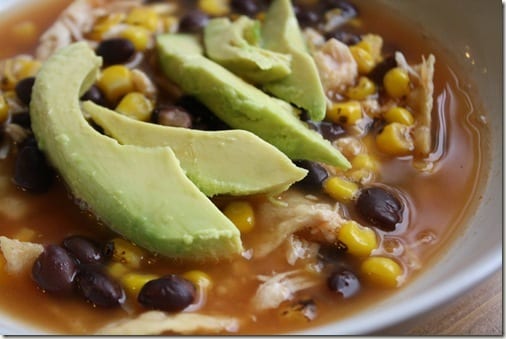 The TJ's roasted corn really makes this soup! If you can, get that kind.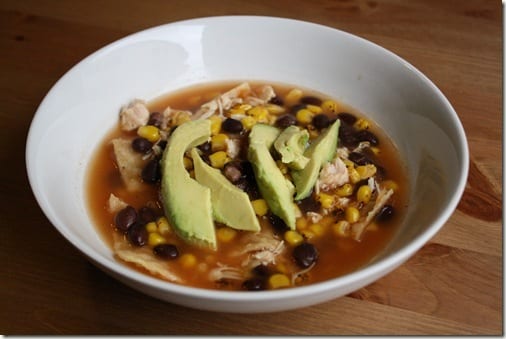 All the ingredients are shelf stable too – so you can keep this stuff on hand when you need a quick dinner.  Tip:  Just try not to eat all the avocado and chips before it's heated
That's hard.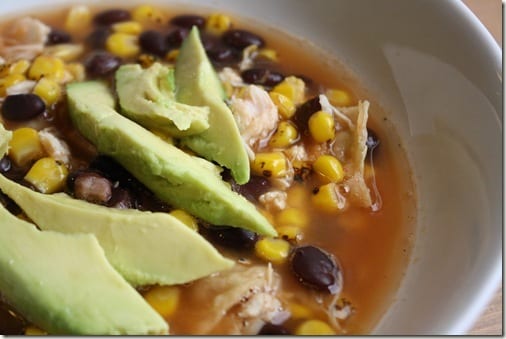 Enjoy!