It's been almost a year since I rode my bike! I think the last time I went was in March when we were in Maryland. (I love that I can look back on things I've done via the blog.)
Honestly, I've always been really bad at bike riding. I'm shaky and paranoid and just not good overall. So, I was scared that I forgot how to ride my bike
Luckily, Ben was patient and we started off really slow so I could get the hang of it again.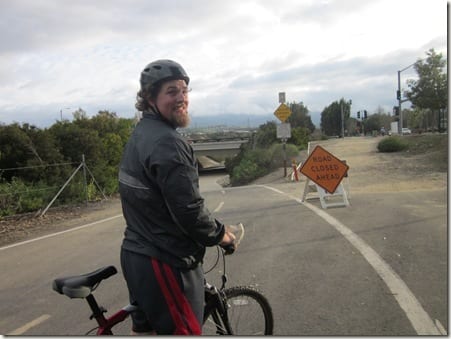 We rode a really good path near our place and I showed Ben where I run. Since a girl got attacked nearby I am showing him my usual routes so he knows where I am when I run.
He also realized that I'm not lying when I say that it's all uphill on the way out and downhill back! I barely had to pedal at all on the way home!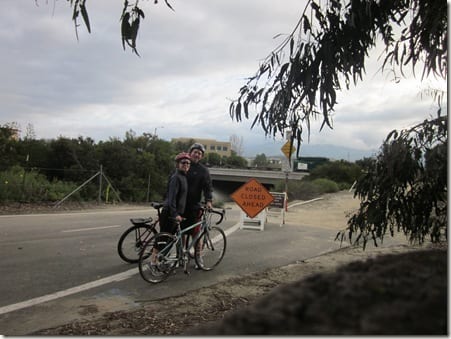 It was fun to get back on my bike, but I'm still very rusty. I need a lesson in changing gears too. I'm a mess.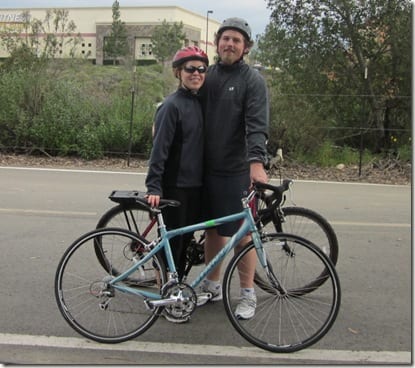 But at least I didn't fall this time. I remember one time with my ex-BF I totally ate it in front of a bunch of people at a park. Tragic.
I would invite you guys to come with us next time, but I figured you wouldn't want to come…

www.marriedtothesea.com
Maybe next time?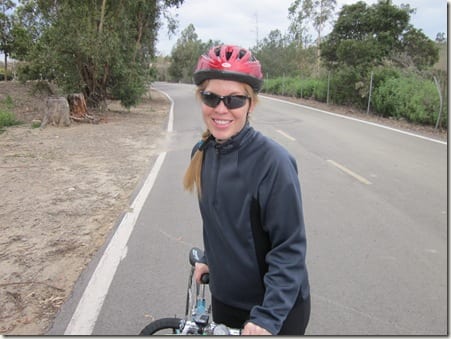 When we got home I started making Pancake Sunday breakfast while Ben got a newspaper. This is my favorite breakfast of the week!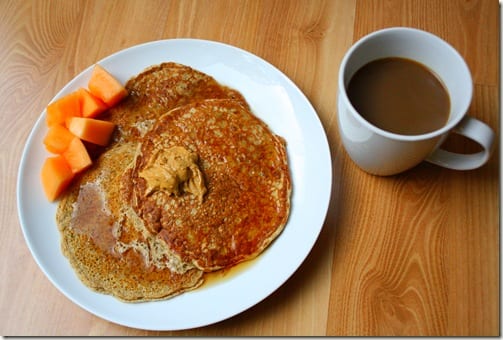 I made a batch of oat bran pancakes for myself and topped them with syrup and Naturally More Peanut Butter.
Oat Brancakes:
1/3 c oat bran
1/2 c egg beaters or 2 eggs
1/4 c cottage cheese
1/8 tsp each: baking soda and baking powder
dash each: cinnamon, salt  & vanilla extract
1 packet sugar or sugar substitute
Directions: Combine in blender or mix with whisk. Cook on a hot, well greased pan.
Eat with jelly or syrup. I prefer syrup.
The only time I drink hot coffee is when my hands need to be warmed. I would be happier if I just bought gloves and drank iced coffee since I like it sooo much more!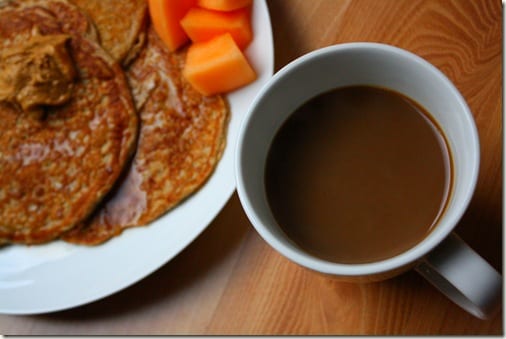 Happy Sunday