Today is National Peanut Butter Day!!! And if that's not good enough – I have the easiest PB cookie recipe in the world (maybe in the entire universe). There are just 3 ingredients and 15 minutes that stand between you and delicious Peanut Butter Cookies.
In honor of  National PB Day I thought I'd share the world's easiest cookie recipe (because every occasion should be celebrated with cookies, no?)…
You can make these super super easy PB Cookies with ingredients you already have in your kitchen. Promise.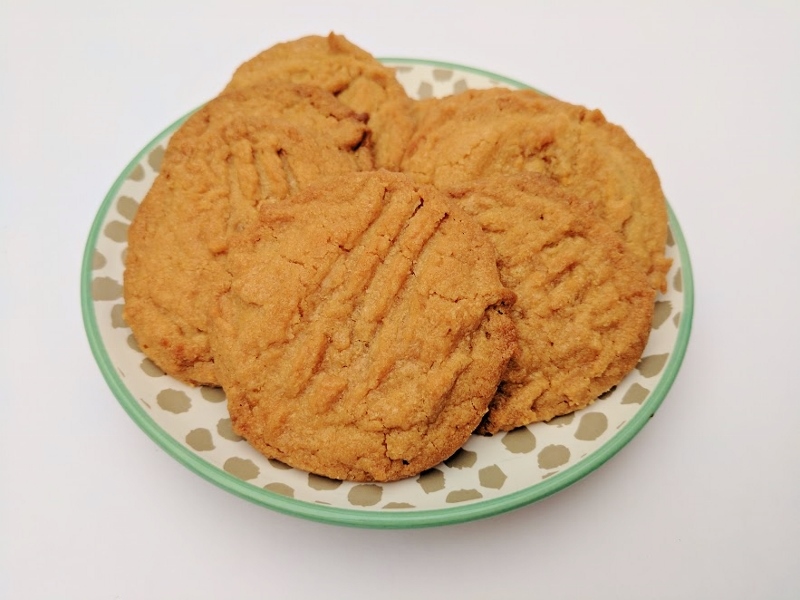 3 Ingredient Peanut Butter Cookies Recipe:
1 cup Peanut Butter
1 cup Sugar
1 egg
Directions: Pre-heat oven to 350 degrees. Mix ingredients. Drop spoonfuls of batter on a cookie sheet. Press down with a fork in the signature PB cookie pattern. Bake for 10-12 minutes until done.
Eat!