Hello from sunny rainy Southern California!
The weather outside is tragic – what is up SoCal?! Luckily I don't have to run today. I'm taking a KB class at 9:30am, so my day started with breakfast…
I made a protein cake in a bowl instead of a mug to get it a little bigger.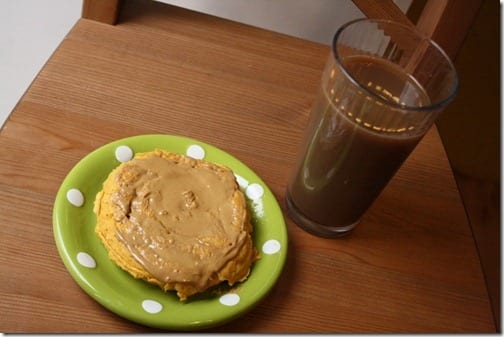 Then, I slathered it with Sunflower Butter and some sf syrup. Ben thought it looked and tasted gross, so yeah.

I am speaking at Fitbloggin' on Blogging 101: Breaking into Health and Fitness Blogging
After the conference I'll be posting my presentation, so even if you're not going in person you can see it. If you have a question you want answered please send it to me at runeatrepeat at gmail
Question: How's the weather where you are today?