Podcast: Play in new window | Download
Subscribe: Google Podcasts | RSS
Tighten up that ponytail (or shoelaces if you don't have one…) because I've got another episode of the Run Eat Repeat podcast for ya today!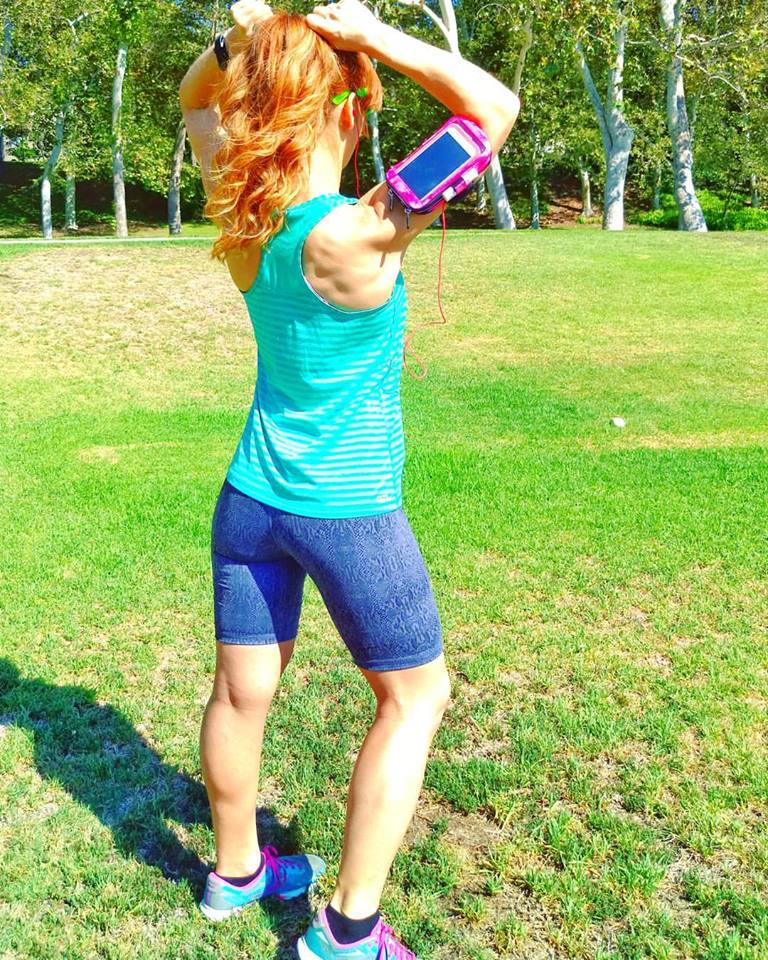 Bonus: I'm running with an ArmPocket to hold my phone this week. So far I love that it's easier to change up my podcasts and music without digging into a belt.
Plus ArmPocket is giving RER readers a discount – 20% off and free domestic shipping!
ArmPocket Discount Code: RER20
Minimum purchase of $29.99
Limit one use per customer and may not be combined with any other offer
Run Eat Repeat Podcast – Fast Friday RPE
Today we're talking about how to measure your effort or "RPE" = "Rate of Perceived Exertion" to help you run stronger.
Why think about your effort?
You get to know your body.
You're not dependent on your watch or other technology.
You can pay attention to your body, including recovery and possible injuries.
You get to know how hard to push and pull back for different workouts.
You can apply it to different kinds of runs from easy to speed work.
You can use the effort scale in addition to other tools you use to measure your workouts, effort and progress.
Here's an example of a scale – use whatever works for you but be consistent.
Running Effort Scale: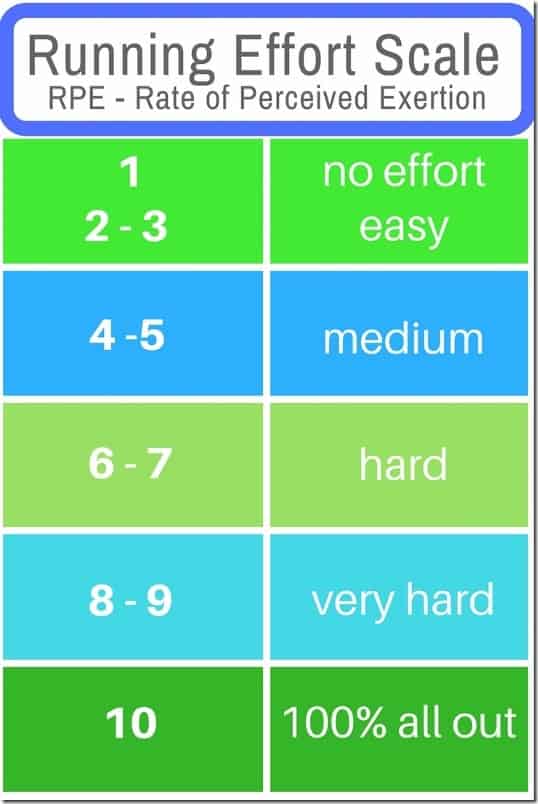 Got a question for the Run Eat Repeat podcast?
Call in and leave a message. I'll share your question and answer it on an upcoming episode.
Run Eat Repeat Question line: 562-888-1644
What effort level/levels was your last run?