Hello and Happy Friday! I'm not in the bestest of moods today because I weighed in and despite my best attempts to track, the scale is not moving in the right direction.
My negative mood followed me on my run, so it was an unpleasant 5.5 miles of mean head movies.
When I got back home I made a good breakfast on my EASTER EGG plate. (Fun fact: Ben uses this plate year 'round. I don't know why but he kinda loves it.)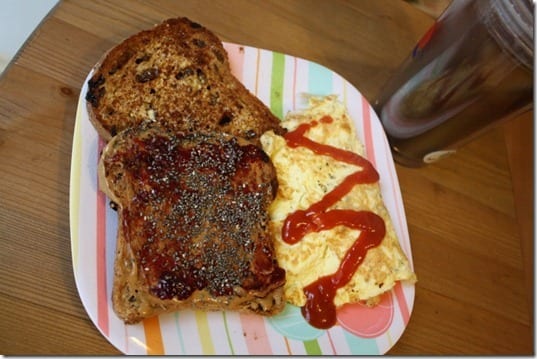 And now I'm going to FIGHT THE FUNK with some fun stuff…
1. The reason I don't want to do a mud run is because I've done one and it wasn't all that fun. I did the Muddy Buddy race with my ex-boyfriend before the blog. The mud is full of sticks and rocks and really scrapes you up to crawl through. It was an experience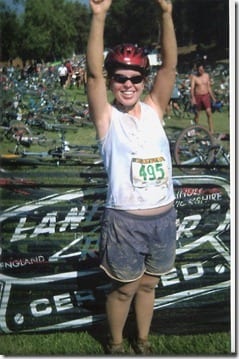 2. A year ago today I got certified as a Personal Trainer!!! It's been a very tough road to build up clients and the money isn't good. But I LOVE IT. I'm so proud of my clients – they all try so hard and don't mind when I text them friendly reminders about tracking their food or exercising on the weekend. Or at least I think they don't mind…

I've come a long way from my overweight childhood and high school years too. Sure I had a bad weigh in today but, I'm proud of how far I've come. This is a picture of me after starting to lose weight summer after high school… Now that I think back on it, I was 180-ish at my highest.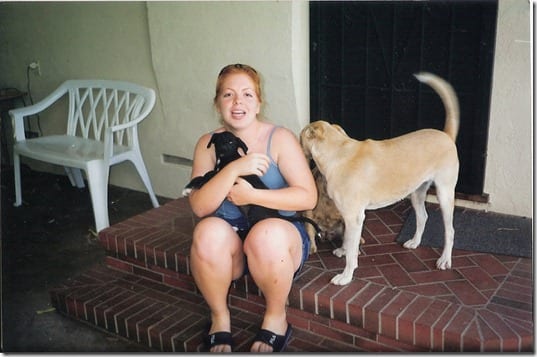 3. I found this card in my old pile of pictures and have to share:
I won't suck it in if you don't suck it in…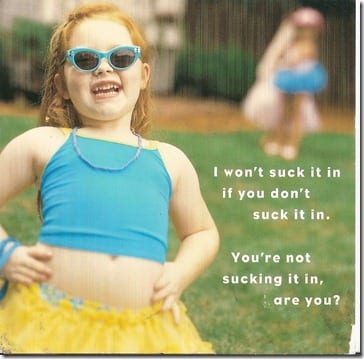 Super cliché, but bathing suit season is coming and I don't want to suck it in (too much). So, I'm staying positive and tracking and trying.
Green Tea Giveaway winner (please email me your info): Amanda: afwilliams412
Question: Weekend Plans?
What were you doing a year ago today?
Ben and I are headed on a little road trip north for wine tasting and fun this weekend. I may end up running a last minute half marathon! We'll see…