This morning I met up with Skinny Runner for a walking date. I'm not sure what kind of date she thought this was going to be though, because when I got there she was stretching out her…never mind.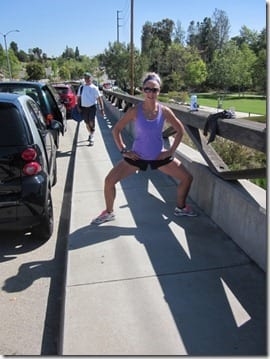 Even though we live 3 miles away from each other she was dressed for summer, while I was dressed to go to the final Challenge in the Battle of the Exes.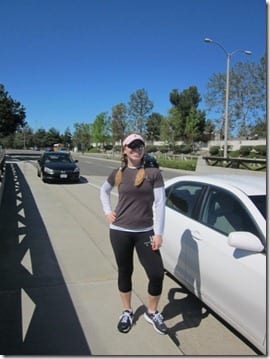 C'mon, tell me some of you watch it…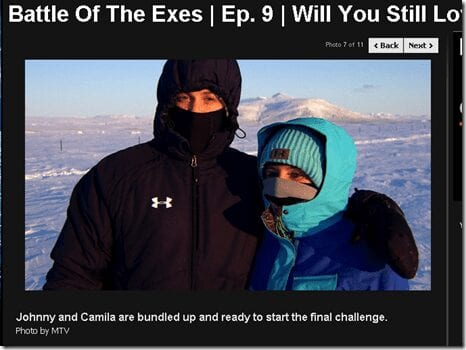 After SR showed me how to stretch body parts that are probably best addressed in private places, I headed home for lunch.
Chicken salad and a big ol' fruit bowl shared with Ben.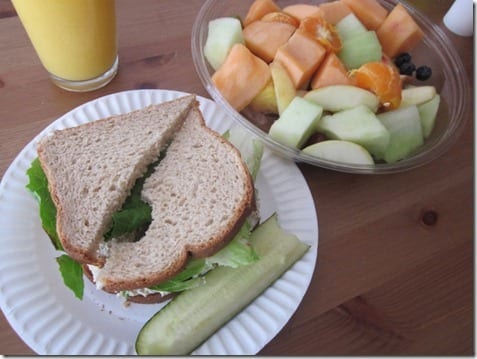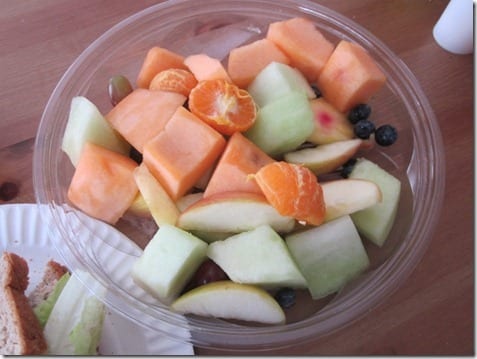 Just as I was finishing up with lunch a knock on the door delivered this – Sambazon Protein drink. Delicious! I had half a bottle for dessert.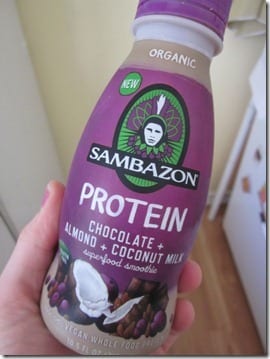 I am about to head off to the gym to train 3 clients but chomped a good snack first – pumpkin (warmed) with pp spice, pineapple Chobani and chia seeds.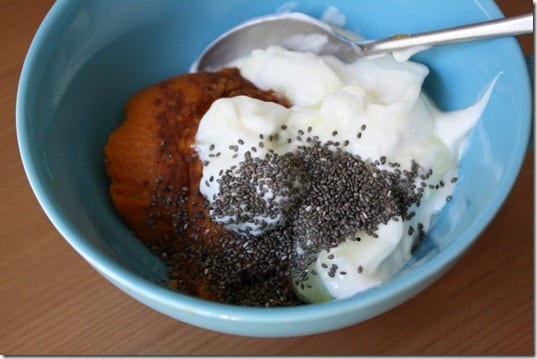 Ask a Monican #33
Monica from Run Eat Repeat blabs about:
1. Is there blogger etiquette for giveaway prizes to be sent?
2. I'm self conscious everyone thinks I look dumb when I run! How do you deal with this?!
2b. How do I grow my blog?
3. My husband is unhealthy – how do I help him without being a total B??
Mentioned in the video: The Complete Guide to not give an F
Questions for me? Email me at RunEatRepeat at gmail dot com