Hello! I woke up expecting some major "DOMS" today, but nope! There is a big difference between "racing" and just aiming to finish a race for me. I raced Santa Rosa and am feeling great considering the effort! (DOMS = delayed onset muscle soreness after a hard workout.)
Per the usual "post-marathon plan" I'm taking today as a rest day with a little walk and some stretching at some point.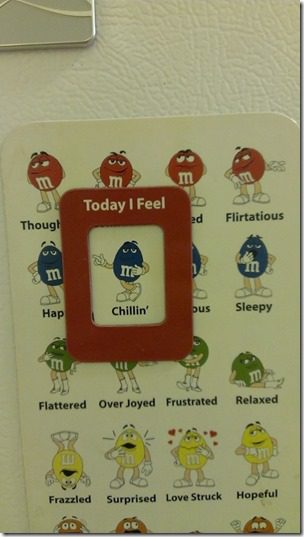 Anyway. Up until Sunday I thought of myself a four hour marathoner. My 'fact finding mission' in Santa Rosa was to try and figure out if my PR at the OC Marathon (3:36:23) was a fluke OR if my crash and burn at RnR San Diego Marathon (3:45:13) was really who I am.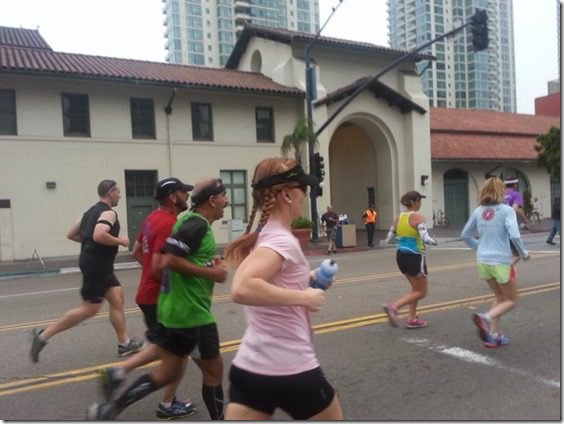 Turns out I ran one minute off my OC PR at the Santa Rosa Marathon this weekend. So, this means…
Um, I'm not sure. I am still three minutes away from a BQ, I enjoy running some slower races so I can party the night before (what what) BUT I'm having a serious running identity crisis.
I just realized I still have my Santa Barbara PR proudly posted on the fridge. It only happened in Nov, but I've shaved off over 15 minutes since then! Who am I?
So, now what buttercup?
Um. Now I do the steps below to recover from my race. Then, I write down notes about what I learned from my marathon and use that to make my new training plan.
This week's focus is on recovery and moving forward. So here are
Five Things You MUST Do After a Half Marathon or Marathon**
1. Ice Bath. It's torture, but you'll thank yourself the next day.
Warming your feets in macaronis is optional.
2. EAT EAT EAT.
You did it! Celebrate with a Maple Bacon Funnel Cake or something equally as awesome.
3.  Compression socks and/or elevate your legs. I sported my ProCompression socks for the rest of the day on Sunday. I definitely feel a difference in recovery when I do this.
4. Rest. Meemees. Nap. Sleep in. Sleep over (not my place, it's small).
5. Celebrate!!! (My bestpeep is taking me out to celebrate this weekend!)
Then, the next day you can review how your race went… in your head, write it in a notebook, to your friends,  to strangers in line at the grocery store…
"Hey, gum is on sale! Cool! I was chewing gum before I RAN A MARATHON this weekend…"
The week after your race you should follow a "Zero Week" plan. This means a lot of rest, NO running for a few days and a massage for good measure.
Hal Higdon has a Zero Week plan here.
McMillan's Post-Marathon Recovery Plan is here
Question: In ONE word – how do you feel today?
Apparently, I'm chilling.
**You don't really have to do a damn thing. Be an adult, make your own choices. Don't judge others on their choices. The end.