Hello and Happy Friday! I got back to Long Beach, CA yesterday around 6pm. Home sweet home. (I don't live in the LBC, but it's got my heart.)
On the way home I stopped at the store for a quick grocery trip. I need supplies for the weekend! And then this happened…
Busted! I blame Ben for the Oreos, but we didn't need the Snickers ice cream too.
Ironically, I weighed myself this morning and was very happy with the number. This Run, Eat (Snickers Ice Cream), Repeat diet is working!
I also made PB Rice Krispies treats for the race this weekend. It's a very bare bones trail race so you have to bring your own stuff and the Sole Runners are setting an aide station that we're all contributing to.
Now I have a ton of work to do for my recruiting job (I'm doing contract work for my old company) before I head out of town again tonight.
The craziest week of my life still has one massive hurdle before it's done – um, my first 30 mile race! <- More on that in a bit. But I started my day with a FitnessGlo stretching video to keep it easy breezy.
Flashback Friday!
Three years ago today I was living in Columbia, MD and went to the Wine in the Woods event where I got drunk and then went to the mall.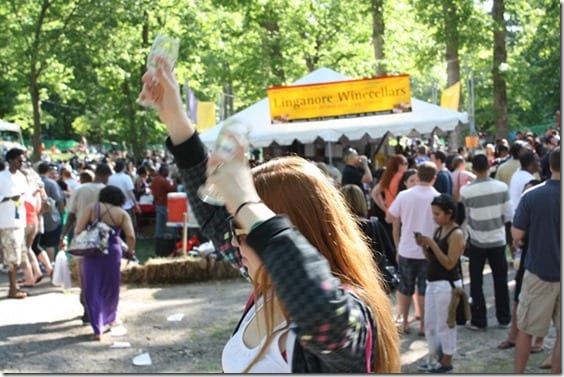 RER on the internet machine…
MizFit has my No Bake Cookie Recipe up today
Tina asked me to do a Search me Sunday post on Carrots n' Cake a while back that's super fun!
Skinny Runner has some of my favorite tunes here
Question: Oreos or Snickers Ice Cream? Yes, you have to pick one.