I had a half marathon this morning that is about 63 miles away in Fontana, CA. Since I had to pick up my packet and catch a bus to the start, I set my alarm for 3:45am. I crawled into bed right around 10pm.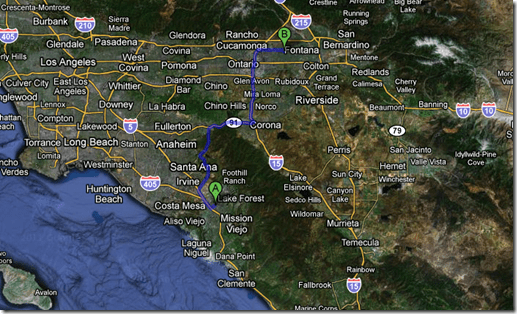 A few minutes later Ben stumbles in the door from Happy Hour/Going Away party for a co-worker. He had a few ton too many adult beverages. Long story short I was kept up ALL NIGHT by the peaceful sounds of an ocean breeze my "roommate" barfing. I wonder if I can evict him on these grounds?
I think I got an hour of sleep. All I know is I did not feel rested and was very nervous about my second half marathon of the week.
As soon as we got to the race Ben fell asleep in the driver seat and I was on my own. No, I didn't write on his face while he was passed out but I considered it.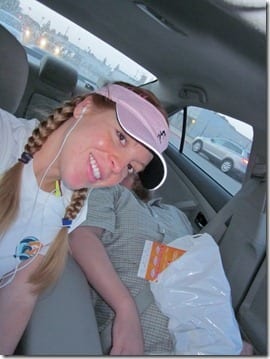 I grabbed my packet, returned it to the car and caught a bus to the starting line.
The Fontana Half Marathon starts at a campsite 2,150 feet up in elevation from the finish. So, it was a lot colder at the start then where I left the car and I didn't take my sweatshirt. It took me a long time to warm up once we got going too.It was FREEZING! Their slogan "Run Like The Wind" is right – it was super windy too!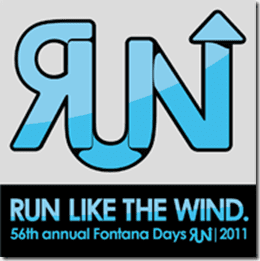 Since I just ran a half marathon where I went "all out" on Monday I wasn't sure what my legs could do today. I hoped to PR again because it's such an easy course, but knew that might not happen given the lack of sleep and tired knees.
Well, my Half Marathon PR only lasted 5 days! My new half marathon PR is 1:42:28
I know this is an "easy" course, but since I'm built more like a manatee lion than a gazelle I think it just evens the score. Some might say this isn't fair or advise to put an asterisk by the time, but if we're going to start doing that – I'm going to put an asterisk by all my races times with *over 150 pounds and still got this time…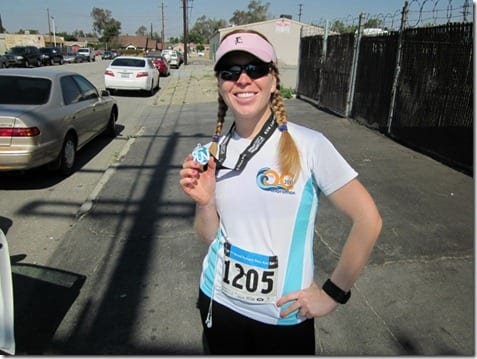 I grabbed a piece of bagel and a chocolate Zico before heading back to the car where my roommate was still recovering from his hangover.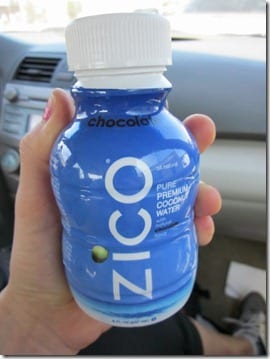 We stopped at Mimi's Café for breakfast. Ben got the seasonal Lemon Poppyseed Pancakes that rocked my sweaty face off.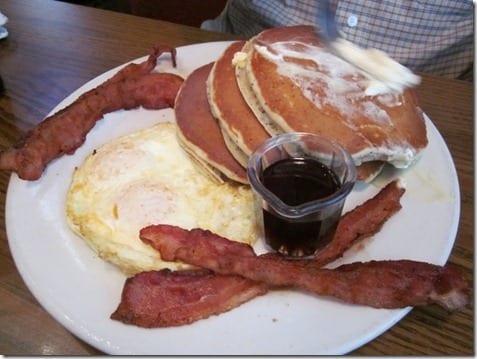 I stole half of the fluffiest one. Amazing.
I got an omelet with fruit… (I like to really indulge after a race, but went with my intuitive eating signals and wanted this).
and a Cinnamon Brioche roll with vanilla icing.
Question: What's your favorite pastry?
I love muffins and cinnamon rolls and donuts (but nothing with crème filling). Oh and, Ben and I spent way too long discussing Cinnabun over breakfast…