Last night was the Foodbuzz dinner gala at the Grand Hall, Ferry Building.
Funny to think we were here earlier for the Farmer's Market and now the place was all "fancied up".
Tina, Anne P. and I were fancied up too 🙂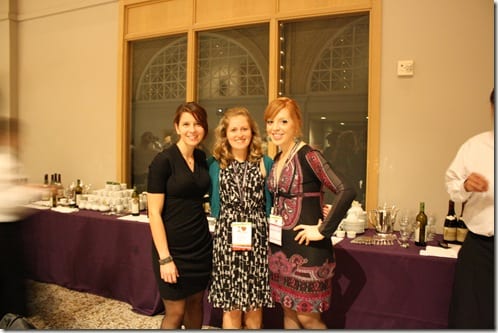 Chia pet center piece. I love chia seeds, so that's a compliment 🙂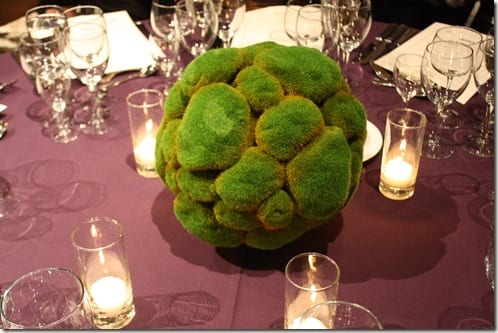 I'm not a big fan of beets, but this was decent. It didn't change my view on beets, but I tried it.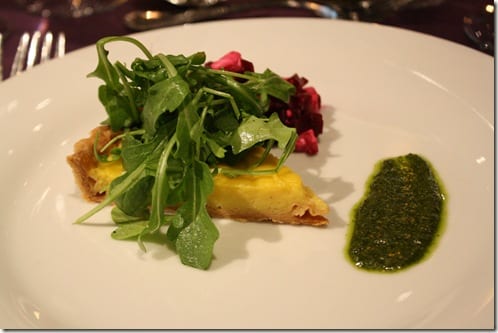 Course two… Seared scallops
I love scallops! These were big and melted like butter in your mouth.
For the main course they had lamb, but I don't eat Mary's little lamb so I opted for the cod.
Dessert! Tarta de Almedras with Oranges aka a piece of almond cake with oranges. I deeply believe that dessert should incorporate chocolate so I was a little disappointed.
The company made up for any disappointment 🙂 I sat next to Janetha and we talked nonstop the whole time. I am completely filled in on every last detail of her life. And she may now be aware of what my deepest darkest secrets as well. Thank you.
Dessert wine should end every meal. Even breakfast.
At the end of the night Foodbuzz suggested a scavenger hunt, but no one else was down for it, so we opted out.
Instead was made our way back to the hotel for more chatting before calling it a night after midnight. Bobbi and I were planning a run in the morning and had to be party poopers.