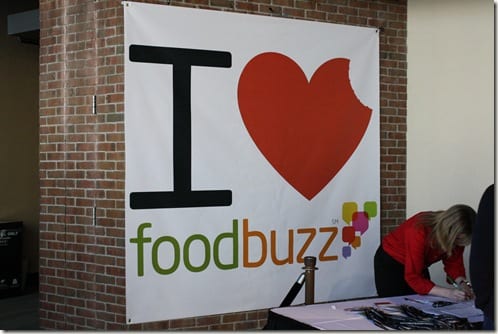 Today we went to the Foodbuzz Taste Pavillion.
There were tons of tables set up with wine, beer and amazing food.
The one vegetable I had today came in the form of a quinoa salad. This chef was super nice, but I didn't catch his name 🙂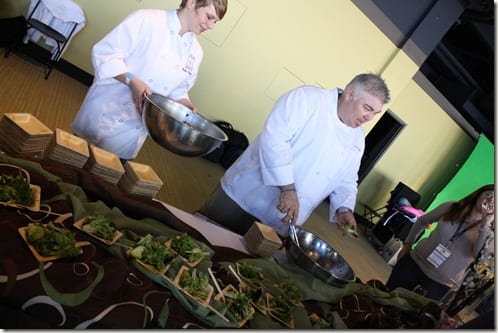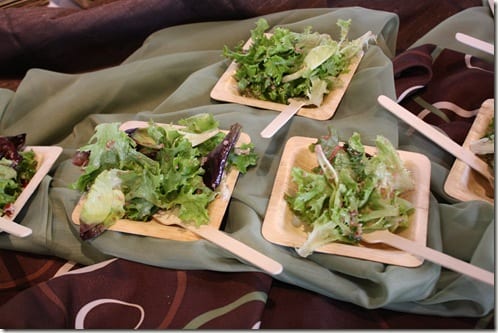 I want S'more
Janetha and Holly were enjoying the s'mores too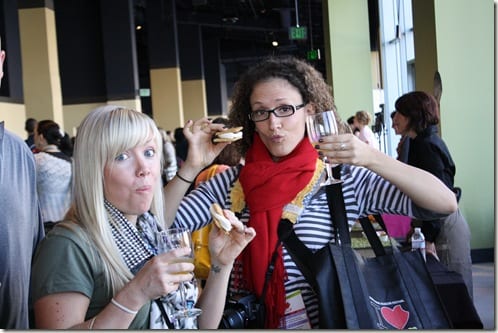 Everyone raved about the butternut squash soup, but I wasn't in love.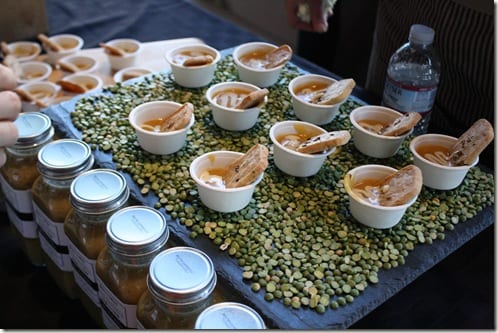 I am in love with how pretty it is though.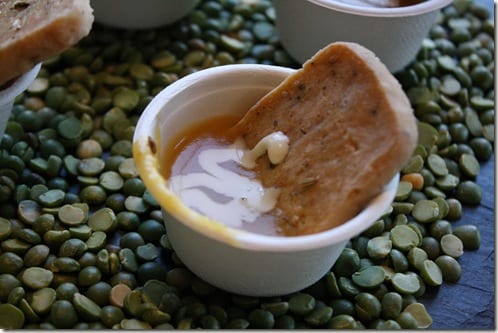 From sweet potato fries, to toffee to pickled veggies – we had it all!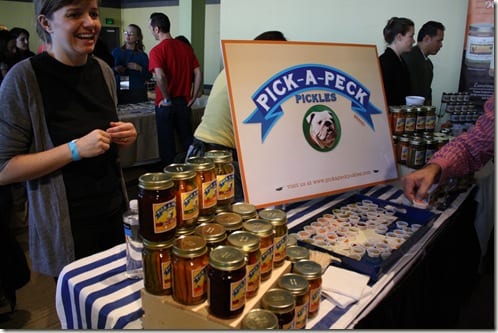 This was the highlight of my beverage consumption – a Moscato from Jacob's Creek.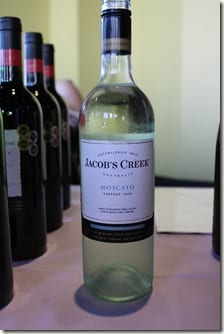 These cookies are "for people who love cookie dough more than the actual cookie"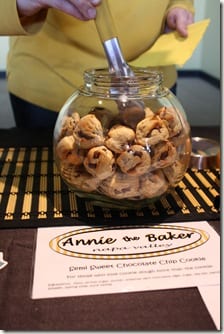 Chocolate chip cookies are my favorite. The chips to cookie ratio was almost 50-50 and they were super soft and chewy.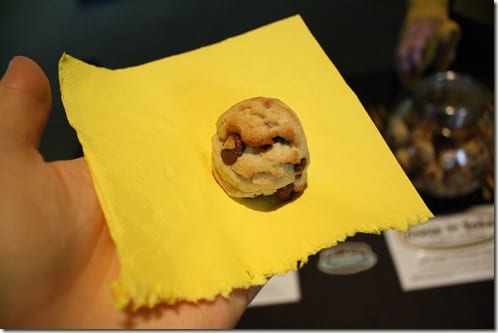 Janetha is another favorite of mine 🙂
Then I finally bit the bullet and got in the l-o-n-g line for fish tacos.
Anyone who had already had the fish tacos said, "The line is super long, but it's worth it."  I was sold when I saw someone taking a huge bowl of guac to that area.
Freddy the fish was subject to witnessing the fish taco carnage. It's kinda morbid.
I love salmon!
Really
Okay Freddie, I'll give ya a kiss…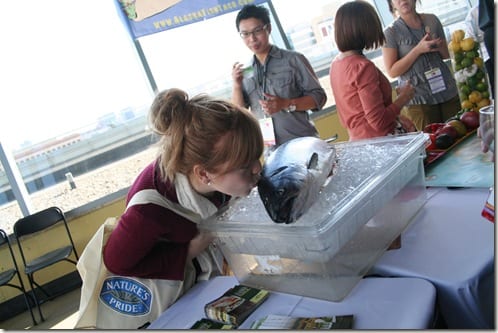 I can't believe I did that.
The line was totally worth it when I walked away with this. I got a salmon and a mahi.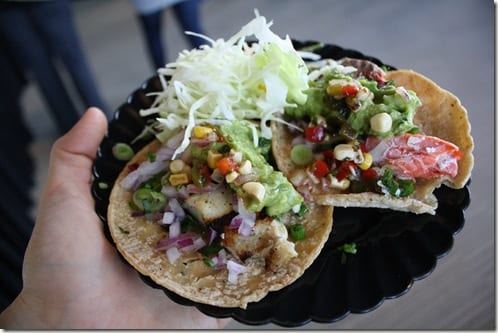 We insisted on taking a picture with our tacos since the build up was over the top.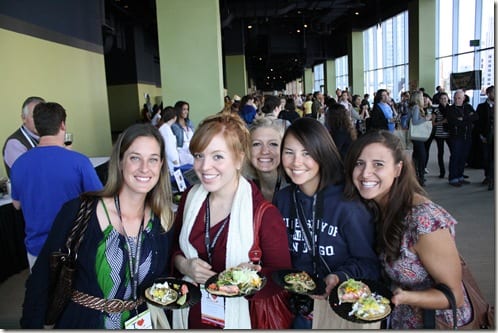 Dessert – more cupcakes. But, can you ever really get sick of them? I can't.
Annelies! The last time I saw her was at HLS :)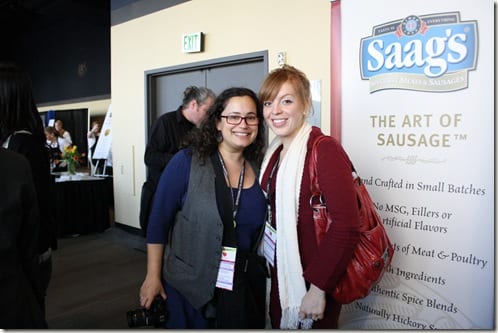 Then, we had some fun. There was a green screen where we made fun flip books.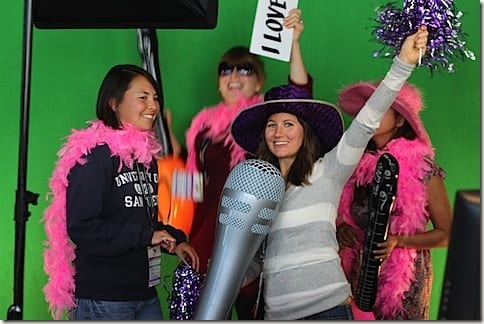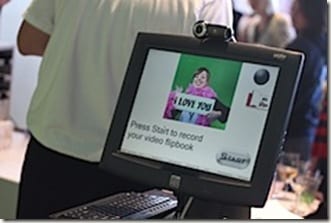 Today was another gorgeous day!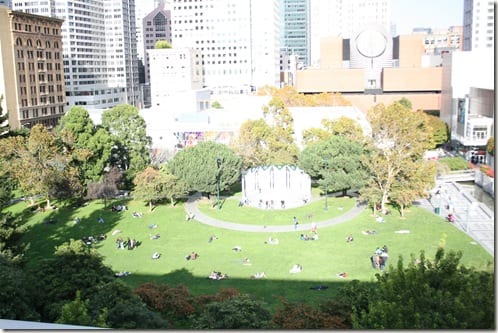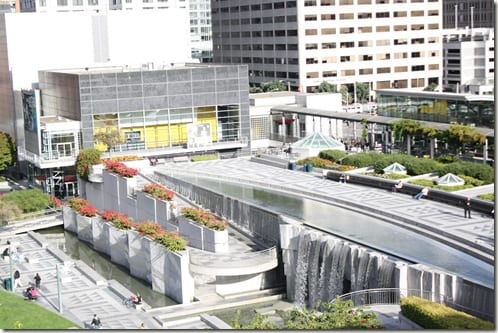 We took it outside for a photo shoot. Some of us were more excited than others…
Okay, we were all excited. It's been a blast so far!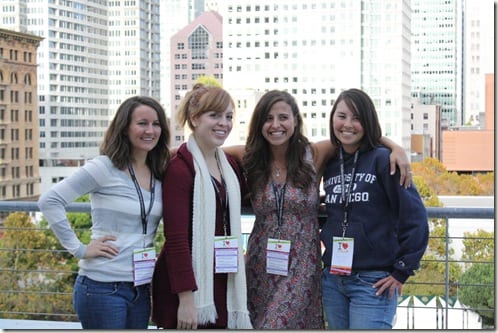 I took some pears to go. These things are perfectly ripe, sweet and delicious. I may dig another one out of my bag right now…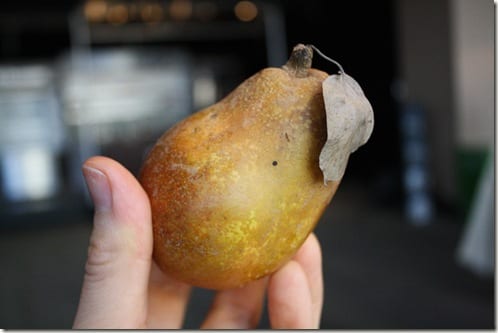 Hope you are having a fun weekend too!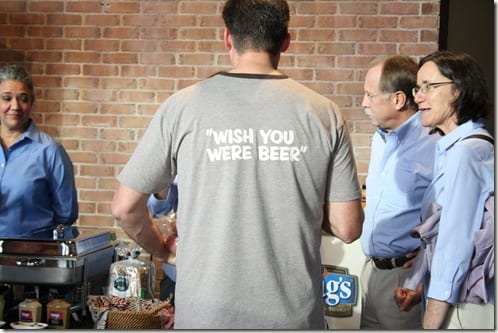 "Wish you were beer here!"