Hello! I am on my way to the airport to hop on a plane to New Orleans!!!
I am so so excited for this trip since I'll be hanging out with one of my favorite people in the world – Chandra! We met at the Healthy Living Summit a few years back and it was love at first drink…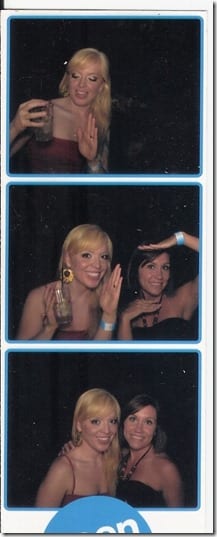 Oh don't judge, you know you've been there.
But – let's get to the point of this whole RER thing – Running & Eating…
Foodie Friday
Last night I went out for sushi, but ended up getting chicken teriyaki. Such a pretty plate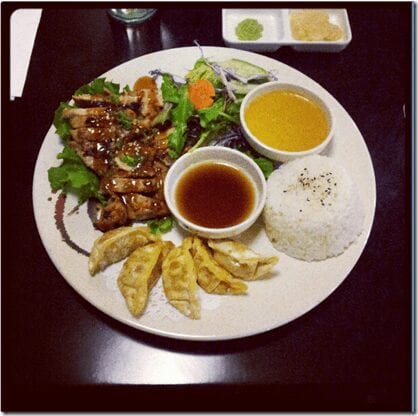 Fitness Fashion Friday
I may not be up to date with the latest fashion trends… 'hey, what do you mean yoga pants aren't for all day, everyday?!'…
But, I do try out a lot of fitness gear. So, I thought I'd start a fun blog series called Fitness Fashion Friday and we can discuss which capris are best for avoiding camel toe and which socks make your feet look skinny.
This weekend I wore my new Moving Comfort sprint skort in Fiesta. I love it because it's comfy and cute (the 2 most important things). The MC shirt showed sweat way too early in the run, so I'd pass on that though.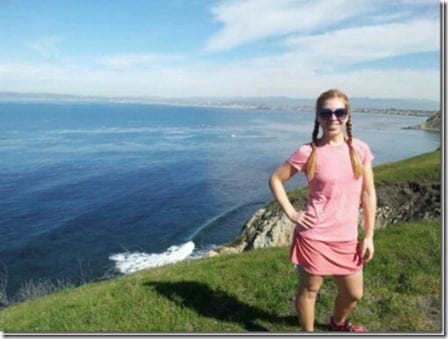 I have one in black and it also comes in purple.
Annnnd, I think I'm going to wear my new Run Eat Repeat tank for the half this weekend. I'm not 100% yet because it seems like it's going to be super see-through when it gets sweaty so it'll be a last minute decision.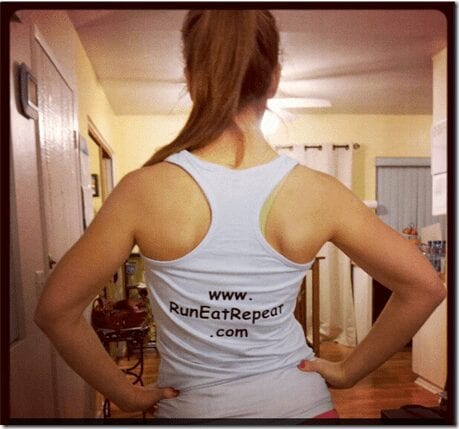 Get yours in my shop!  <- I'll let you know how the tank works out before you buy the tank, but the tech shirt is good.
I added an album of pictures from RnR Pasadena to the RER Facebook page – check it out!
Question: What did you eat last night?
Are you running RnR NOLA?! I didn't organize a meet up because I'm a mess, but I'd love to meet you. Follow me on twitter @RunEatRepeat so you know when I'll be at the expo and please tell me Hi!