Hello from New Orleans!!! I am having a blast.
Last night I checked out Bourbon St. and it was epic. This hand grenade helped make it even epic-er…
This morning I woke up bright and early to watch the ING Run for Something Better kids race. The kids were doing their final 1.2 miles.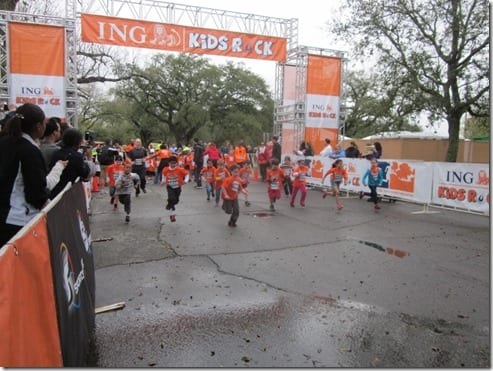 For more information check out Orange Laces.com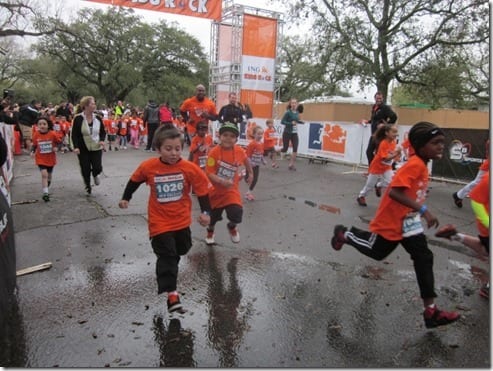 I'm going to be making a few announcements about the program and how you can help soon – stay tuned!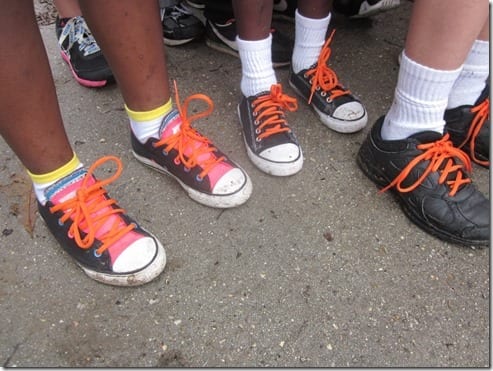 After that I headed to the expo at the Convention Center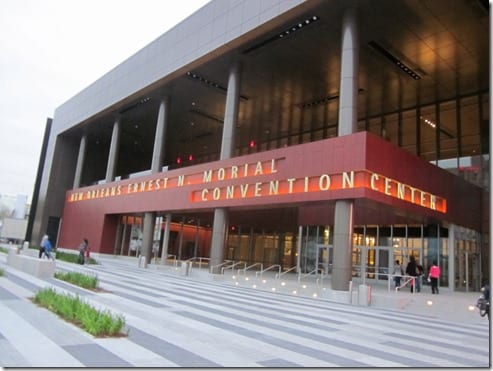 Check out the medal –
I said a quick hello to my friends at REFUEL…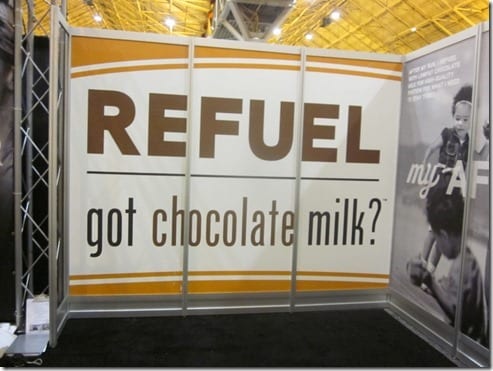 And then walked around checking out the loot…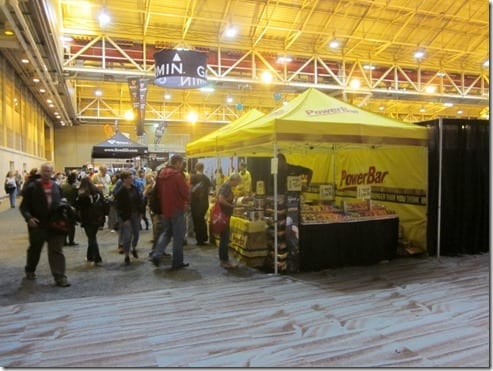 I kinda love this advice from the RnR Medical Director…
"It's too late to start now…" Ha!
I've said this over and over here, but I am a salty sweater and need  A LOT of salt in the days leading up to the race.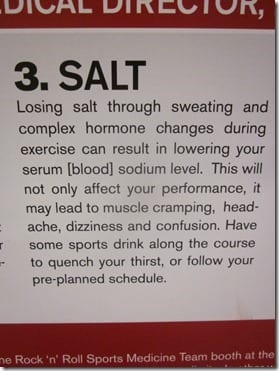 And I saw a bunch of RER readers today! Victoria is running the half tomorrow and a few others said hello too! See you guys tomorrow! Good luck everyone!!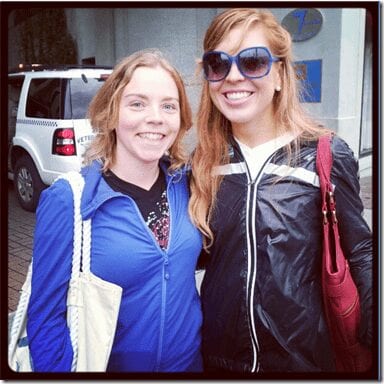 Um, I've been instagraming a lot this weekend so I am asking you to kindly follow me. I mean, Brooks Running was only following 2 people yesterday…
and one of them is ME!
I kinda died when I saw my name next to Scott Jurek. Love. I'm @RunEatRepeat on Instagram
Now to the "Eat" portion of my day…
The #1 reason I wanted to come to New Orleans was for the food. So expect a lot of good eating this weekend! We hit up for lunch Grand Isle for lunch since it was close to the expo and we were starving.
As soon as we walked in the waitress told us they had broiled crawfish and I knew I had to try them. When in Rome, eat some shellfish. Or something.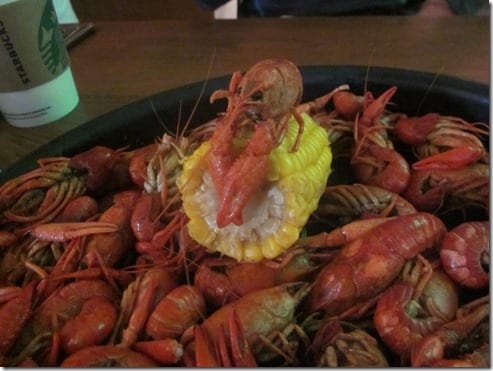 This looked like a ton, but you barely get any 'meat' from them. This big ol' thing was only $6!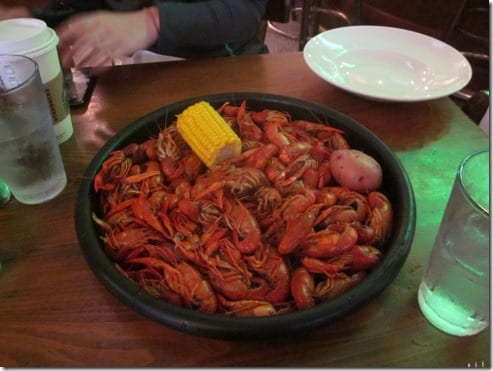 She explained to us how to eat them because I had no clue at all. I think I got the hang of it pretty quickly! I am an aggressive eater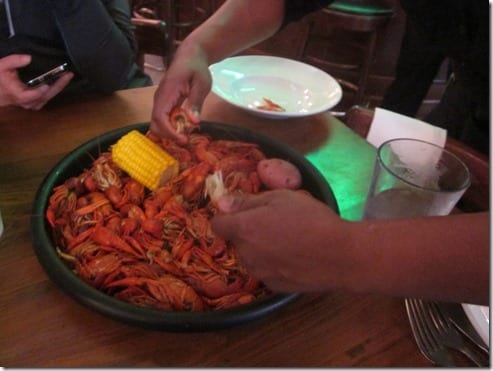 Chandra was a little apprehensive, but eventually came around.
With a salad.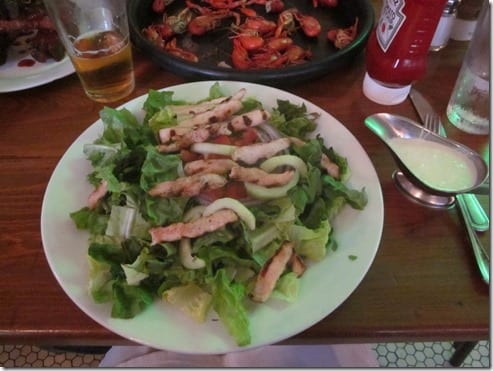 And now I'm headed out for more food and drinks and fun! The race is tomorrow so I'll try to take it easy, but that might be difficult considering the location…
Question: Ever tried crawfish – thoughts?
I liked it!