I can cook Mexican food and Chinese food and occasionally even Thai food. But, I'm not good at Indian dishes. (Okay, technically I'm afraid of how to use the spices, don't judge.) Nope, for my Indian cravings I rely on a frozen meal (or take out). This one worked as lunch paired with some toast.
<insert piece of pumpkin pie for dessert>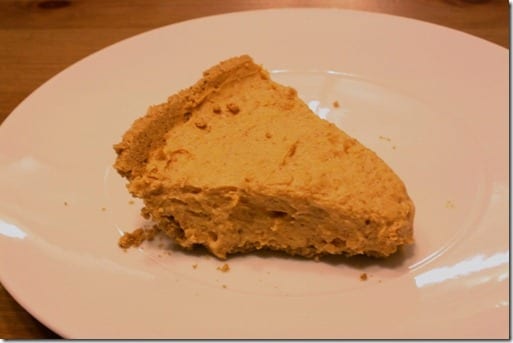 Speaking of things that are foreign to me, I think persimmons are very odd. I guess it's because I never tried them until a year ago? I LOVE them, but still am not over their tomato like appearance, but sweet taste
Random Thought: I prefer funny blogs (and books and movies) over serious ones, but it recently occurred to me that my magazine obsession lacks humor. Maybe 1 article in 100 is fun and funny, but they are usually pretty sterile. Why is that?
I'm not exactly picking up Popular Science every month, so why can't these casual reads throw in a joke or two? Thoughts?
Run SMART Goals
Fill out this form to get the SMART Running Goals worksheet to your inbox!