Thanksgiving came early this year! Well, at least the pie did…
A few days ago Chobani sent me some of their big containers of plain greek yogurt to try. I've been eating eggs for breakfast so I knew I had to incorporate the creamy goodness into a few recipes.
Last night I created the easiest Protein packed Pumpkin Pie you've ever seen. It's easy because it only requires 5 ingredients and is no bake. Love it!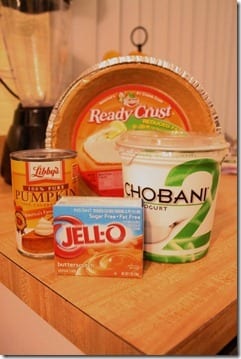 Protein Pumpkin Pie
Ingredients:
Pie crust (store bought because this is supposed to be easy, remember)
1 cup pumpkin
1 cup greek yogurt
1 package s/f butterscotch pudding mix
1 tsp. pumpkin pie spice
Directions: Mix pumpkin, yogurt, pudding mix and pie spice. Carefully spread into the pie shell. (Careful the mix will be very thick and might crack pie crust.) Refrigerate for 1 hour. Eat.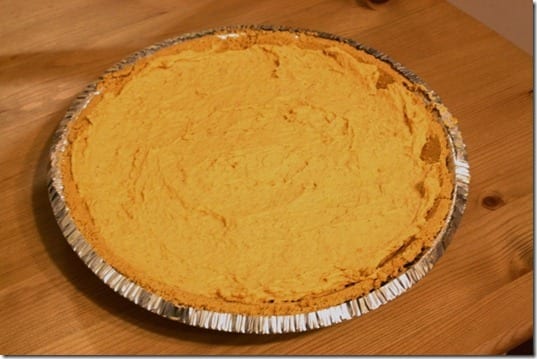 I also paired rotisserie chicken with zucchini casserole and mashed potatoes. It really was like T-day!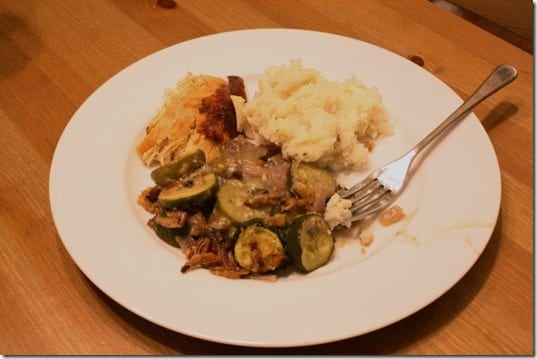 I enjoyed two pieces of pumpkin pie for dessert. You know, in case the first delicious piece was a fluke.
This morning Ben wanted to take an early walk before work. Since I wasn't sure if I should run today I joined him.
The walk was early and so was breakfast
I should try to get to the gym at some point, but I also have other work to do. We'll see if I make it there…
Winner of the Manna Organics Giveaway: Kim (Norriskvt)
Motivation Monday – Runners in New York got the chance to sprint along side  Ryan Hall's marathon pace – 4:46!
Mini-Goals for the Week:
Close the kitchen after dinner
Question: What is the best thing you did this weekend?
Got any Mini-Goals to share?