Today I'm sharing an amazing French Cinnamon Toast Crunch Recipe. This is pretty indulgent, but totally worth every calorie. And breakfast is the most important meal of the day, so you might as well make it an epic one.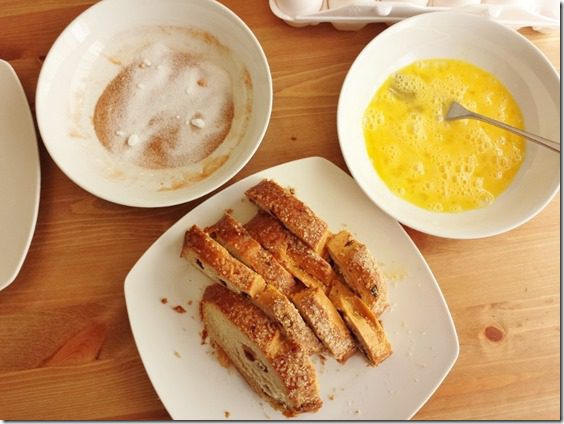 I got this idea while running obviously and immediately went home and cooked it up. This is seriously the best french toast recipe of my life. Try it and let me know what you think!
French Cinnamon Toast Crunch
Ingredients:
Small loaf of sweet crusty bread. (I used Irish Soda bread)
3  Eggs
Dash milk & vanilla extract
Cinnamon and Sugar
Non-stick spray or butter
Directions: Cut thick slices of bread. I used Irish Soda bread because it has a CRUNCH-Y top with sugar crystals.
Mix egg with a dash of milk and vanilla extract.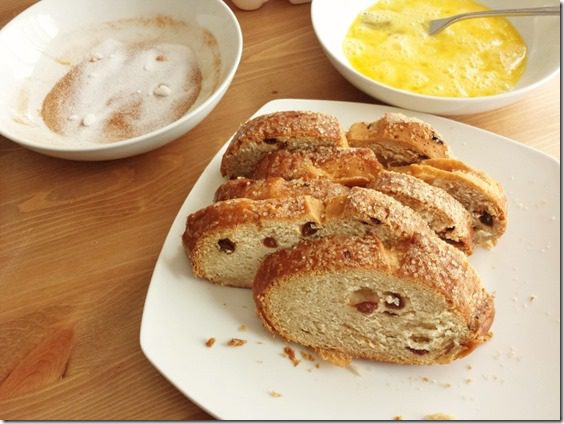 Dip bread in egg. Then, dip in cinnamon sugar mix, coat thoroughly.
Cook on a hot greased skillet.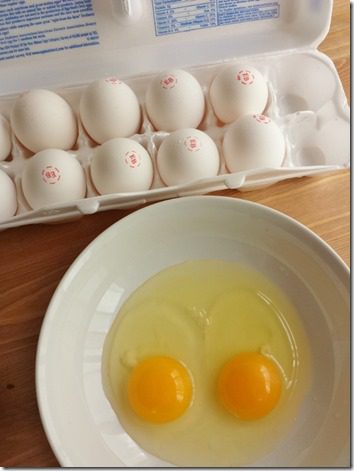 You can top with fruit, syrup, powdered sugar, peanut butter… But after the dip in the sugar and cinnamon mix no syrup is really needed! It creates an amazing crunch too. So good.
Enjoy!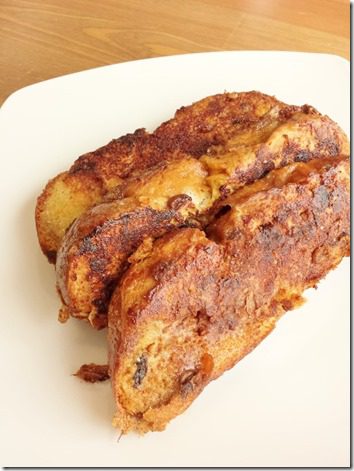 When was the last time you had French Toast??