Happy Friday! Wait – Happy French Toast Friday!
I've had this idea for French Toast Cups for a long time and finally remembered this morning.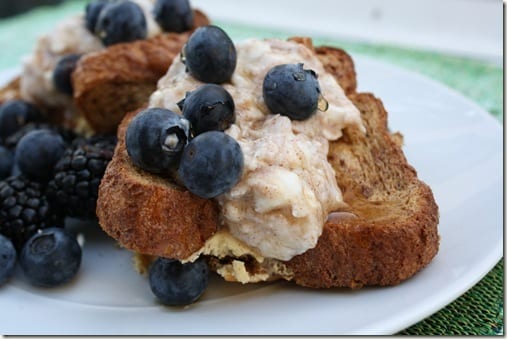 Ricotta Filled French Toast Cups
First mix the following in a bowl:
2 eggs or 1/2 cup egg beaters
1 packet of sugar, and a dash of each: cinnamon, salt, vanilla to suite your preference.
Dip 2 slices of bread into the egg mixture soaking thoroughly.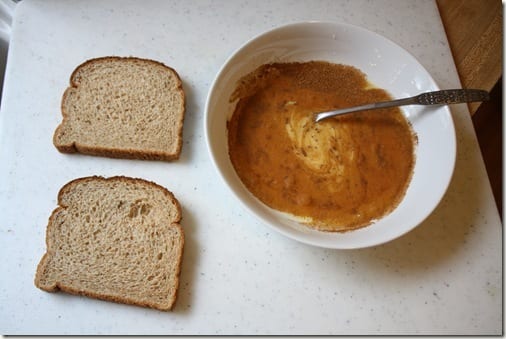 Spray a two cups in a muffin tin with non-stick spray. Then, gently stuffy one piece of bread into each cup. Press down to make sure they are touching down.
Bake at 350 for 15 minutes. They puff up a lot – this is why you want to press them down before baking.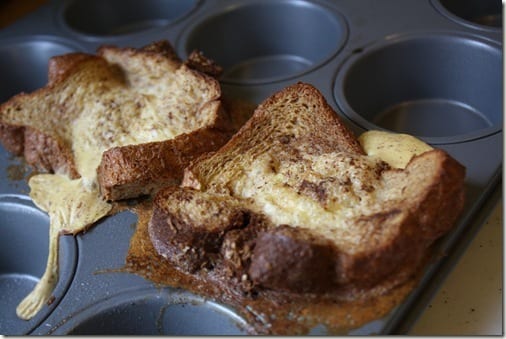 Remove from the muffin pan carefully so the "cup" stays together.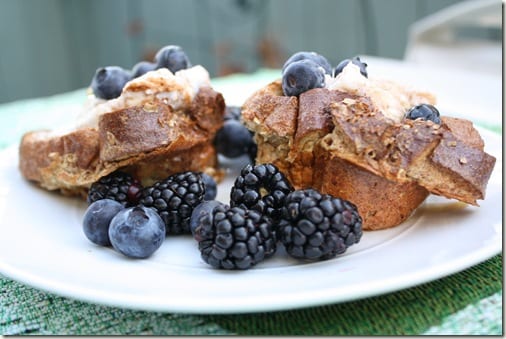 In a separate bowl mix – 1/4 c ricotta and 1/4 c cottage cheese (or all of one) with 1 Tb. sugar and dash of cinnamon.
Dollop half of the mixture on each one of the French Toast Cups.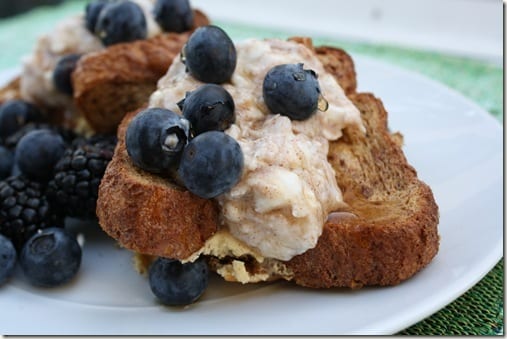 The inside of the French Toast Cup is sweet and moist. Make sure you use the sugar called for in the egg mixture and this will be the best part!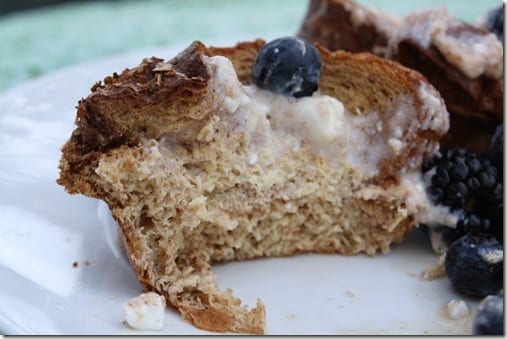 Serve with a drizzle of maple syrup and berries. Enjoy.