Hello! How's it going?
It is going gorgeously over here!
Post-run fuel included this breakfast burrito. Eggs and carbs wrapped up and sprinkled with hot sauce is where it's at.
Running Blog Favorites for the Week:
1. Apples. But I'm not sure if I bought enough…
2. Plus-size model Robyn Lawley, being named one of Sports Illustrated's "2015 Rookies of the Year"!
Meet the first plus-sized Sports Illustrated Rookie of the year here.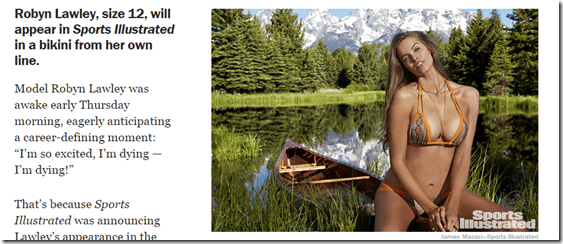 3. Like a Girl commercial.
4. This Loreal Lipstick in Mauved. I wear way too much make-up but never put on lipstick. Isn't that weird? I usually just use lip gloss or chapstick. (Which is probably for the best since a lot of eye makeup should be balanced with a subtle lip.) But it's nice to have a little color and I'm digging this one.
5. Alien Jerky.
Okay, this is really random. When you drive out to Vegas there is a place where you can stop and buy 'alien jerky' which I've always dismissed as over-priced regular ol' beef jerky. And I had never tried it. But, my fam stopped there last week on the way back from Vegas and I finally tried some. Stop. This is seriously good! I get it now.
Question: What is your favorite thing this week?