Hello! It's October 1st and by my calculations Thanksgiving is just 57 days, 6 hours and 31 minutes away!! It's my favorite day of the year. And it's also the most popular 5k and 10k race day in the United States! So I'm sure you can find a Turkey Trot or holiday fun run near you. Grab a friend (or enemy) to run with you and start training this week.
Here is a 10k training plan to get you to the finish line (and then you can head to the Thanksgiving dinner table).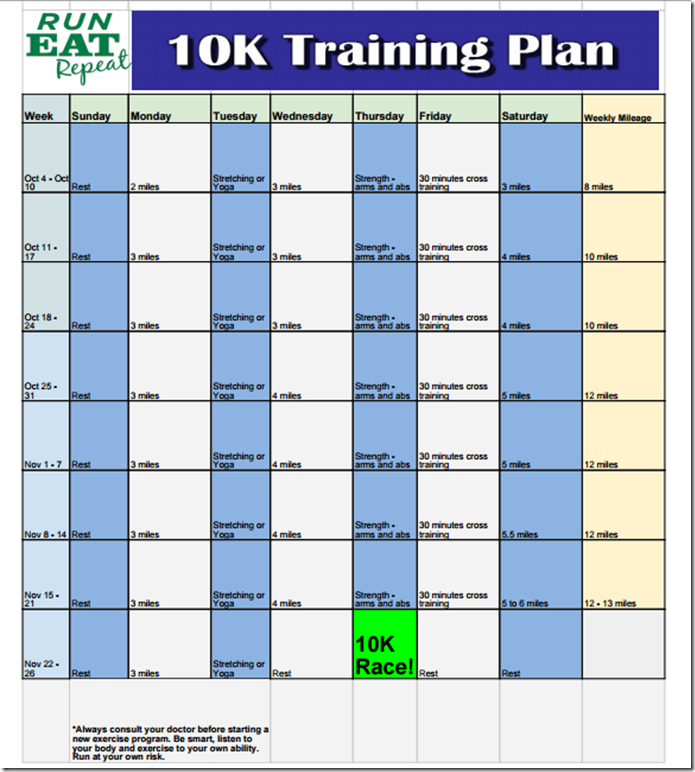 Link to the 10k training plan to print out.
10K Training Plan Notes:
1.) Safety first. It's getting dark out there. Be aware of your health and your surroundings.
2. You begin the program next  Monday Oct 4th.
3. Yes you can do your own favorite workout on the cross training or stretch day…. If you already have a workout routine, but are not training for a race right now you can incorporate your current routine into this plan. Switch out the stretching/yoga days and cross training for the workout of your choice. Make sure to still take at least one rest day a week to avoid injury. Always be careful no matter what exercise you choose to do.
Good luck!!
This morning I woke before 4am. I have no idea why, but something is going on with me. I've been breaking out like crazy and woke up at a ridiculous time two days in a row. Those two things are probably not related, but I'm just observing the fact that I'm falling apart.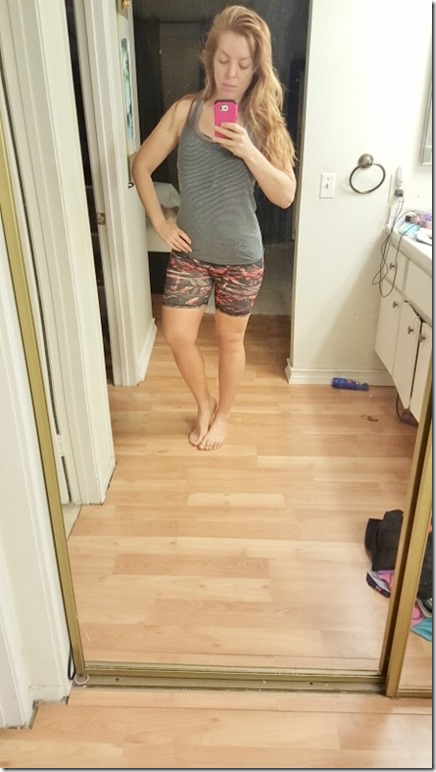 Since I was up early I hit up a super early class at the gym. The class was good but I wasn't feeling the music at all. I NEED good music so I get lost in my head movies.
Before I went to the gym I made oatmeal and pumpkin. I was up super early and knew I wasn't going to be able to wait until after class to eat. Whenever I open a can Vegas runs over to see what I'm doing. I'm sure he thinks I'm opening up tuna or something, sorry cat just pumpkin here. I offered him some though.
On the way home from the gym I HAD TO GO TO THE STORE FOR PB OR I WOULD NOT SURVIVE TODAY <- exactly how I felt for some reason. I must have had a dream about peanut butter…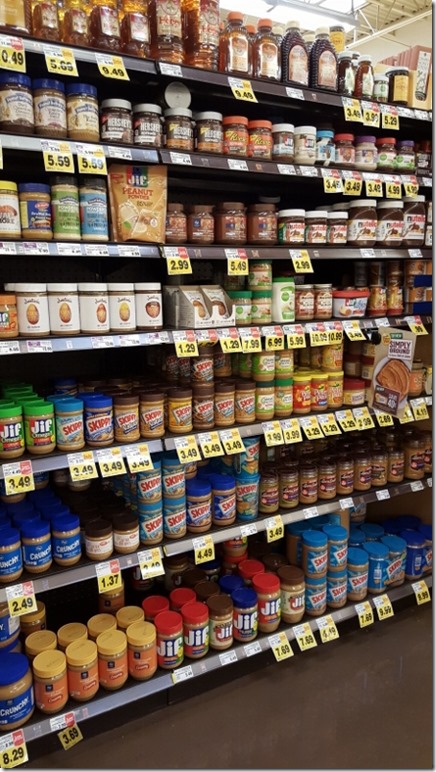 When I got home from the gym I made protein pancakes with vanilla protein powder, 1/3 cup egg whites, dash baking soda & salt. Mix. Cook. Eat. Repeat.
Question: Who's in for a Thanksgiving Day race?? You can run it on your own that morning too! Join us virtually or at a fun run.