Hello! How's it going? This has been a challenging week here, but I'm chugging along. Sometimes it's just nice to get through a rough day and cross it off the list.
At least it's not so bad I want to just give up and eat pizza until I die. Although, if I wanted to do that the local mortuary sent me another postcard inviting me to a pizza / funeral planning party… makes me feel weird and yet curious about it.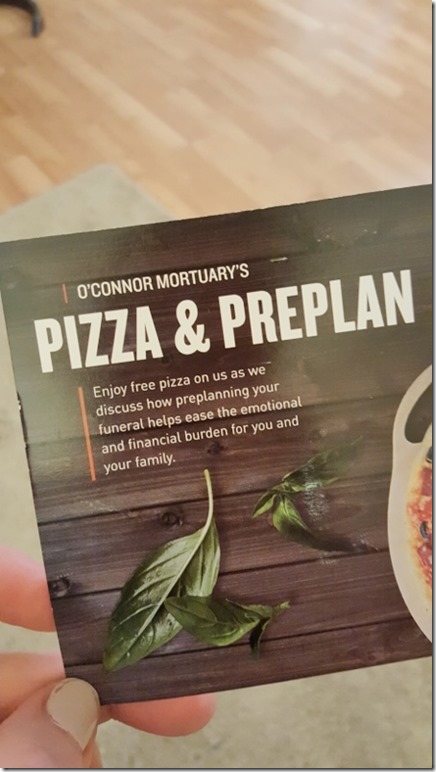 And I want you to know something that's kind of embarrassing (basically like everything else I post here)…
I got a new phone yesterday and for some reason my my old phone didn't have emojis (it was like a good phone too, I might just be the worst) .
Well, now that I have access to emojis I cannot stop using them. Any time my 1 friend texts me I just respond with emojis. I'm even considering making a few more friends so I can use them all day!
If you're open to a friendship that is exclusively text/emoji based we should chat.
Let's talk about running and eating and some other fun stuff like a local Turkey Trot entry giveaway!!!!
Turkey Trot 5K Giveaway
If you're my neighbor – be my friend! If you can't be my friend (or even if you can), please least consider running the OC Turkey Trot 5K
WHEN: 8: 00AM THANKSGIVING DAY, Thursday, Nov. 26, 2015
WHERE: Irvine Valley College, 5500 Irvine Center Drive, Irvine, CA
Race organizers are giving two RER readers a FREE Race Entry!! If you want to run it please leave a comment on this post saying… "I want to run the OC Turkey Trot"
Winners will be chosen Monday 10am PST.
Discounts:
Temecula, CA
Nov 15th
Discount: 5% OFF SPOOKY SPECIAL!
Use Code: SPOOKY5
Offer Expires 11:59 PM (PST) on 10/15/2015
RunEatRepeat Gear Discount
$5.00 off any order of $30.00 or more
Discount code: FALL5
Valid: October 7th- 13th, 2015 <- not valid until the 7th so put it in the calendar
My Rock N Roll Race series discounts are still valid too!
It's RUNEATREPEAT15 for $15.00 off most RNR Marathons and Half Marathons!!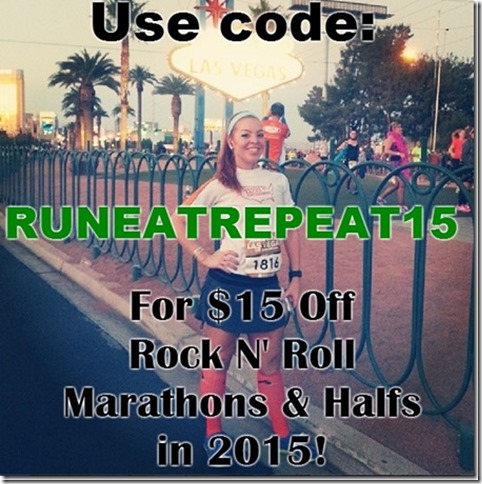 The code for the Las Vegas RnR Half or Full Marathon is RUNEATREPEAT15LV
What shorts are you wearing?
90 Degrees long-ish running shorts.
GIVEAWAY: If you want to run the OC Turkey Trot please leave a comment on this post saying… "I want to run the OC Turkey Trot"
On a scale of 1 – 10 how excited are you for this weekend?
Winner announced Monday evening. Open to all, but you have to be able to get to the race yourself. All opinions are my own.