Since I'm having a root canal this weekend I'm predicting a lot of Green Monsters in my future.
I'm also predicting a hot Southern California summer, which will also require a ton of Green Monsters to stay cool!
Luckily, I have my Go To Green Monster Recipe ready to go!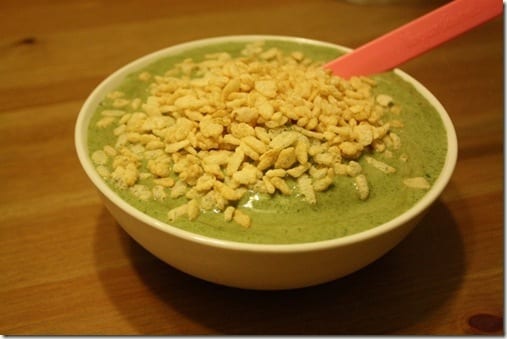 Green Monster Recipe
In the mix:
ice ice baby
frozen spinach
1/2 Tb. chia seeds
1 cup almond milk (or milk of your choice)
1 scoop protein powder
optional: banana, cherries, strawberries
Blend until your tragic old blender stops spinning. Then, stir it. Blend again. Complain to your husband that you need a Vitamix. Blend some more.
Tonight's Green Monster was served in a bowl with cereal and granola on top.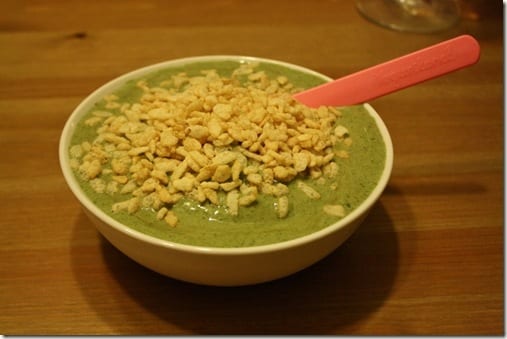 What's your favorite Green Monster?
Mike?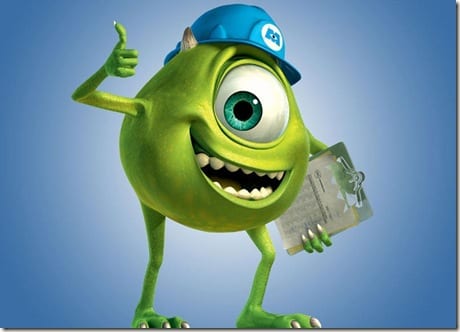 (source: Disney, hello)
Shrek?
(source: Mike Myers. I think.)
The Energy Drink?
(source: everyone studying for finals and people on roadtrips)