Is there really a Joe? You know, Joe behind Trader Joes?
Because if there is I owe him a beer or something.
I visited the Trader today. First I picked up Chicken-less Strips so I could eat meat free without feeling deprived.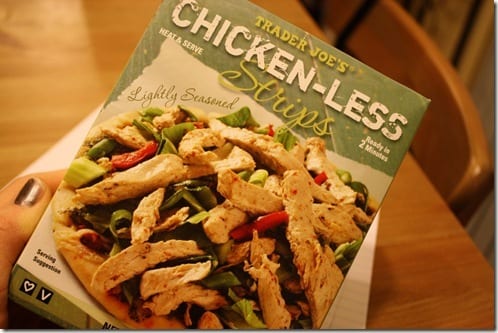 For dinner I made a hot salad with onions, broccoli slaw, TJ's Peanut Sauce (again, courtesy of  Joe), soy sauce, dash of maple syrup and chicken-less strips.
I wish I would have remembered to pick up peanuts – that was the only thing missing.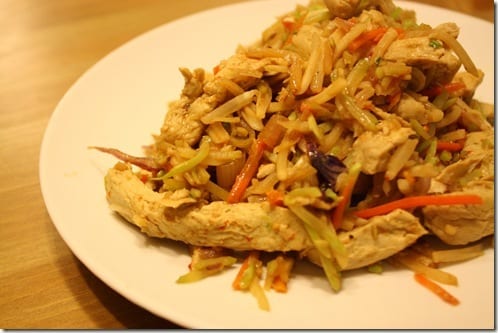 Then, once you have hot salad for dinner you can indulge in the most recent Trader Joe's delicacy – Chocolate Covered Joe-Joe's.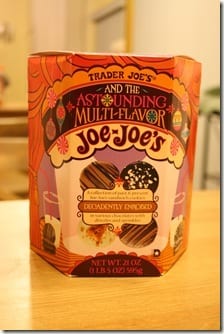 Oh wait, it gets better – there are four flavors: dark chocolate covered chocolate Joe's, dark chocolate covered peppermint, peanut butter covered milk chocolate and white chocolate covered ginger Joe's.
Double chocolate: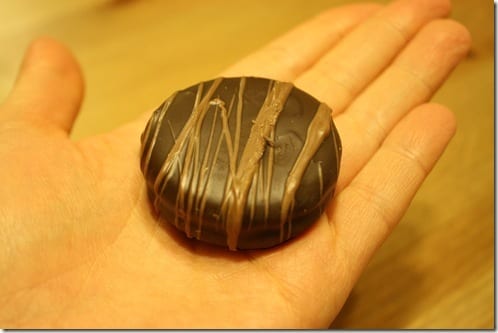 Double happiness.
Thank you Joe. Thank you.