I feel so out of place with races and blogging. I still identify myself as a California girl/blogger, but I'm missing out on all the cool CA race scene. Like this weekend's LA Marathon!
My friends Terence and Kyna will be running their first marathon together in LA!
Kyna is very new to running and has went from a 5K to a marathon in a year. Amazing! I want to wish them the best of luck Sunday 🙂 Love you guys.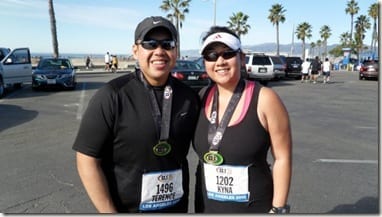 I also want to wish everyone running LA this weekend good luck. I know Chic Runner, Running Fat Guy and LA Easy Meals will be among the amazing group of marathon runners rocking that race!!! Good luck to all 🙂
My lame-o breakfast seems so anti-climatic in comparison to marathon talk so let's breeze through it…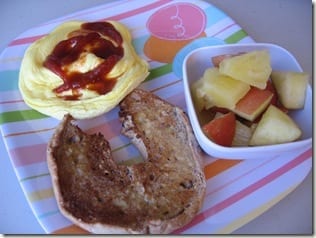 Questions: Anyone else running a race this weekend? Anyone running LA???
I'll be at Fitbloggin 🙂 How 'bout you?
Bonus Question: Any tips or advice for the two first time marathon runners???