Since I was out of town last weekend the fridge was pretty bare. I hit up Trader Joe's on Monday for essentials, but today I did a big grocery haul at Costco.
I was pretty excited to see my local Costco is carrying a new flava of Sabra – Spicy! Yes.
My Costco Grocery List:
Eggs
Egg whites
Hummus
Bread
Clementines
Cheese
Celery
Pistachios
Salad – Celery – Asparagus
Tilapia
Sushi
Cheeseburgers
Chicken breasts
Sunblock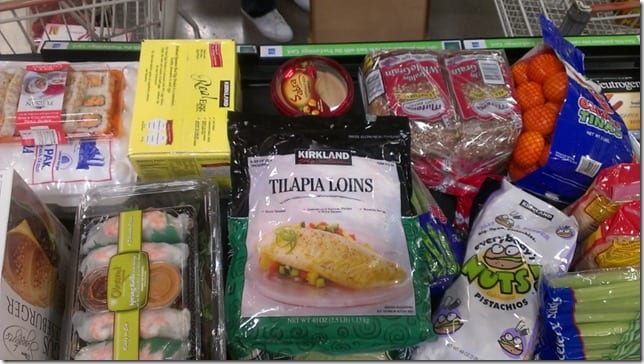 And beers of Mexico because I can't go two posts without mentioning my peeps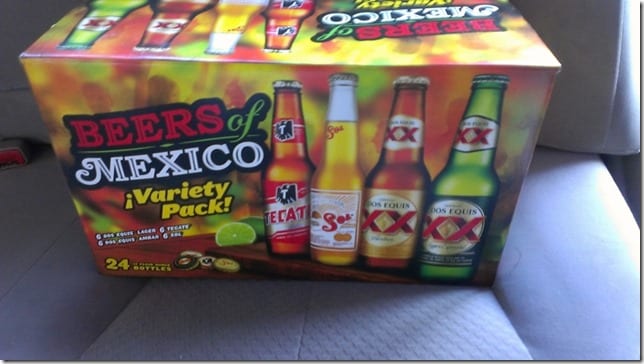 Costco sushi for dinner because I'm not fancy…
And I totally scored a few plates from the 99 when I went looking for something else. Added bonus: they had good dark chocolate! I can't show you a pic because it's MIA
After work I took a walk with SkinnyRunner who was in Boston for the Marathon. It's sad that something bad happening makes you realize how important people are to you. She is home safe and I love her.
Question: Did you text someone you love today?
Do it now