If you're been reading RER for a day or two you might have realized I do nothing in moderation. Everything about my running / eating / repeating are in excess.
I'm self accepting, so it's okay.
Well, 'okay' until I run myself to death or die of a watermelon overdose. But, what a way to go, right?!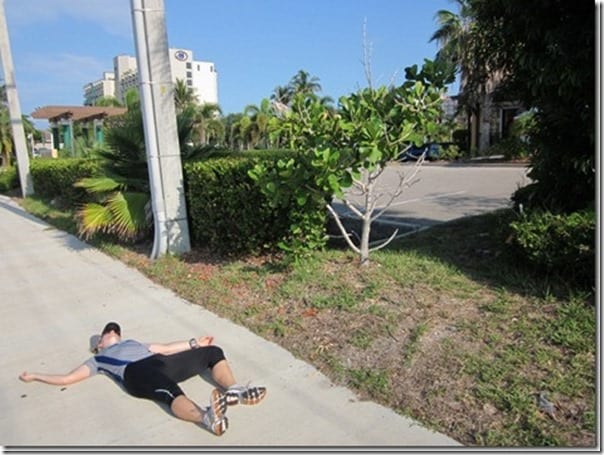 Anyway, as part of my weight loss efforts I wrote down my 3 worst habits and have decided to work on them. Summer is coming and I have a Target bikini with my name on it so I need to get it together!
RER's worst habits:
1. Snacking before dinner and at night.
2. Drinking diet soda like I have the thirst of 100 camels saving up for the summer.
3. Not getting enough sleep (which leads to more snacking and not enough recovery time for runs).
So, I have decided to focus on each of these habits individually for 3 weeks and then move on to the next one.
Mission One: No Snacking.
Mission: No (random) Snacking starts today and I'll focus on it for 3 weeks. You are welcome to join me in working on your bad habit for the next 21 days too. Chime in if you want to play and we can do updates on Wednesdays each week!
Then, I'll move on to my beloved diet soda. That's going to be sad. Is there a 12 step group for Diet Dr. Pepper lovers?
Um, does anyone else think I am Natalie Dee in real life?! It's scary how much we're the same. This is her cartoon from TODAY.
Question: What's your worst habit that you want to work on?
Bonus: What's your best habit you want to keep?
< I am organizing a #BostonStrongOC run for next week stay tuned >