After the Salonpas event this morning I stopped by my mom's on the way home. She lives a bit north of me, so it was on the way
When I got there I raided her fridge, per usual. I made a random bowl of green beans, chicken, beans salsa and GUACAMOLE.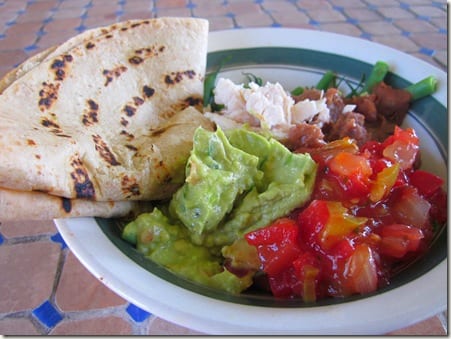 I also spent some time blogging and making love to this ridiculously huge bowl of guacamole. We don't mess around. Her avocado trees are giving us a lot of happiness.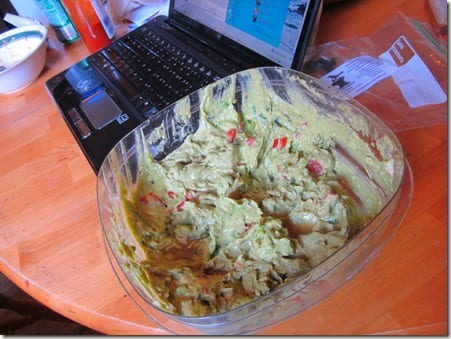 After eating way too much guac to be appropriate – but just enough to be happy, I went to my little brother's basketball game.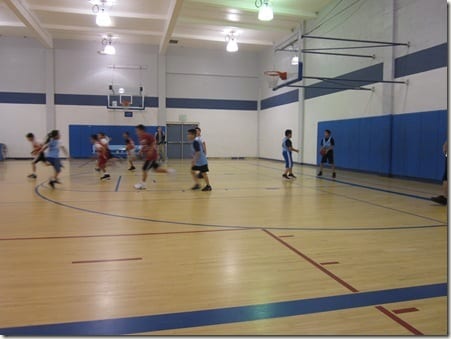 Yeah for Matt! They lost, but he's getter better every game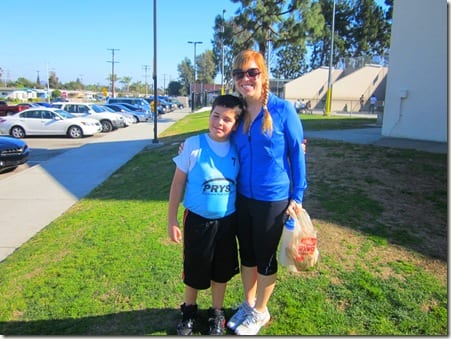 After a Carrotcake Lara bar and long drive home, I finally got back in time to take a shower and go on a date with this guy…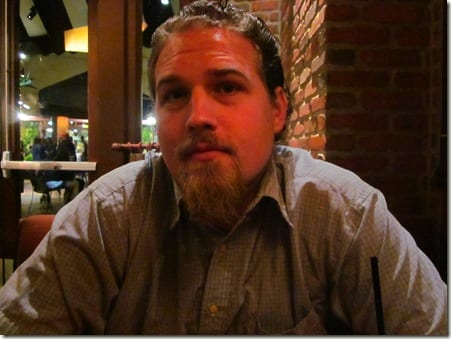 Fact: No one will realize you didn't wash your hair if you put a rose in it and wear too much make-up
Well, unless you tell them on your blog…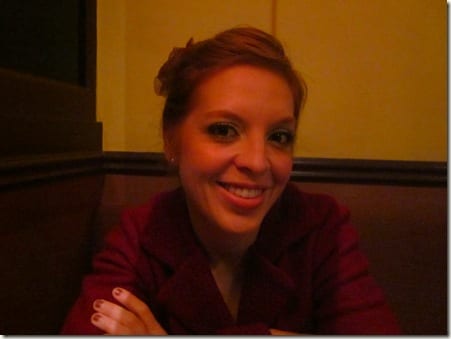 We went to the Corner Bakery and I got the DC chicken salad. It has grapes and apples and walnuts mixed in with mayo and chicken. I normally LOVE stuff like this, but thought it was just okay. Try something else.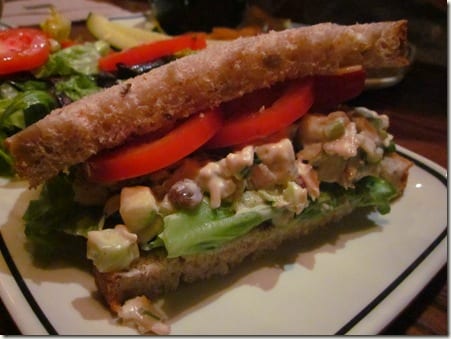 I got the half sandwich / salad combo. I know, life is pretty exciting around here.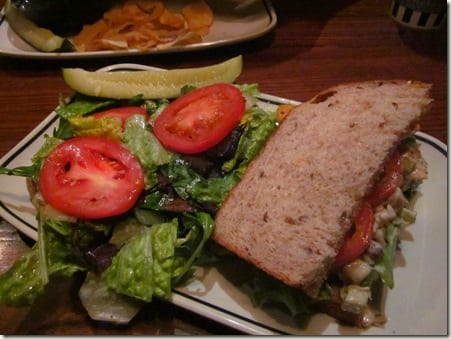 Ben and I asked a bunch of questions about the new Mac N' Cheese so the cashier sent us a "sample" to try. It was a BIG sample – a whole bowl!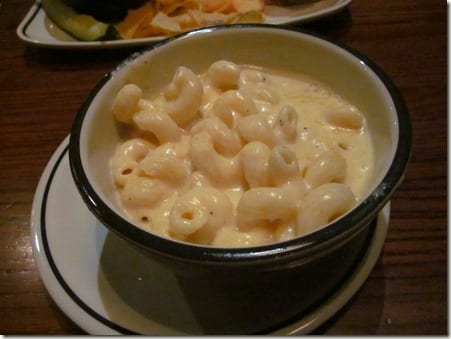 After dinner we walked around some and found ourselves at the Crepe Maker. I was already set on frozen yogurt, but Ben got one.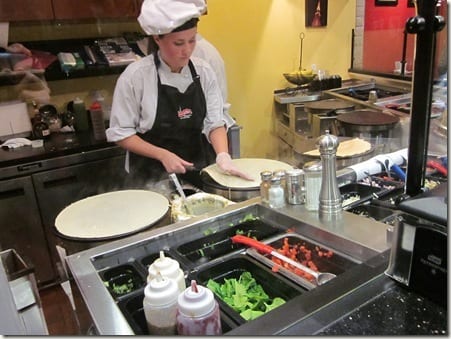 I LOVE when you can watch your food being made. Watching crepes being made is extra fun because there is a slight chance you're actually in Paris this isn't something you can make at home.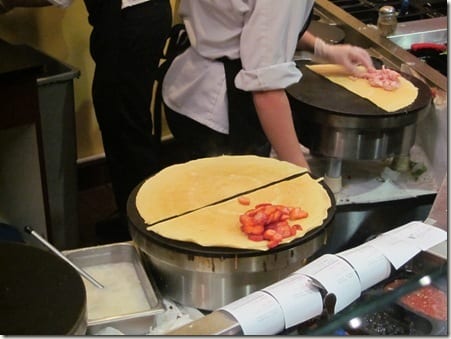 He got the Triple Treat – stuffed with bananas, strawberries and Nutella.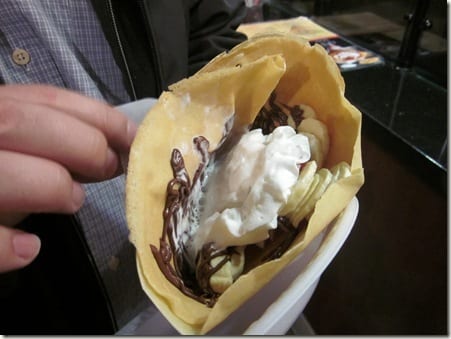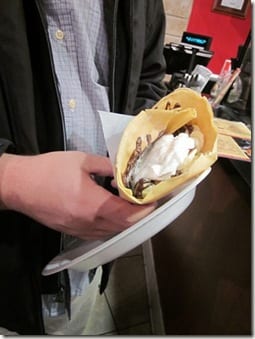 If anyone was worried, his Nutella obsession is alive and well! I know you don't give an F were worried.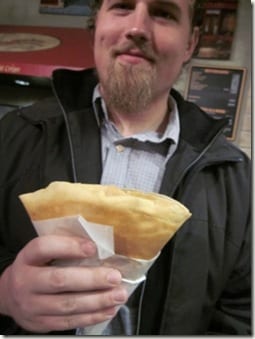 Yeah for Date Night and dirty hair buns and fro-yo!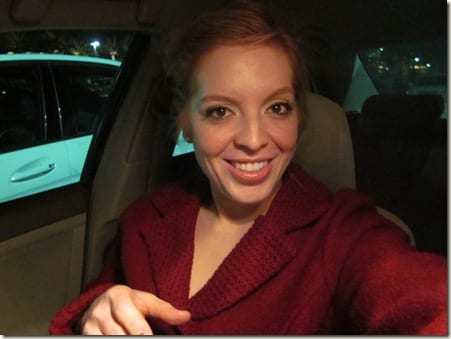 I have a fro-yo place within walking distance to my house and always "save" my visit for the weekend. I had been craving this all week, so it was nice to finally satisfy the fro-yo void!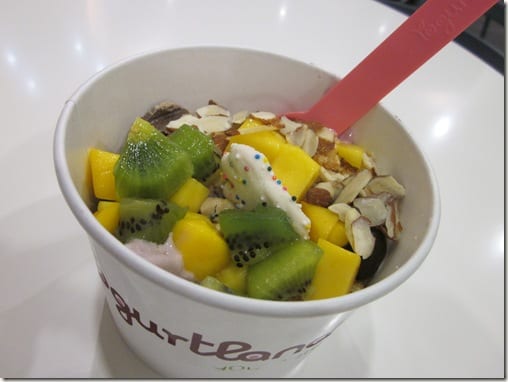 Hope you had some frozen yogurt tonight too