Hello! How are you? Chime in with your run / workout / rest / other for today on today's @RunEatRepeat IG post! We should do one on eating too – noting that for later!
Speaking of eating… I have a super quick guacamole hack for ya. I've been using this shortcut to make guacamole for years. Laziness is the inspiration behind all my inventions and food hacks. And this is part lazy – part genius – part bad at chopping – part I cry too much when I cut onions.
Seriously, anyone else…  chop onions  >  start to cry  >  keep your eyes closed for the rest of the chopping just hoping they don't hit a finger??!
I need to buy some of those onion goggles that prevent that!!
When I have tons of ripe avocados and want to make a big batch of guacamole super fast… I use fresh pico de gallo.
For those that aren't familiar – pico de gallo is basically chopped tomatoes, onions, cilantro, jalapenos, salt and lime juice (sometimes other chili too). Sometimes it's called salsa fresca but it's not salsa – it's not watery at all but a finely chopped mix of those veggies.
It's usually in the refrigerated vegetable section or deli section of a super market. It's a freshly chopped mix of the usual ingredients in guacamole but can be used for different things.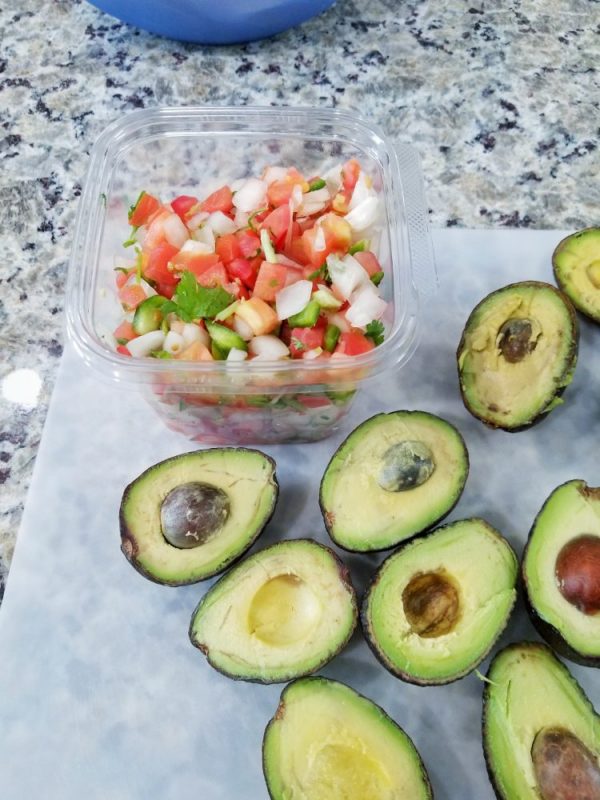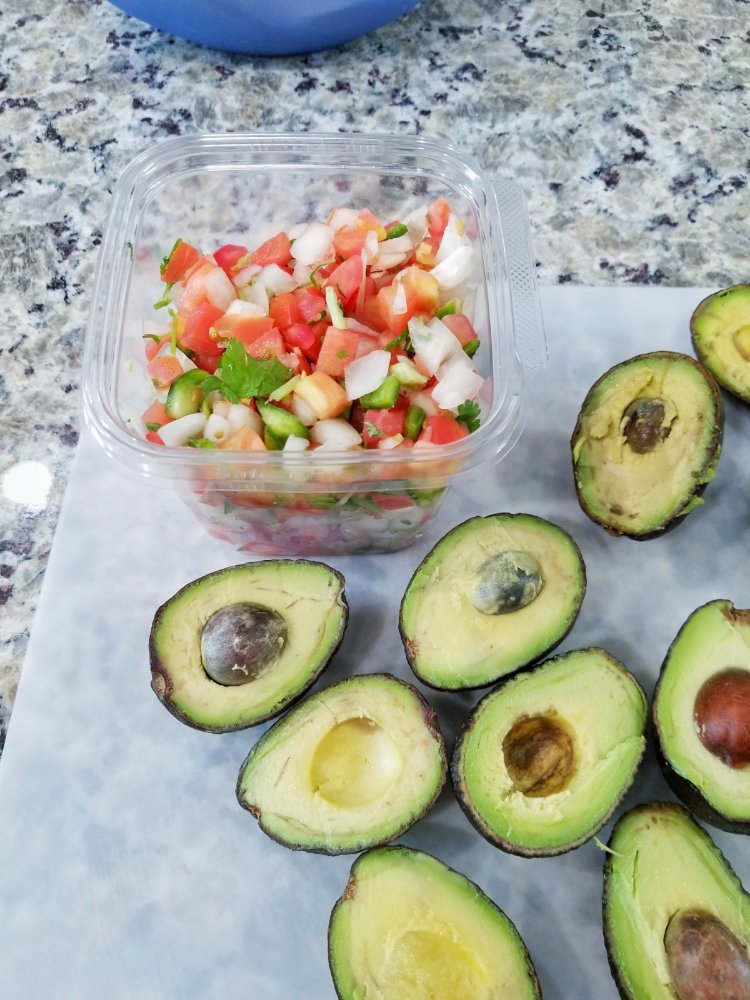 I love it because:
I don't have to chop all those things myself
I can't chop onions as small as the pros
I'm lazy
I'm hungry and this is fast
If there's any leftover over I love it on salads, tacos and eggs too.
To make super quick guacamole…
Ingredients: ripe avocados, pico de gallo, garlic powder, S&P, lime
optional: chopped serrano chili or seasonings
To make: Remove avocado flesh from skin and seed. Mash in a bowl & season with salt, pepper, garlic powder. Mix with pico de gallo.
I add avocado and pico de gallo in a 2:1 ratio. So, if I have 1 cup of smashed avocado I'll add 1/2 cup pico de gallo.
Taste and adjust seasoning as needed. Enjoy!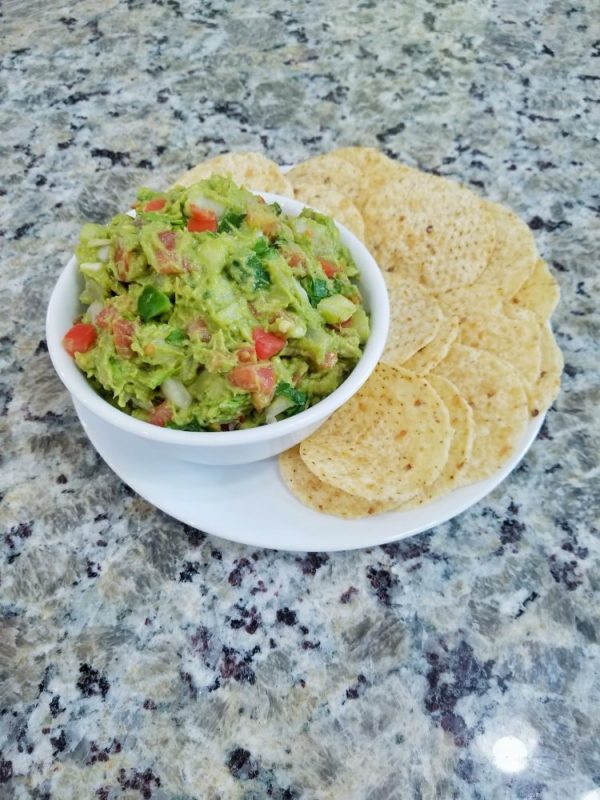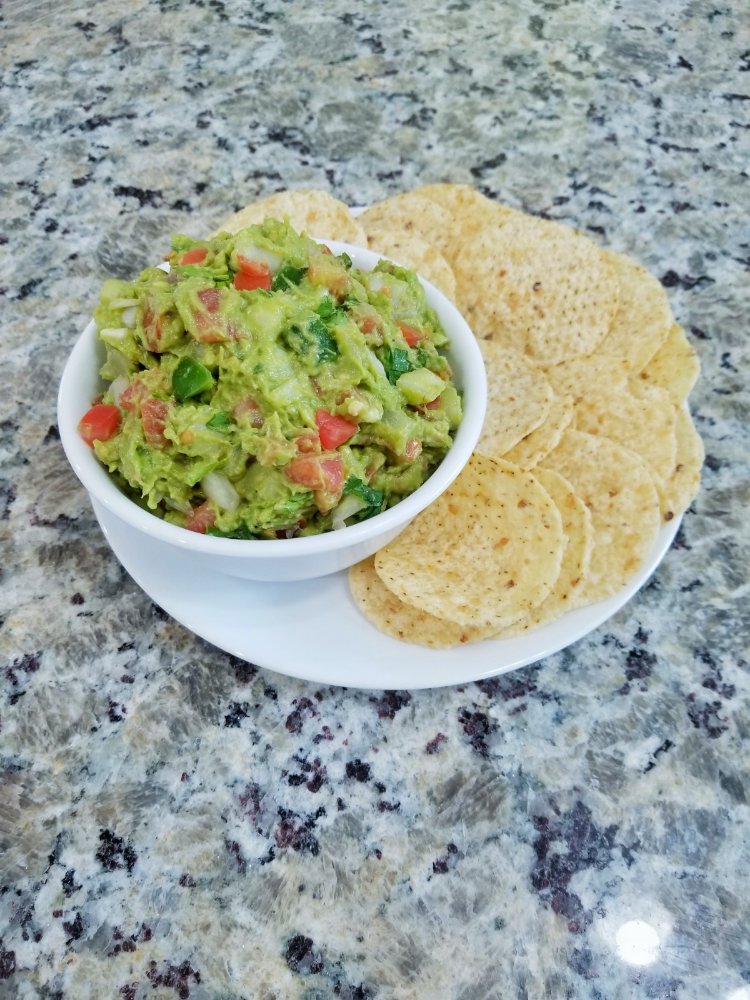 Tip: Keep in mind what you're eating the guacamole with when seasoning. If you are scooping it with tortilla chips that have salt on them – you might want to use less salt.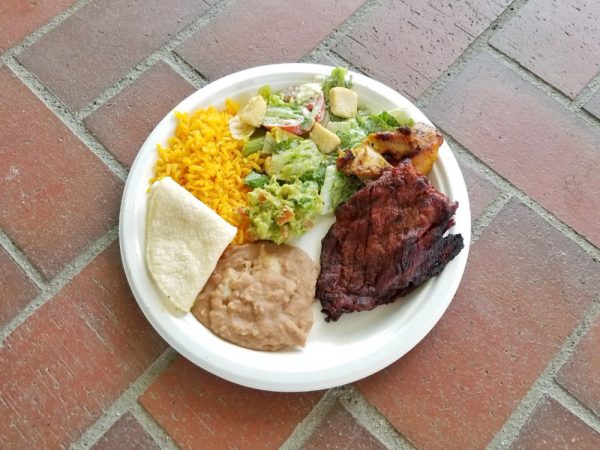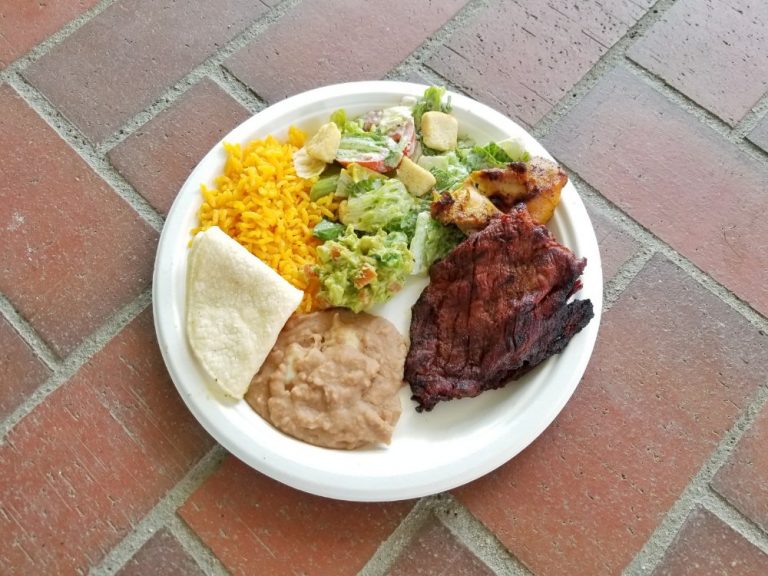 Randomly… it just occurred to me that I love chopping watermelon though! I can definitely chop a watermelon into bite sized pieces faster than I can dice an onion.
I LOVE watermelon!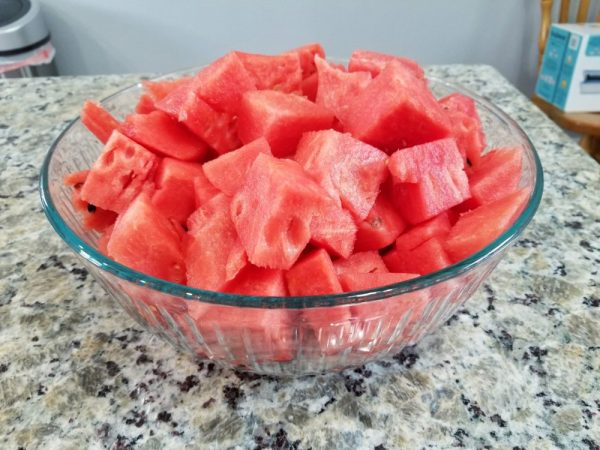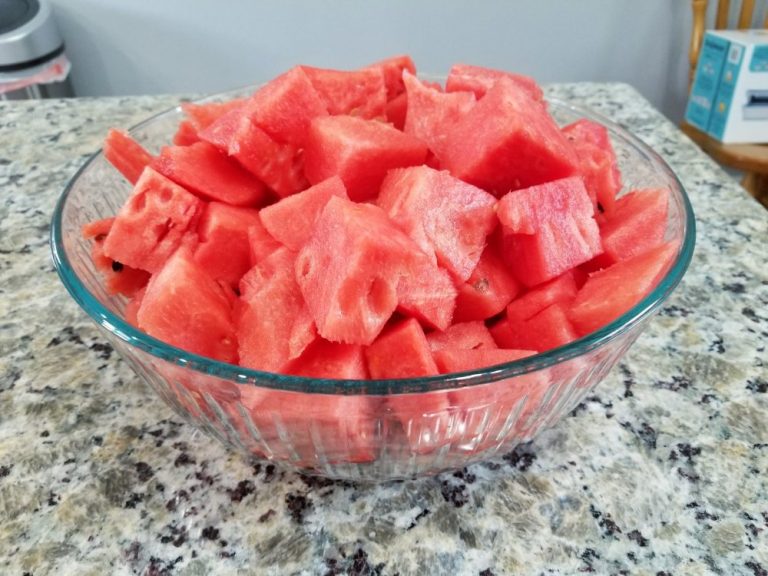 Question: Are you good at chopping onions?