Hello! Today I have a great  half marathon training plan to share. In the beginning of the year I asked you (my readers, friends, enemies, frenemies, strangers on the street…) "What are YOUR goals for the year?"
And a lot of the answers involved running goals. I noticed the most common goal was to either
A.  "Run my first half marathon!" or
B. "Run a sub 2 hour half marathon!"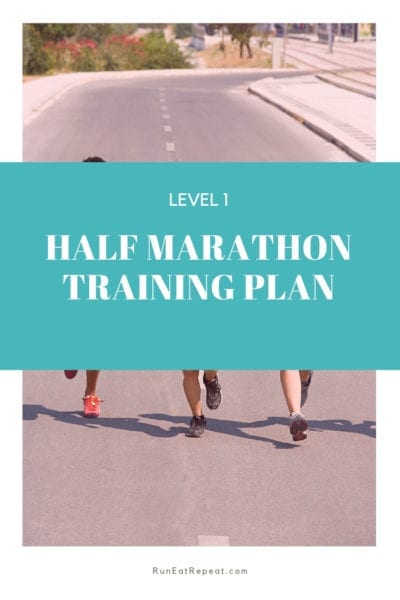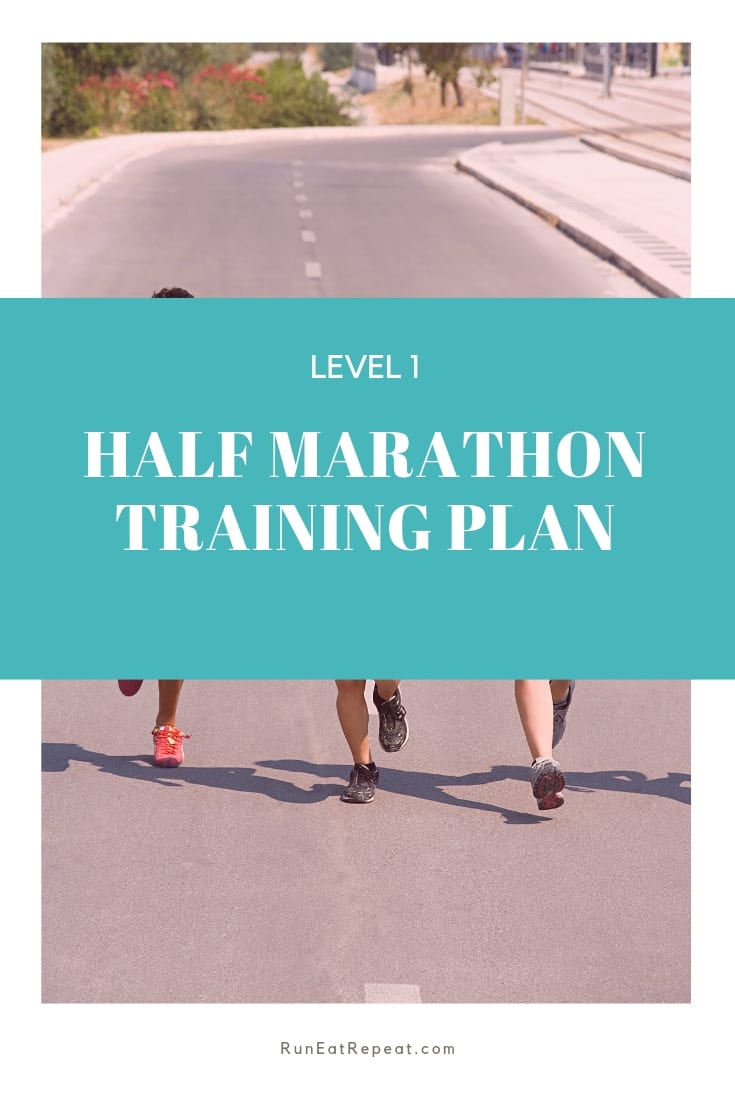 Hopefully you are well on your way to achieving those goals – the year is half way over!
But if you still want to knock 13.1 miles off the list I have a half marathon training plan you can use.
The plan is below to print out, follow along, tattoo on your butt, post on your Facebook page and Instagram!
If you start next week you'll be ready to run a half marathon by the end of October – just in time for the RnR LA Half Marathon, Disney Wine and Dine Half Marathon and many more fall/winter races!
BONUS:  I will be supplementing this training plan with weekly check-ins every week for the next 12-14 weeks to help keep you accountable with tips and extra information to help you along!
Email  me or leave a comment with any questions you have as you train! I'll answer them in the weekly check-in posts.
Bonus #2: If I keep up this ridiculous Spark intake I might have it in me to run with one of you! I'm bouncing off the ways here and wouldn't mind a run/vacation combo with a few of my favorites.
It's a 12 week half marathon training plan and that gives you plenty of time to run a half before the year is over. Heck, run it before Thanksgiving! Or find a half marathon turkey trot!
Half Marathon Training Plan For Beginners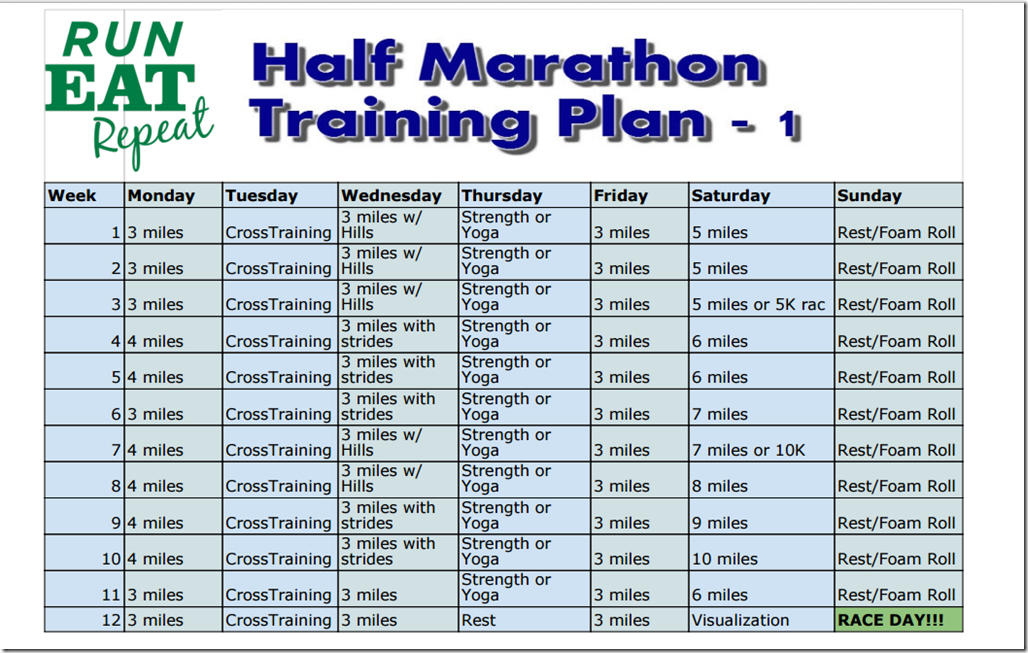 Half Marathon Printable Calendar Here
This 12 week half marathon training plan is level one. This plan assumes you are running 3-4 days a week pretty consistently and have run a few 5ks and 10ks. Also, you should be able to run 5 miles in one go as the Long Run starts at 5 miles for week one.
Half Marathon Training Plan Rules:
1. Listen to your body. Train smart and listen to what your body is telling you in terms of pushing it or resting or anything else. Be careful and have fun!
2. Do you. It doesn't matter if you are a new runner, Olympian or anything in between… DO YOU. This means do your best, listen to your body on each run and don't worry about comparison.
3. This is supposed to be FUN! Do your best, but don't stress.
4. Don't hold me responsible if you get injured while training – especially if you don't trust the plan and run extra or do something  like run through knee pain.
5. Do hold me responsible if you meet the love of your life at the race and invite me to the wedding.
6. The first 3 weeks call for your Tuesday run to be in a hilly course or area. We'll talk about strides before week 4.
This plan works for any half marathon – plan to start training with a good running base about 12 to 14 weeks out.
Upcoming Half Marathons…
Rock N Roll Los Angeles Half Marathon – Oct 25th
Disney Wine & Dine Half Marathon – Nov 7th
Avengers Half Marathon at Disneyland – Nov 15th
Rock N Roll Las Vegas Half Marathon – Nov 15th
Question: Have you run a half marathon? Want to??
What are you training for right now?