Hello! How are you? I just got back from a little lunch date with SkinnyRunner. She took me out in exchange for dog sitting and taking out her trash. Hey, times are tough.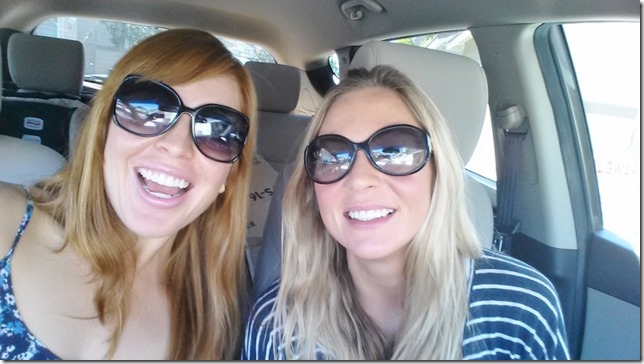 Marni is her lil pup. She requires 24 hours a day care because she's a really fancy show dog and needs to be hand fed duck liver every 3 hours.
That, or I was watching the baby last night and Marni ignored me. One of those.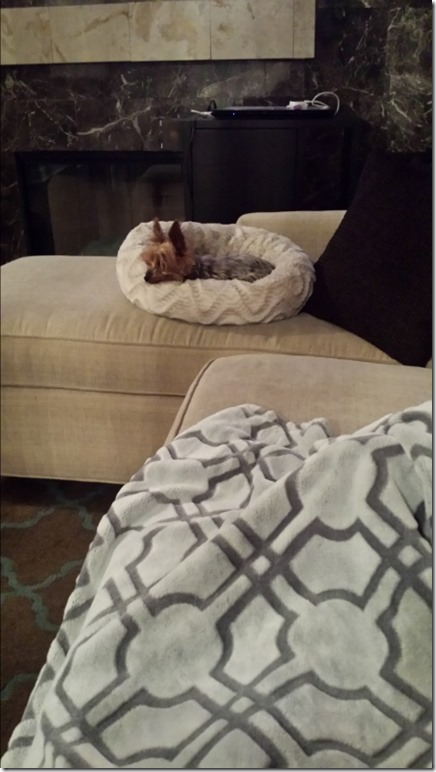 This morning I woke up to find my GPS watch was dead. Major runner fail!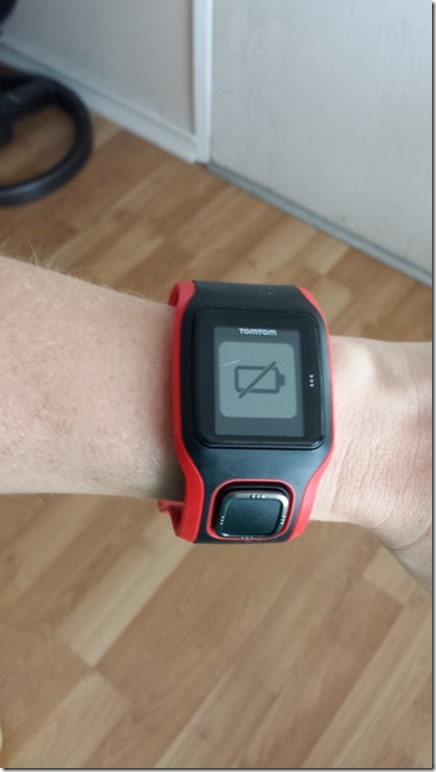 And when I got home from my run I gave Vegas some milk and made myself eggs and toast.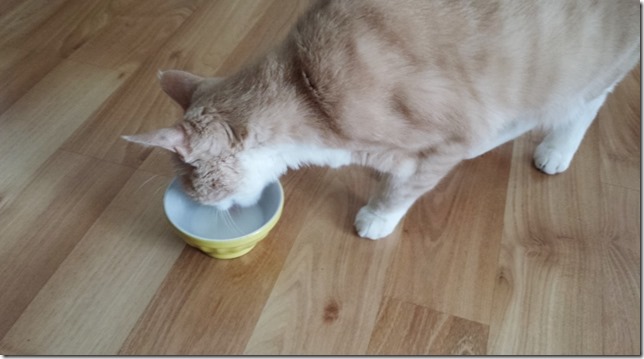 Today we went out to lunch for Katie's birthday! She is the best and important enough for me to actually crawl out of my hole and meet for food and talking and stuff. That's big.
On the way back home from meeting up with the girls I stopped at Trader Joe's.
I don't care what happens on my 24 Day Challenge, I just want to call it a success right now for NOT buying this Cookie Butter Cream Cheese. Seriously. Why does Joe tempt me like this?!!??!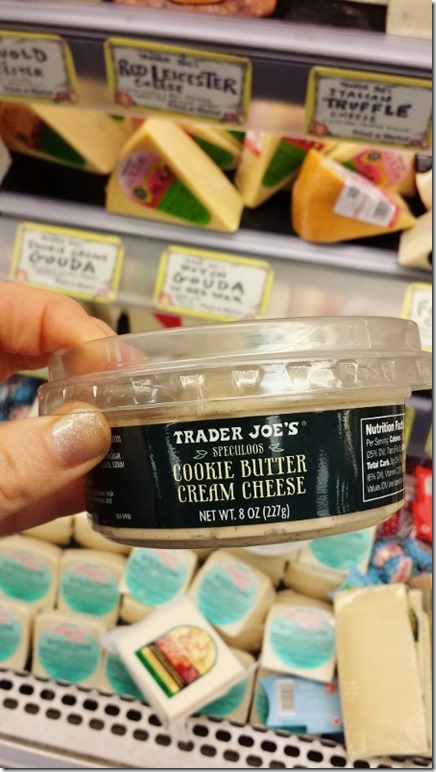 But it's all good because I bought my favorite food instead…
(immediately went home and ate half of it)
Attention SkinnyRunner lady: check out this pickle popcorn!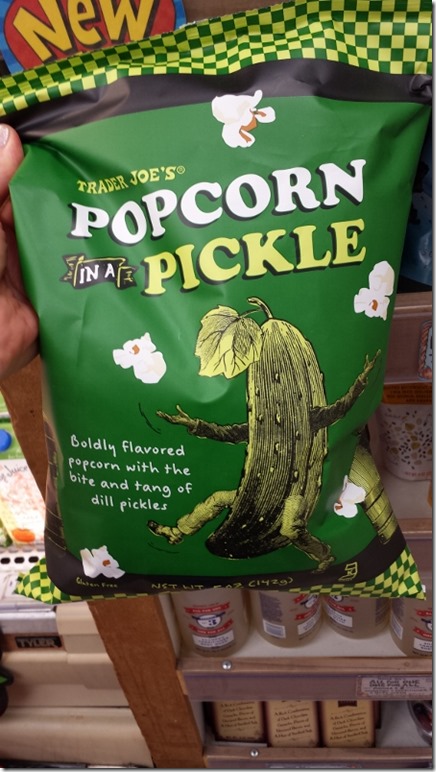 During lunch I told SR that I am fully confident I could win a fruit eating contest, or really any eating contest. She told me she heard a guy on TV ate 40 oranges and I said I could match that. (Which she is skeptical about.)
Well, she slammed my idea saying a fruit eating contest would be boring.
So, I pitched my next idea… being on a show like Man v. Food but WOman v. Food where I travel around the world eating all the healthy stuff at restaurants. She also said that would be boring.
Now I'm back to the drawing board… aka taking out trash in exchange for salads.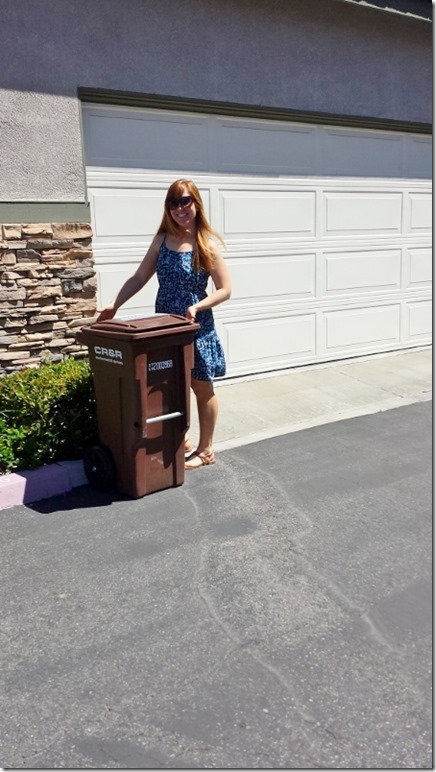 Question: Should I start an eating show like that or nah?
When was the last time you went out for lunch?