I was craving pizza for lunch. Actually, I'm always craving pizza. But, today I decided to grab an easy microwave version to pair with salad and hummus.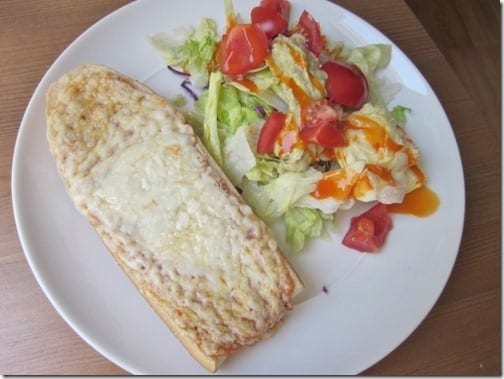 Midmorning I ate an apple while working messing around on twitter
I've written about "HALT" before, but thought today was a good day to refresh my memory RER about it.
HALT is a term/tool you can use to help prevent eating when you're not hungry. It stands for
Hungry

Angry

Lonely

Tired
Why am I bringing this up? I have a little confession to make, Ben was in Mexico this weekend. (He's actually coming home tonight.) And I was Lonely. This weekend's binge definitely was sparked by being lonely and Tired not hungry.
If you have a reoccurring issue with emotional eating, these 4 letters can help you recognize what you're feeling before you start eating. If you're angry (or sad), lonely or tired and not hungry you should do something to acknowledge and help those feelings.
I couldn't really drive to Mexico to see him (although it crossed my mind…) so I just stayed in my funk, which was bad
In the past I had "HALT" written on a piece of paper on my fridge and thought I was "over it". I guess this weekend showed me that food and eating issues will be a problem I will need to work on for the rest of my life.
Contest! Barney Butter is offering a box of single serve packs to one lucky RER Reader. Go to this link to enter. One will win, but EVERYONE who enters will get a $2.00 off coupon for BB!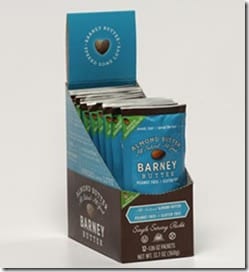 Contest ends May 13th.
I am headed to work and then I pick up Ben from the airport tonight! I didn't realize how much I like that guy because I was super sad and missed him so much this weekend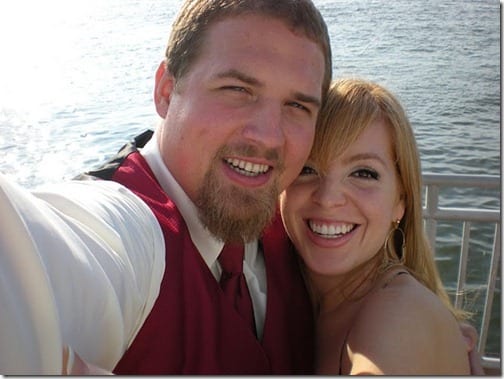 PS – I have gotten a lot of questions about my new life. I'm putting together a post about my new job/schedule. It should be up tomorrow
Run SMART Goals
Fill out this form to get the SMART Running Goals worksheet to your inbox!