I had to work at 4pm and had a good stick-with-you snack before I left.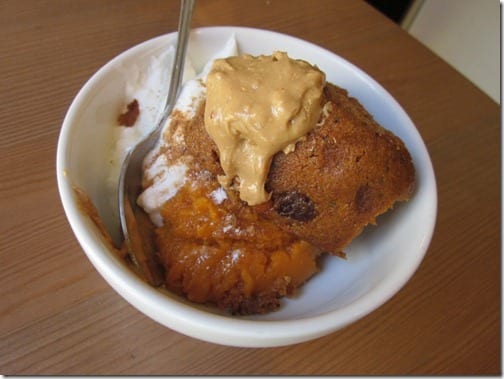 It was super exciting – I did my first Fitness Evaluation! Ah! More on this later
Then, I ate a boring dinner that will be consumed once a day for the next 12 weeks. (You know, cause I'm busy and hungry = no time to cook.)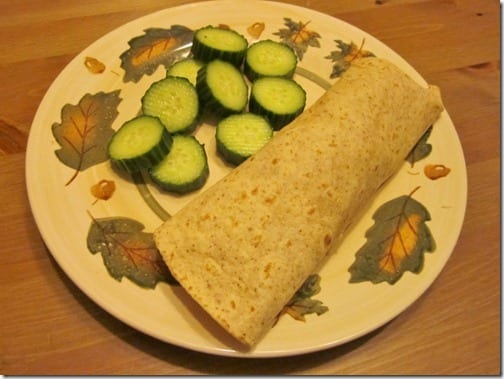 Dessert <3
Finally, it was time to go pick up Ben! Since he had to go through customs and LAX is a clusterf#ck it took forever. Finally, I had to park so I could go pee. There are only so many times I can circle the terminal!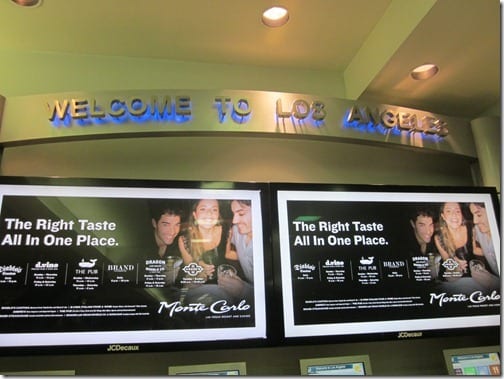 On the way there I got him the new Carl's Jr. Guacamole Turkey Burger for dinner.
We were driving, so no picture but I did take a bite and had a few fries. I thought it was good for fast food. But, you can put guacamole on a shoe and I'd eat it.
Have you guys seen Carl's Jr's new line of under 500 calorie turkey burgers?! I only eat fast food when I'm super wasted (which only occurs in Vegas), so these new burgers don't mean anything to me. But, I am happy that there are healthier options out in the world!
They also have meat free burgers! If only fast food places would create a good veggie burger…
Thoughts on the new Turkey Burgers?