Hi!! The Run Eat Repeat podcast will be back next week! I'm answering your questions on weight loss & hypothyroidism, warming up before a race and organic food vs. conventional. But we're taking Friday off this week because my editor is super annoyed with me and needs a few days off. I think you can understand how hard it is to work with me.
Okay… now let's talk about food and fitness and um, green peas.
I tried a new bean today – have you ever had whole green peas? Sure most people have had had split peas – but WHOLE PEAS? That's totally different except, the same just squished together.
I went to my favorite store… aka The 99 Cent Store and as I was perusing the beans – I compared garbanzo beans with other options and saw green peas have a pretty good nutrition profile! So I got a bag of raw whole peas to try.
I soaked them overnight and this morning cooked them in the crockpot with water and garlic cloves. I cooked them on low for about 4 hours. And… they came out great!!
All I seasoned them with was whole garlic cloves and added salt and pepper when they were done. I smell like garlic now… it's for the best. Well, not for the best in making friends but for my health?
Overall – I love whole green peas. I'll be making them again. Boom.
But… I don't love the new Trader Joe's sparking water in Starfruit flavor. I love Starfruit but this didn't taste like how I remembered it. Anyone else?
Vegas sleeps silly!
Don't buy watermelon yet – it's not super sweet.
Winter is here! It's been cold the last 2 days. I need to suck it up and get to running instead of stalling until it gets warmer.
This is Vegas as a puppy… It's so hard for filters on Instagram to read you pet's face… so I get excited when it works like this.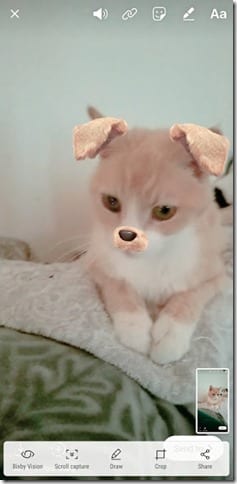 And we should talk about celebrating my Aunt Mart's life. There was cake and a jumper and all the usual suspects….
And here's a pic of my fave tiny person. I love her.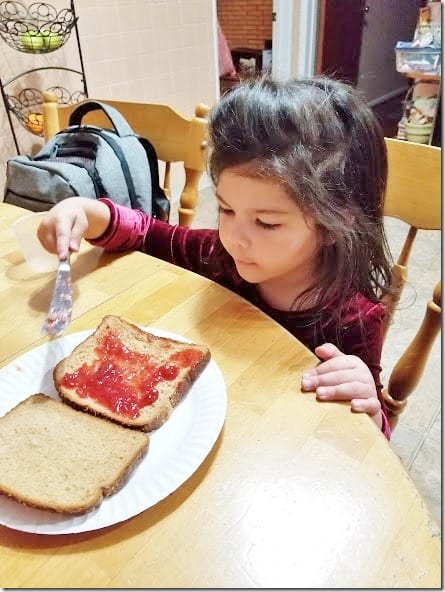 Anyway. I'm falling asleep.
Good night!!
Or Good Morning?