Hello! Let's play a game! It's called "Home Yelp"…
How to play: You cook something delicious. I eat it. Then, I text you a certain number of fun emojis to say how much I liked it.
Yeah? Want to?
Okay. Maybe you're too busy to drop everything and cook for me right now (we can set a time for next week) so I have another game idea – "Would you rather… "
Let's do a round of Would You Rather for Runners based on my little day:
Would You Rather for Runners
Would you rather…
a.) wear ONLY running clothes for 1 year
b.) have ONLY 1 running outfit (top/bottoms/socks/sportsbra) to year for 1 year
(I've gotta update ya on my resolution to get dressed everyday!)
Would you rather…
Eat ONLY bread as your carbs for 1 year
OR
NOT eat any bread for 1 year (but you can have grains and pasta – no pizza or anything on bread either)
I finally bought Dave's Killer Bread after seeing it on food blogs since 1986. I've tried it at events but never actually bought a loaf because it's pricey… but it's delicious!
Would you rather…
Eat dinner with someone who
a.) Didn't eat any animal products
b.) Didn't eat any carbs
These are chicken stuffed peppers from Home Chef. My friend is 100% on board with all those meal delivery services.
Would you rather have…
a.) chocolate cake
b.) chocolate ice cream
This is that awesome HUGE chocolate cake from Costco. I cut out a big piece to sing my mom happy birthday on Sunday and added sprinkles. It's amazing cake. 5 stars!
Would you rather eat…
a.) strawberries
b.) mixed fruit with chili and limon
b.)
Monican… I don't like tajin or chile on my fruit! I think that's surprising since I love spicy food… but nope!
Would you rather have
a.) savory breakfast
b.) sweet breakfast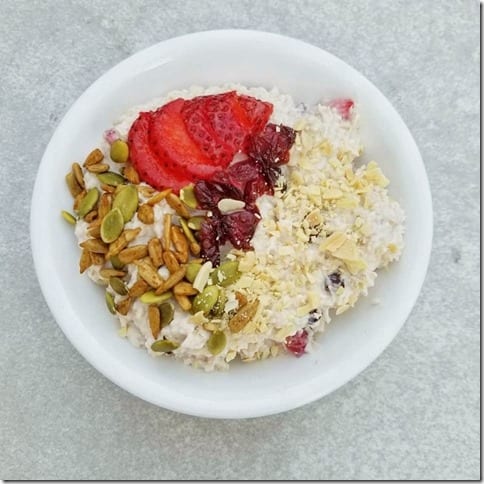 Me: Usually savory in the winter like eggs and toast or tortillas. And I go for sweet smoothies in the summer. But I made the above bowl of oats today. I love toppings!
Would you rather use your shoes…
a.) as a pillow
b.) as a cup holder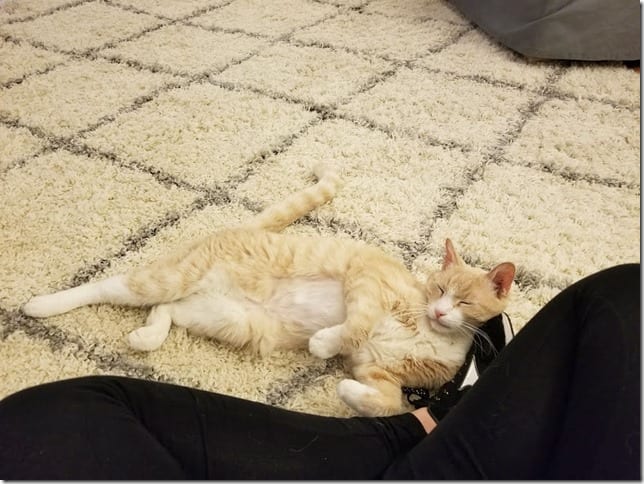 Life hack: Using your shoe as a cup holder somewhere it could get knocked down = smelly genius!
Would you rather have a $100 gift card to…
a.) Costco
b.) Trader Joes
Monican… Here's my latest Costco grocery haul. Confession – I ate the whole package of aidell's meatballs. I think there were about 428 in there! I'm not sure if I should be ashamed or proud.
Speaking of Costco…
They have a green house for sale!! A whole green house. What? I kinda want it.
Would you rather watch…
a.) The Food Network while working out
b.) Paint dry while working out
I was watching the Pioneer Woman while doing some strength training yesterday but I usually watch Bravo.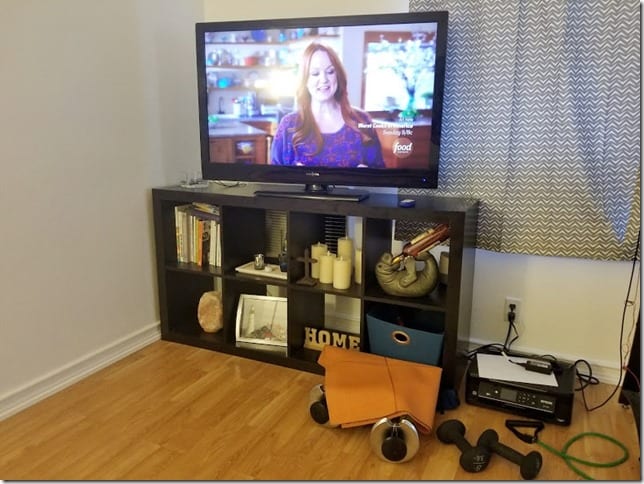 Would you be a…
a.) unicorn
b.) mermaid
Lucky Charms just added a new marshmallow to their cereal! Unicorns!
Make your own protein bar discount code
The Bar Shack Giveaway on Instagram is closed but you can use the code RER-FREE for free shipping!!
The Bar Shack makes custom protein, granola or gourmet bars that you can create and name yourself. You choose flavor, add-ins, base and more. Then, name it and you've got your own snack bar with all your favorites in it.
Get free shipping with discount code: RER-FREE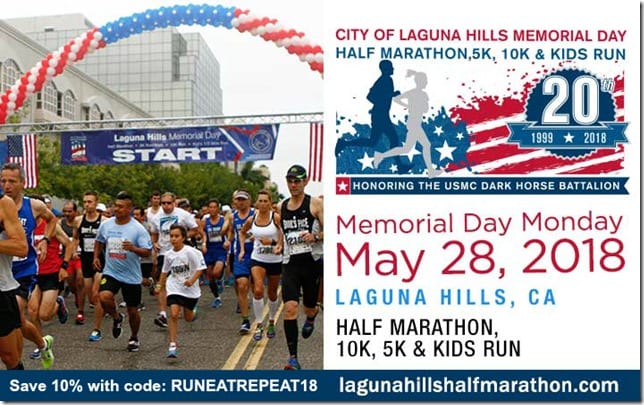 Would you rather run a half marathon…
a.) and pay full price
b.) get a discount
Well – if you picked B… I have a discount code on the Renegade Race series half marathons!!
The Renegade Race team offers a lot of events in Southern California and now has a new half marathon series with a BONUS medal!
Run the Tustin Hangar Half Marathon, PCRF Half Marathon and Laguna Hills Memorial Day Half Marathon and  you get a bonus medal when you finish all three this year.
> Tustin Hangar Half Marathon & 5K – March 11th
Tustin, CA
> PCRF Reaching for the Cure Half Marathon– March
Irvine, CA
> Laguna Hills Memorial Day Half Marathon 5K & 10K – May 28th
Laguna Hills, CA
Discount code for 10% off: RUNEATREPEAT18
This code applies for any of those races listed above. For the challenge – you must register for each race separately (there isn't a specific way to register for all 3 at once). Sign up and run all 3 and you will receive the BONUS 361 medal after the Memorial day race!!
And other great race to consider …
LA Life Run 5K or 10K – May 6th
Los Angeles, CA
Discount code for 10% off: RUNEATREPEAT18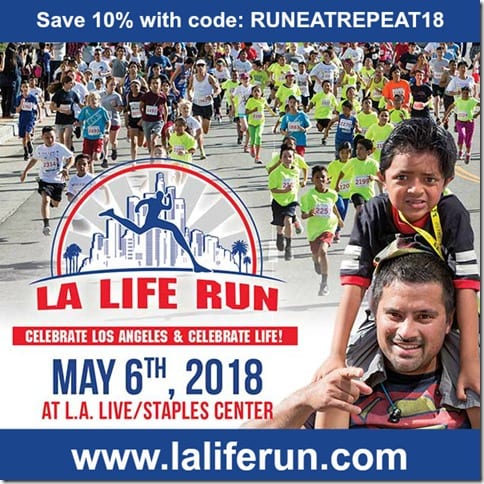 Question: What's your favorite choice from this 'would you rather' game?