My 2nd favorite food (after watermelon) is frozen yogurt.
I love it for 86 different reasons including:  it's delicious AND my mom used to take me to get fro-yo as a special treat  growing up. It's like a special happy delicious tradition.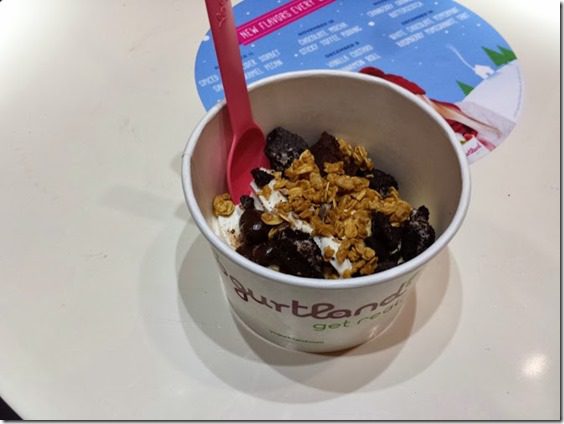 So, my love for frozen yogurt runs deep. And yes, I prefer fro-yo over ice cream no contest.
But, I can't get Yogurtland everyday. Mostly because it's embarrassing that they know me.
Luckily, I'm a crafty mofo and created this delicious and healthy version of soft serve with frozen bananas and a few mix-ins! This way I can have if everyday – right?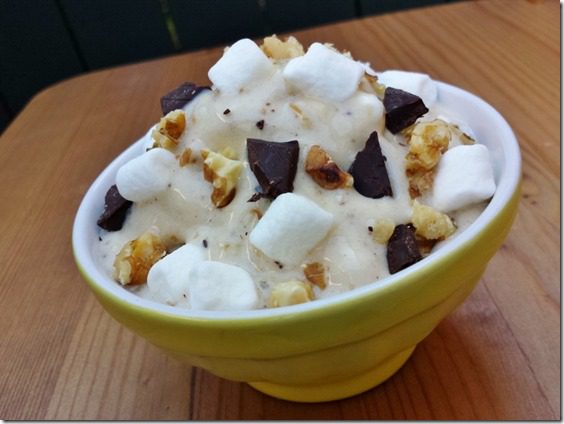 Healthy Rock Road Banana Soft Serve
1. Get a few ripe bananas. Peel them and place them in baggies. Freeze overnight or longer (they last for weeks).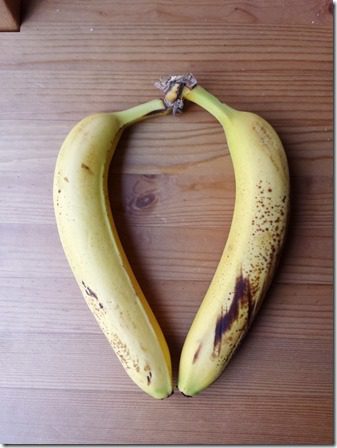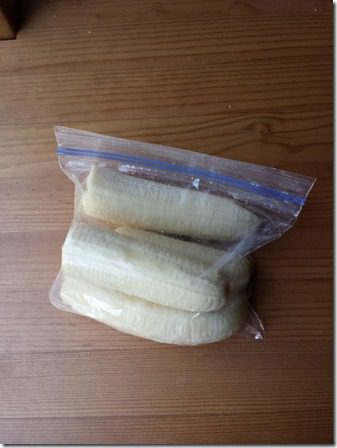 2. Place frozen bananas in a blender or food processor. Blend. Scrape down sides of blender. Blend.
Repeat about 5 times until your neighbors think you're having a margarita party without them.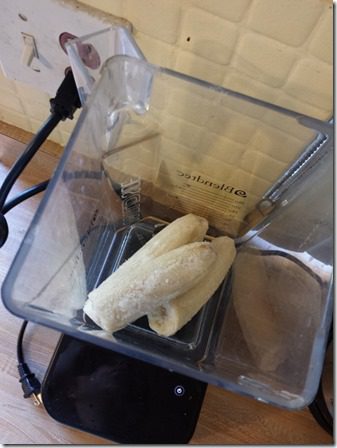 It's important to blend thoroughly and NOT add liquid. If you let it whirl it will turn into the consistency of fro-yo. Keep mixing until it is smooth.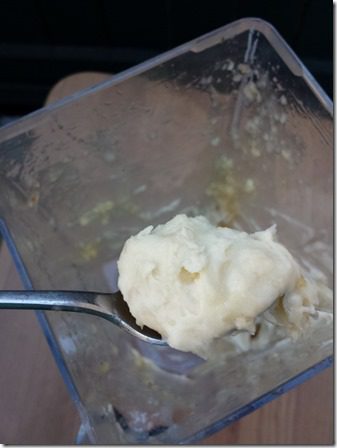 3. Add walnuts and pieces of a chocolate bar to blender. Blend 1 last time. Mix in a handful of marshmallows.
I used regular ol' walnuts and 85% dark chocolate – so it has less sugar than milk chocolate and more anti-oxidants! Walnuts have healthy fats and omegas too. See? Totally healthy.
4. Top with more goodness. Enjoy!
Question: What's your favorite ice cream flavor?
I like mint chip and cookie dough and chocolate chip and anything with chocolate chips, but not necessarily a chocolate base.