Mid-morning I snacked on a red pear. The guy at Trader Joes watched me poke at them for 10 minutes before telling me, "They're supposed to be firm."
So I replied, "Yeah they are…" and held up two pears in an inappropriate manner. [wink wink]
Then, the manager jokingly had be escorted out of the store.
Those jokers! But the joke's on them – because there are several other TJ's locations near me with plenty of squeeze-able pears.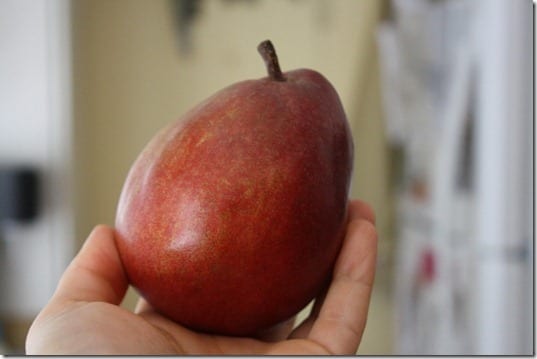 The RED PEAR is not to be confused with the RED BEAR.
Those are not supposed to be firm, they're supposed to be fuzzy.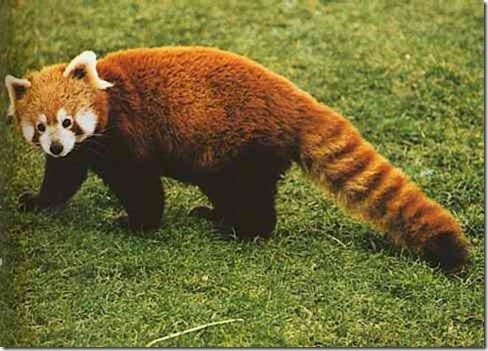 (source)
Speaking of endangered species…
I went on a walk with Skinny Runner this afternoon.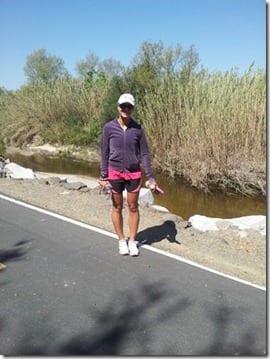 We brought water so we wouldn't be in danger of dehydration…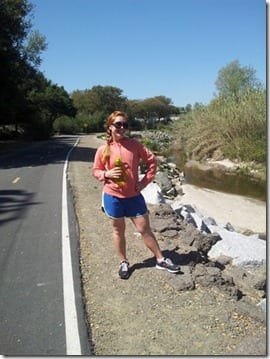 This weekend my mom and I were contemplating what to make for Easter. She really wanted ham, but we were at a loss about what to make with it.
Normally we pair everything with beans (Mexican requirement) and potato salad (love me some tater salad!).
When my mom suggested scalloped potatoes I was surprised, but game.
We have never made scalloped potatoes before. Heck, I don't think I've ever had them before!
So, I put myself in charge of creating a healthy recipe for scalloped potatoes. After some research I gathered my ideas and did my own thing.
This version uses greek yogurt instead of sour cream.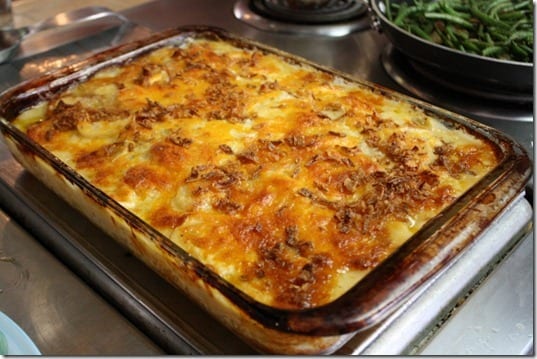 Healthy Scalloped Potatoes Recipe
Ingredients:
3 pounds potatoes – peeled and sliced ( 8 medium)
1 cup plain greek yogurt
1 1/2 cans of 98% Fat free Cream of Mushroom soup
1/2 cup low fat milk (add more as needed)
1/2 tsp pepper
1/2 tsp garlic powder
2 cups shredded sharp cheddar cheese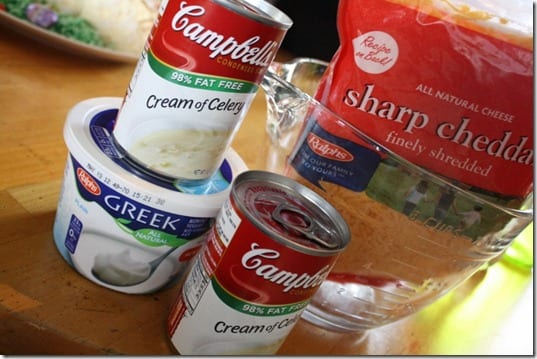 Directions:
Preheat oven to 350 degrees.
Mix all ingredients except potatoes and cheese in a bowl
Spray casserole with non-stick and put down one layer of sliced potatoes.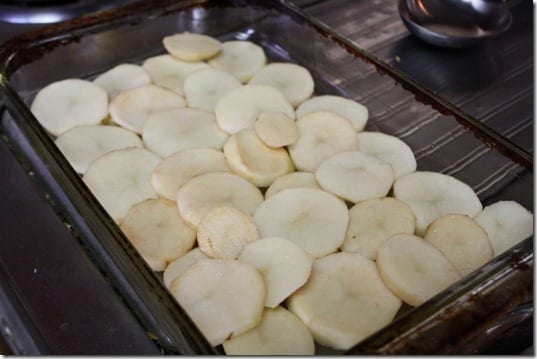 Spread 1/3 of the yogurt mixture on the potatoes.
Add 1/3 of the cheese.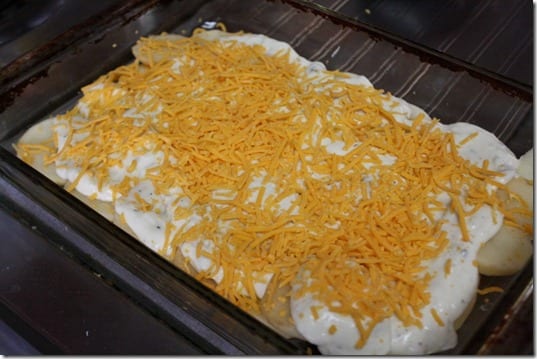 Repeat layers – mine made about 3.
Top with cheese.
Bake at 350 for 45 – 60 minutes.
About 10 minutes before it's done add crispy onion straws.
Enjoy!
You've satisfied your healthy side dish quota for the day!
Feel free to face plant into the cake…