I am busted. Lately, I only go into work early 2 days a week (the other days I don't go in until after two). The rest of the days I still have my alarm set, but I turn it off and leisurely get out of bed, change for my run, check email, drink coffee, make Ben breakfast and before I know it I've been up for 1 1/2 hours and am hungry!
This makes for a sluggish run where I'm either super hungry and turn around early or feel crappy because I ate some oatmeal before hitting the streets.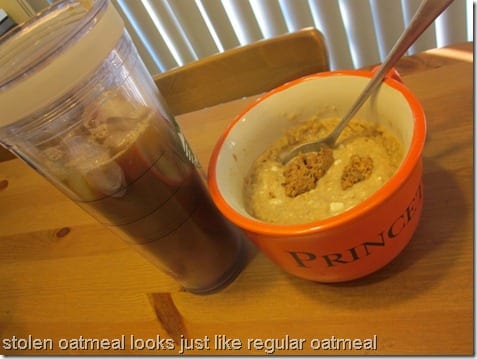 After my crappy 4.5 mile run (in which I decided to get up and go early from now on) I attempted to make pancakes. I wanted an all protein pancake with eggs, pumpkin, cottage cheese and seasoning. Um, it didn't work out…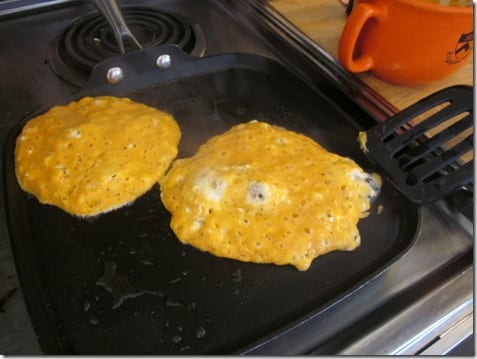 Let's just say I'm 0 for 2 today.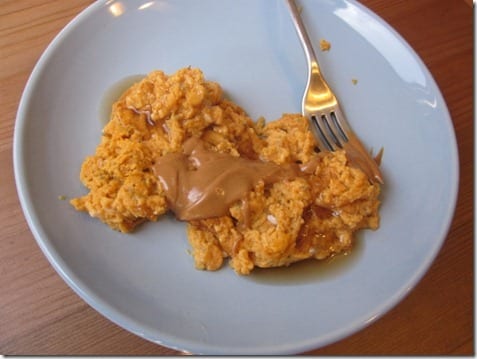 This is my formal, public commitment to get up and GO when my alarm goes off for the rest of the year. I will not pass Go, I will not collect $200, I will not check email until I get back. Plus, it's starting to get warm here so I need to beat the heat and get up to run early!
Yesterday sipped iced coffee on the way to work and considered opening a DD franchise. Then, I realized 24 hour access to iced coffee and donuts may not be the best idea. Or is it genius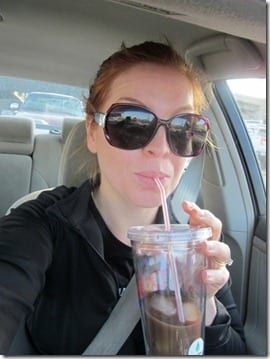 Speaking of my love for DD, I am going to Florida for our annual trip to Marco Island in 59 Days! I used this site Days Calculator to tell me so I wouldn't have to actually count to 59 (that could have taken me a whole minute – what a waste!).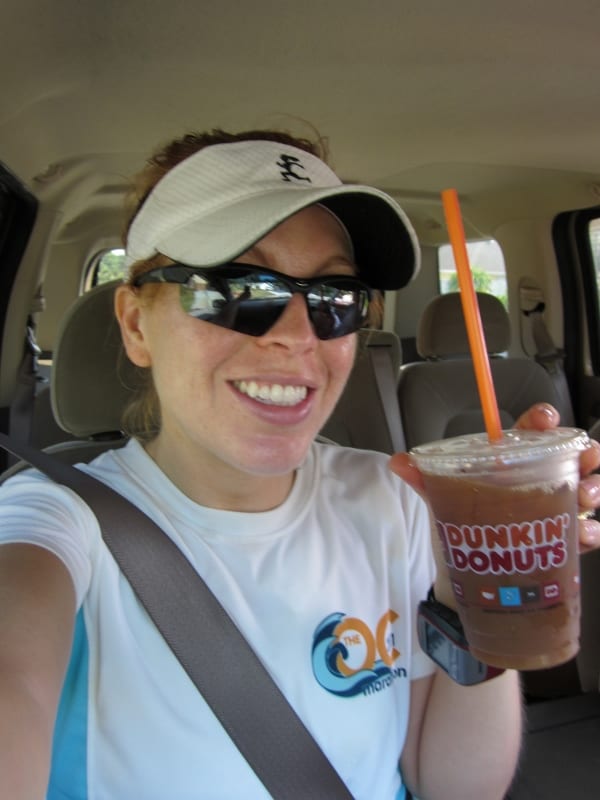 Ugh, I don't even want to think about a bathing suit after this weekend's fun food. And, I still haven't lost the 7 pounds I put on between T-day  marathon training and Christmas – ouch.
I'm trying to eat clean until then so I feel my best. To me eating clean is no processed sugar, no white flour.
Question: What is eating clean to you?