How's your day going?
It's busy over here in RERland! January is a great time for healthy living / food / fitness / redheaded Mexican blogs because people want to get back on track and healthy! So, there are a lot of new projects and new readers!!
If you are new to RER, welcome! And I formally apologize for the bad jokes, mediocre recipes and repeated use of my running pose…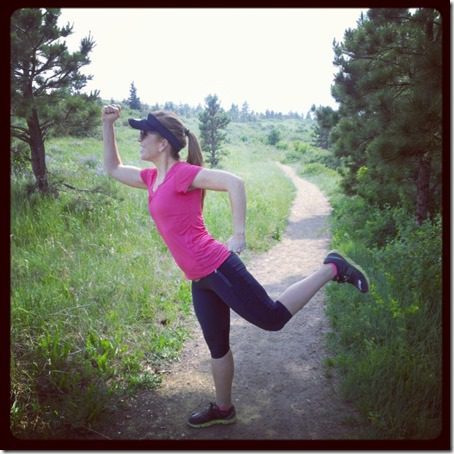 This morning I got a question on Instagram that I thought I'd answer here because it's a pretty common one –
What running socks do you recommend?
I usually just buy whatever they have at Costco. (I'm not fancy.) But, lately I've been sportin' these running socks from Asics because the company sent me a ton and they are a little thicker and warmer than my usual ones. Plus, they come in teal, grey and pink, which I love!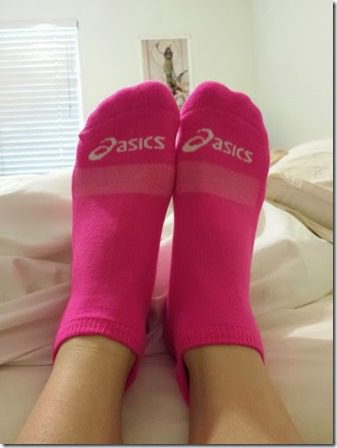 My sock drawer is ridiculous. And I just cleaned it out this weekend and threw out 10 pairs! Seriously.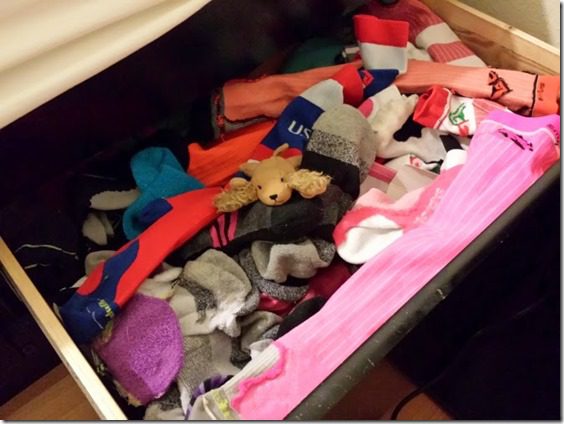 When I'm not in low cut socks, I love ProCompression socks. I wear these during long races or post-long run on the weekends. (*I also wore them on the flight to and from China!)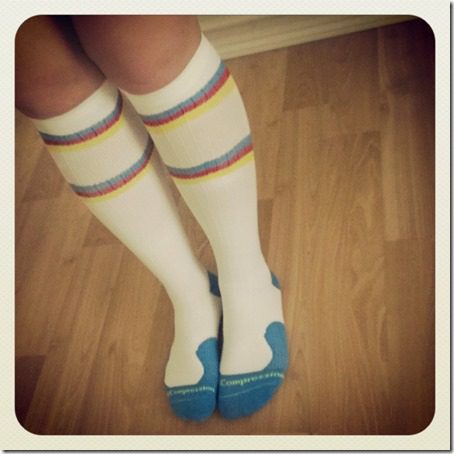 I prefer short socks, but have big ol' feets so they can't be small or my shoe eats them. The end.
So those are my thoughts on running SOCKS.
NOT running sucks. (Remember when I met this random lady in Vegas?! Ha!)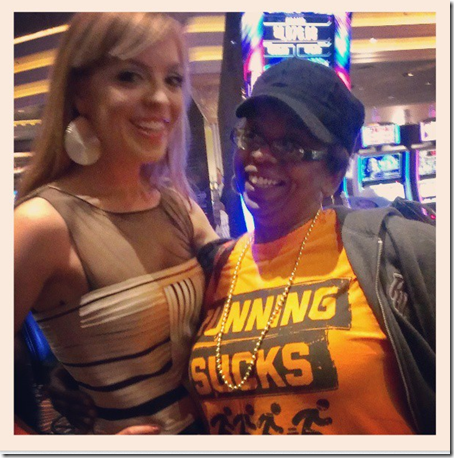 Lunch!
I am experimenting with some healthy Super Bowl Snacks and made a simple appetizer for lunch today. Not sure if it's shmancy enough to take to a party, but it is easy enough to make if you forgot you were supposed to bring something and only have 3 minutes to whip up a dish!
All ya need: Wraps, Laughing Cow Cream Cheese (or cream cheese of your choice), Cranberry Sauce, Turkey, Spinach or Lettuce.
The Laughing Cow personally sent me some of their cheese wedges to work with. Apparently cows are capable of mailing packages, impressive. I bet it was a cow intern.
You can use any type of wrap you want – high fiber, gluten free, extra organic chia seeds made by koala bears in Australia… I have a few different ones on hand at any time because burritos are where it's at.
Spread one wrap with cream cheese. Make sure it's all the way to the edges, not just in the middle like a burrito.
Layer cranberry sauce, turkey and lettuce on top. Roll up tightly. Slice into one inch pieces and eat! (I cut the ends off because they don't stay together as well. And eat them, obviously.)
Enjoy!
Question: What did you have for lunch?
Disclaimer: A rep from The Laughing Cow company sent me cheese, probably not an actual cow (but I can't confirm that). All opinions are my own.