Hello! Last night Ben and I headed to Disneyland to meet my mom, dad and little brother for dinner. (We have annual passes.)
Unfortunately, we were rained out so we had to scramble and make a Plan B. We passed by a shopping center with a bunch of restaurants and quickly decided to meet there. I shopped while we waited for them, but didn't find a Christmas party dress.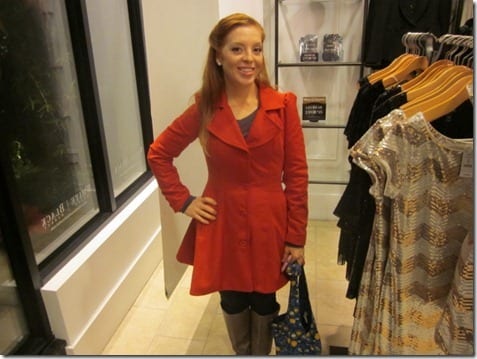 1.5 hour wait at Cheesecake Factory. NO thank you.
So we ended up at Bubba Gump Shrimp Co.
Me and the birthday boy!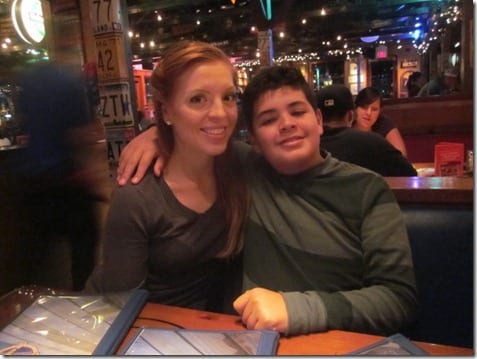 This place is super fun, but it's not exactly known for the food. We started with apps.
Mi familia.
I got a very unexciting salad, but it was good. Corn makes a salad sometimes.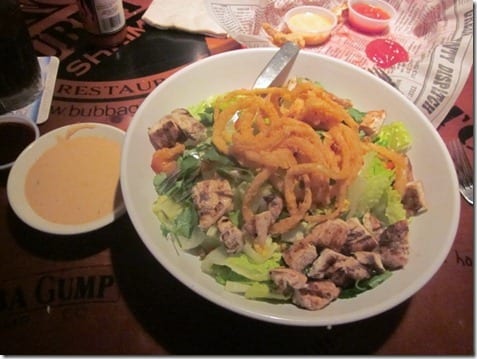 They made Matt dance during his birthday song. Super cute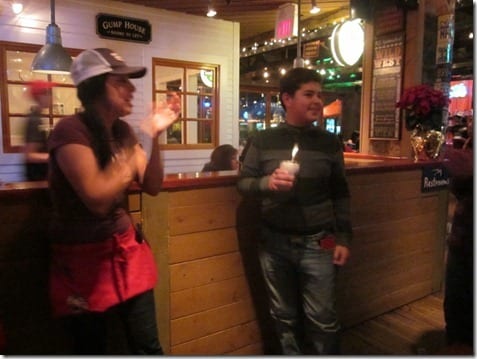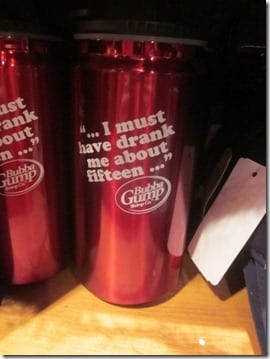 I came home and enjoyed some chocolate courtesy of Skinny Runner. Yes, we refer to each other by our blog initials. Come to think of it, I bet she doesn't even know my first name…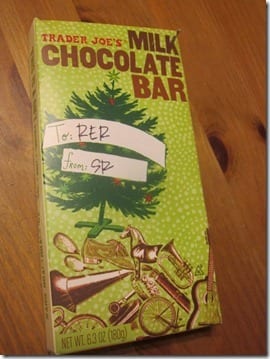 This morning I woke up bright and early to run with the Sole Runners in Long Beach. Some of the group was doing a Holiday 10k and I decided to crash the party and run extra with Steve after.
He pushed me the last 3 miles of the 10k and I felt like I was barely hanging on. At least I have a 10k time now? (This was a small, non-timed race so this time is unofficial.)
Steve is a great running coach and my running form is horrific, so I am asking him to help me. He coaches locally and online check out http://socalrunning.com/ for more info.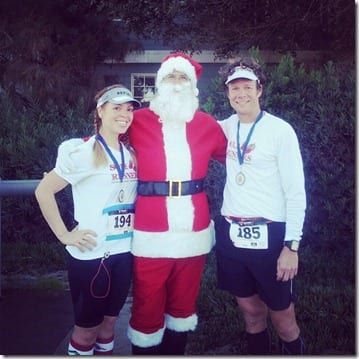 After the 10k Steve was giving me and another client a Chi Running lesson as we ran another 9 miles. But I just couldn't find my groove. We were running with the metronome aiming for a 180 cadence and I think that threw my heart rate too high.
So, I bailed after 10 miles
I did have to find my way home, shower and shop for a dress for tonight's party but still I feel like I failed.
I hope this doesn't get me on the naughty list! Santa??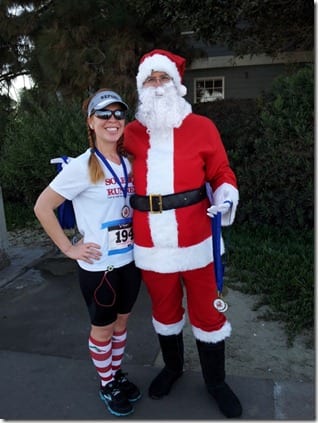 P.S. – I am in love with my ProCompression holiday socks!!!
On the way home I stopped at Whole Foods and got suckered into buying gluten free brownie mix for 8 dollars. Now I really hate myself.
Question: Cookies or Brownies?